ACCOUNTABLE POLITICIANS
Officials' responsibilities must be mandatory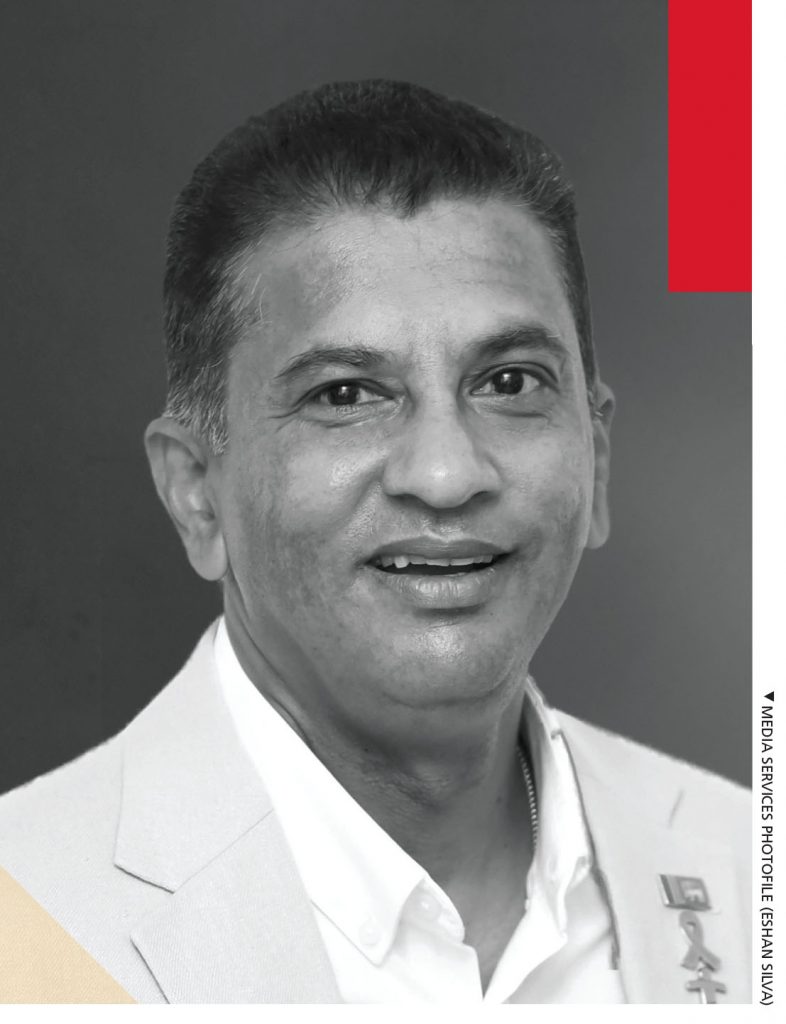 18 MAY 2022ITHE ARAGALAYA
"I'm not a politician, nor do I come from a political background," said Roshan Mahanama – the former Sri Lankan cricketer – as he launched into expressing his views on holding politicians responsible and accountable.
He added: "These officials should not forget that they are public servants. They make it to parliament because of the votes of the people, affording them the opportunity to live a luxurious life with parliamentary benefits. These leaders have a responsibility to make sure that the citizens of this county have, at the very least, a basic standard of living."
Mahanama elaborated that he has "the utmost respect for Nelson Mandela, one of the great leaders the world has seen. He said 'first, be honest with yourself.' So I ask all these people to search their hearts, and ask themselves if they have been honest and true to the country that has made them who they are or whether they've been selfish."
Speaking about the role of politicians, he proceeded to observe that over the years we have forgotten that politicians are public servants who have been elected to their positions by the vote of the ordinary citi­zens of this country. "We hero-worship and treat public officials as if they are superheroes – the fault is ours – I have been saying this for a very long time."
"It's definitely time we change this mindset. Unless we start screening them for their worth, we will always have leaders and politicians who will do things that'll be good for themselves and not the country. We've elected parliamentarians as the people's representatives, and they have a responsibility to work in our best interests," reiterated Mahanama.
Commenting on the Sri Lankan youth's clamour for a system change over and above a change of figureheads, he said: "Some people might think that this is something they're doing to take their stress away or be together with friends. I think they saw their parents' struggles and genuinely feared for their future in this country, and the lack of essential food items, fuel and medicines has brought them onto the streets."
"We need to forget about party politics. As far as I'm concerned, we are all Sri Lankans – we should be proud to say so; and we should work to make every citi­zen's life better. We want to be together, live together in peace and harmony, and this environment has to be created by the leaders," Mahanama stressed with conviction.
Airing his views on the appointment of a new prime minister, he observed: "It is not about the individual. The demand has been for the president and PM to step down. I think many have lost confidence in all of our leaders but we have to pick someone from the pack. We need to think of the country. It's important that we get someone to stabilise the situation and take some important decisions."
"We have no time to waste – our debts need to be restructured and we need to engage with the IMF and other organisations to bail us out of this situation. In the meantime, we need to keep the country afloat and ensure a steady supply of essentials," Mahanama emphasised.
Referring to the 9 May turn of events, he said: "If someone has provoked the attacks, they should be held responsible. There should be an impartial inquiry and the perpetrators should be brought to justice. Further, I think our responsibility is to send a message to everyone to stay calm – the protests so far have been non-violent. It is important to make demands in a peaceful manner; we should not take the law into our own hands."
In his concluding remarks on this edition of LMDtv, Mahanama made an appeal to not politicise the aragalaya. "The struggle started back in March when people took to the streets and a continuation of this protest will hopefully bring about real change. It would be good if we could have an election; but this is not feasible primarily due to a lack of funds. We have been selfish for 74 years and now it's time we put this country first."