RESILIENT ISLAND
Building platforms for inclusion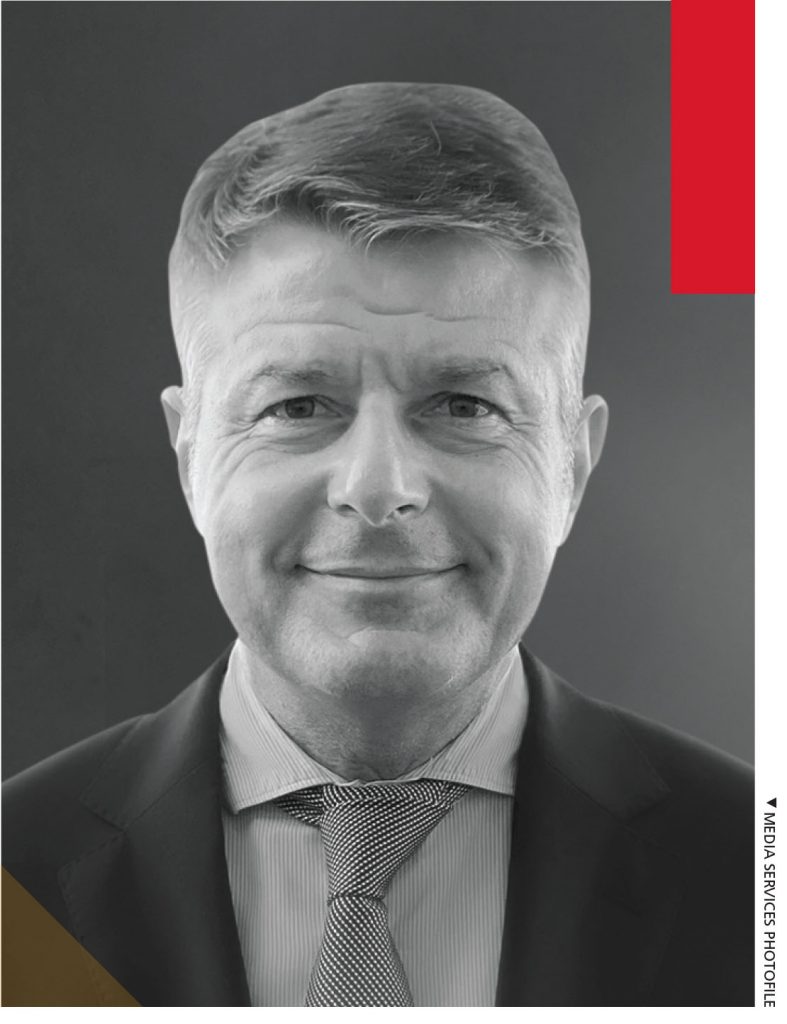 5 OCTOBER 2022 I EU-SRI LANKA RELATIONS
EU Ambassador to Sri Lanka and the Maldives Denis Chaibi is confident that despite the dire consequences of the economic crisis, Sri Lanka is a strong and resilient country that will eventually bounce back.
He observed that "the years ahead will be filled with challenges but Sri Lanka has the people to overcome these."
The economy has expanded, and most measures of human development such as literacy and infant mortality have made remarkable improvement. Sri Lanka's progress is built on the back of a "refined civilisation in the most beautiful island. These are sound elements full of potential," the ambassador explained.
As for the recent announcement by the European Union on its poverty reduction programme, Chaibi explained that "it's not really a poverty reduction programme. It is more about contributing to a peaceful and inclusive society. And the inclusive element means that there should be social solidarity and green recovery."
The ambassador continued this thought process, saying that "the environment is crucial for Sri Lanka's future. So [this amount of] 60 million euros is being committed until 2024; and then depending on the result, we can extend more funding."
Elaborating that the EU has been a source of funding for several projects, he said: "We have an extensive portfolio of actions. What's very important is that these actions are mostly grants. There were no loans."
Chaibi also differentiated the EU's role from that of China, India and Japan. These countries, he said, are "major lenders to Sri Lanka – and Sri Lanka owes a lot of money to them."
However, the funds allocated to Sri Lanka by the European Union are in the form of grants and "there is no debt, doesn't contribute to the debt and we're not expecting any reimbursement," he affirmed.
"Being a development partner – rather than a financial partner – we're very active in crisis response," stated Ambassador Chaibi, and he went on to say that with regard to the food crisis "the EU has a humanitarian arm that will grant € 1.5 million. The EU is reallocating all funds prioritising fertiliser, agriculture and entrepreneurship programmes."
In reference to Europe's role in assisting Sri Lanka, the ambassador stated that it is crucial that European markets remain open to Sri Lanka.
The GSP+ allows products to enter the EU tax-free. The EU has also ensured that substantial remittances from the island's diaspora in Europe will continue. The Erasmus student exchange programme has also been activated, enabling 27 Sri Lankan students to study in Europe this year.
Moreover, the ambassador stated that "we have invested a grant of 4.5 million euros," and that despite the global economic crisis, the EU will "continue to expand tourism and defend the free flow of capital investments with obvious preservation of our concerns on national security. But we want the people to work together in full transparency."
Chaibi stressed the significance of the rule of law in combatting corruption. He said: "We must ensure that laws are promulgated transparently after public debate, and that justice remains independent, competent and fair when implementing them. Citizens, parliamentarians and judges must focus on this."
"It's a bit surprising that Sri Lankans who love democracy so much and practise it don't defend a democratic country that is attacked by a dictatorship," the ambassador pointed out, in response to a question about the conflict between Russia and Ukraine.
He went on to say that "the second surprise for me is Russia is a big superpower and it's attacking a smaller neighbour. So anyone would expect Sri Lanka to relate more to Ukrainians than to Russians."
"This island nation is a country packed with fascinating wonders; and its people are resilient, refined and very complex. The complex relationship of the islanders with foreigners has never ceased to fascinate me," Chaibi said, in wrapping up his interview.