STORYTELLING

MANTRA
The art of driving impactful decisions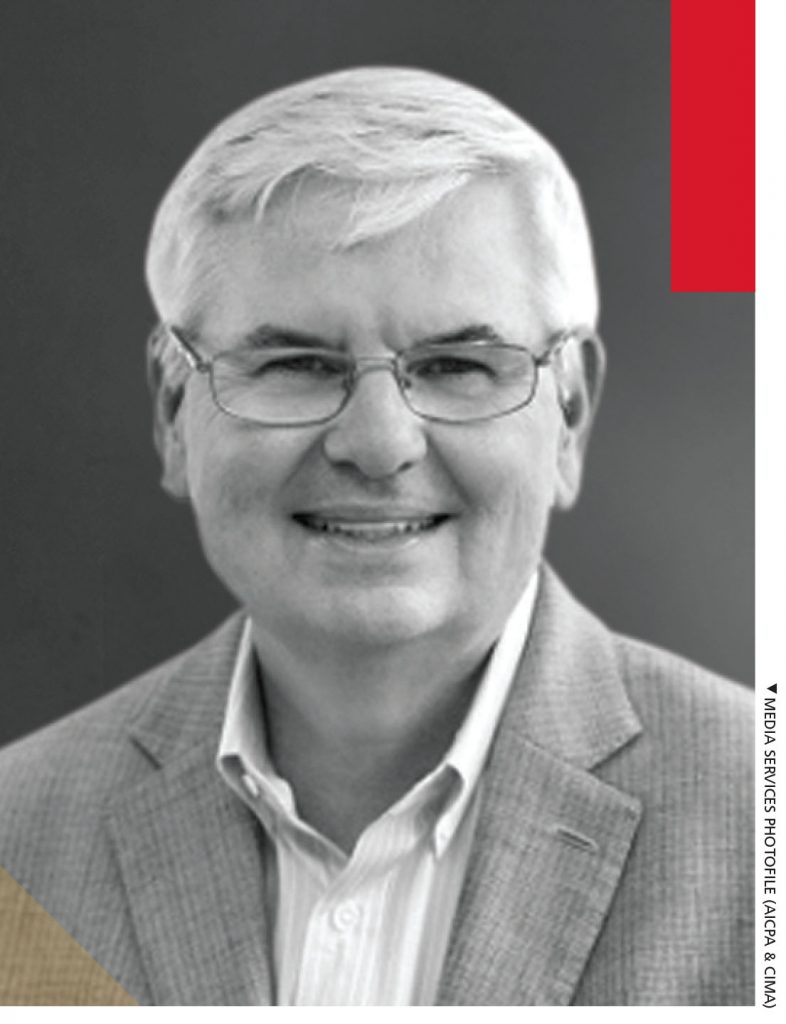 COVID-19 undoubtedly tested the resilience of every profession. Yet, in retrospect, Barry Melancon – CEO of the Association of International Certified Professional Accountants and President & CEO of the American Institute of CPAs – mentioned in a recent interview that the accountancy profession did a remarkable job of guiding businesses to survive.
"You would have thought that more businesses would've failed… but overall, I think the profession and business leaders did a great job of really understanding where they could make changes to survive," he asserted, attributing this success to having the right skill set and temperament.
He also observed several trends that arose from and during the pandemic: "The workforce of the world has changed dramatically; and the attitude towards work by younger generations has changed the economics of the world. Technology really expanded and seated itself in businesses differently, because it had to."
While these changes had been predicted, the speed at which they took place was unprecedented. And so Melancon calls for all professionals – particularly those in accountancy – to "have a skill set shift to be effective going forward."
Taking a mid-career professional as an example, he pointed out that while the changes they would have been through are drastic, "the amount of change they will go through in the next 20 years of their careers is almost mind-boggling."
According to him, while the speed or complexity of those changes can't be predicted, what is a constant for accountancy professionals is to have the right skills, apply ethics and judgement, and have an impact on decision making by the information they create.
He also explained that while technology will help these professionals do their jobs better, they would still need the right skill set to digest information and apply it.
For young people starting their careers, Melancon emphasised that while educating themselves on the technical aspects of accounting, it is important that they develop skills to make an impact through the profession.
He elaborated that although technical skills would have accounted for 80 percent of an entry-level accountant's competencies 25 years ago, this would only amount to 20-25 percent today: "The profession is doing a great job of evolving through [these changes] but it's going to take continual commitment and work, going forward."
For accountancy professionals working towards better cash flow management in companies against the backdrop of an economic downturn, as we're witnessing around the world today, he cited the need to be passionate.
"We have to be precise with the information flow; we have to be passionate about it and bring about the right decision making because no one is going to be able to make the best decisions without the right information," he explained.
Melancon then stressed the need for accountancy professionals to be creative, and look at ways to use information to "make impactful recommendations, and drive impactful decisions."
The President & CEO of the American Institute of CPAs noted the importance of storytelling skills for accountancy professionals: "It's about being ethically creative; really understanding something and communicating it. You have to be able to tell the story – the 'why' of something."
He added that professionals should use their skills to apply the information they have in more coherent storytelling. For Melancon, accountancy is the "most global and most national of all professions since it's about operating on a global basis in local environments."
In summing up his thoughts on this edition of LMDtv, he noted accountancy's role in helping Sri Lanka emerge from the economic crisis: "It's a great career; an important career. It affects businesses and governments. And embracing that is an important part of our profession… to help make Sri Lanka better."