JOHN KEELLS PROPERTIES
Transforming Sri Lanka's real estate landscape
John Keells Properties (JKP) has been at the forefront of innovation over the years with the introduction of world-class developments such as 7th Sense, The Monarch, The Emperor, OnThree20, Victoria Golf Resort, TRI-ZEN and Cinnamon Life, which is slated for completion in 2024.
JKP is backed by one of Sri Lanka's largest conglomerates – John Keells Holdings (JKH). JKH counts more than 150 years in business and has touched the lives of countless people during this time.
Indeed, the strong backing of the John Keells Group offers JKP's customers the confidence they desire to invest in properties in which they're destined to experience the pinnacle of luxury living.
It follows that JKP has redefined the concept of urban living, offering residents unmatched convenience and lifestyle experiences.
Sri Lanka is still at its infancy in terms of apartment living in comparison to some of the regional countries. Approximately 10% of Colombo's housing stock are apartments, and this number is much higher in cities such as Kuala Lumpur which is at 60-70% apartments in the heart of the city and Mumbai which goes up to approximately 90% in the heart of the city. John Keells Properties will lead this transformational shift in urban living and give the best in value to its customers.
Moreover, with interest rates heading down, investing in real estate has become an attractive proposition, as you may see more investors shifting from fixed income options which are taxed at high rates and move towards real estate investments. The reduction in interest rates will also open up more options for flexible and attractive mortgage packages for the home owner segment.
Setting new standards in high end residential developments are three landmark projects.
CINNAMON LIFE
Standing tall as Sri Lanka's largest mixed development project, Cinnamon Life will epitomise opulence and sophistication. This game changing project encompasses an 800-room hotel, 427 luxury residential apartments, a state-of-the-art office tower, a shopping and entertainment mall, and numerous other attractions.
The residential towers will offer residents an experience to savour with a choice of two-, three-, four- and five-bedroom units – with a promise that each apartment is thoughtfully designed to provide world-class amenities, stylish interiors and picturesque views.
From fitness facilities to a rooftop recreational area, residents will have access to a range of services that cater to their every need. Cinnamon Life encompasses the essence of a 'city within a city' – one that offers a vibrant and fulfilling lifestyle experience.
Strategically located in the heart of Colombo, Cinnamon Life will offer easy accessibility – for example, convenient access to the city's business district, government institutions, shopping centres, entertainment venues, schools and hospitals.
In short, residents of Cinnamon Life will enjoy the prospect of seamlessly navigating the city.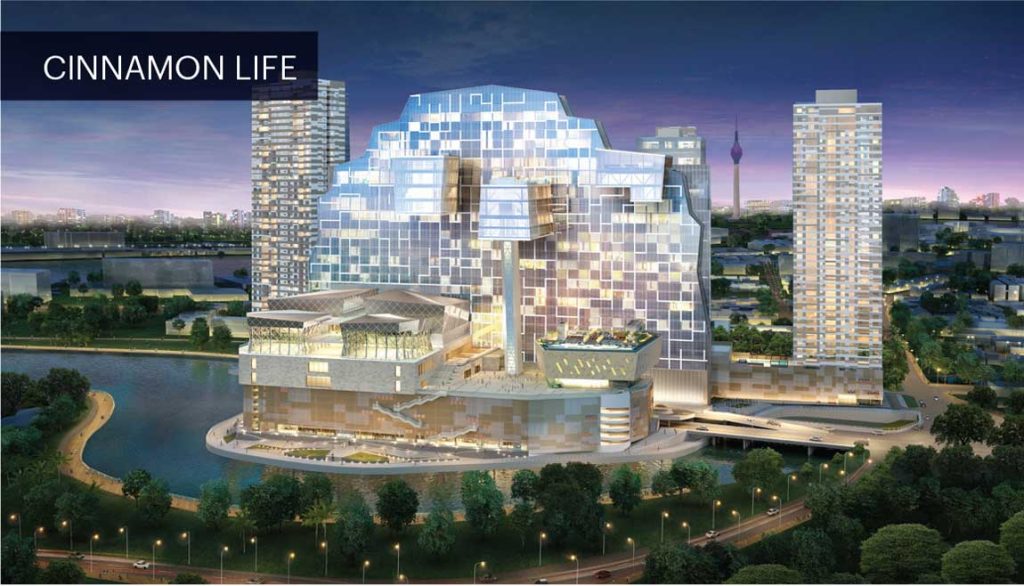 ---
TRI-ZEN
Scheduled for completion by the end of 2023, TRI-ZEN is slated to be a metropolitan residential development that redefines urban living. Comprising three residential towers, it offers 891 apartments, featuring one-, two- and three-bedroom units.
The smart-tech integrated living spaces are designed to provide residents a convenient and contemporary lifestyle in the heart of Colombo's bustling business district.
On offer are a comprehensive suite of recreational facilities, enabling residents to lead wholesome lives in urban surroundings. From green spaces and a jogging track to swimming pools, fitness and wellness studios, and a games room, there's something for everyone at TRI-ZEN.
The development offers the best of both worlds – a serene home within and a vibrant city beyond.
With public transport terminals within walking distance and easy access to Colombo's leading schools, hospitals, sports clubs, recreation areas and major shopping districts, residents will certainly enjoy a convenient lifestyle.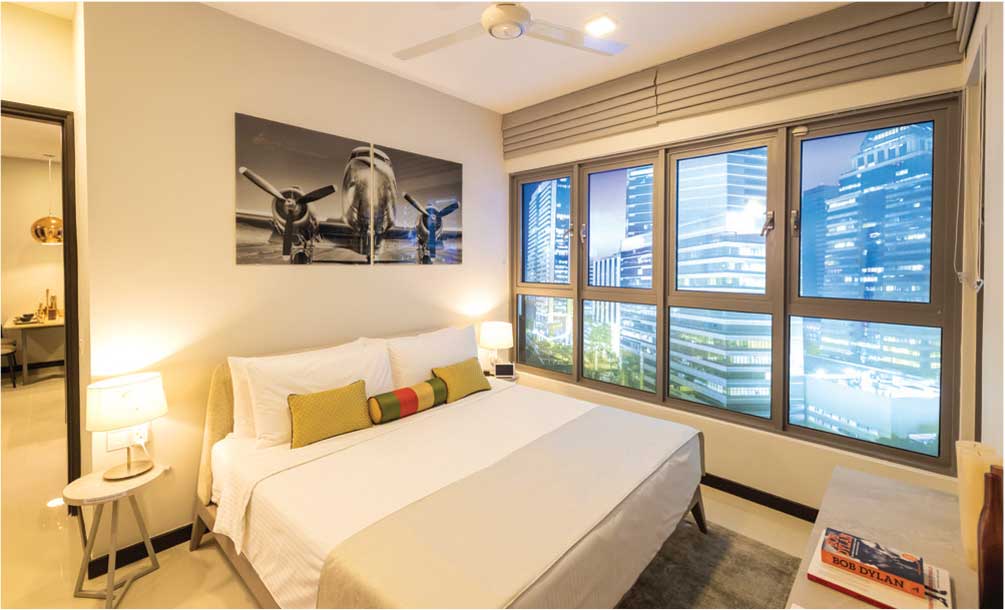 ---
SUNRISE RIDGE HOLIDAY HOMES
For avid golfers and leisure enthusiasts who seek extraordinary experiences, Sunrise Ridge Holiday Homes provides the essence of luxury. Nestled in the heart of Digana, not far from Kandy, this exclusive residential community offers panoramic views of the 18-hole championship golf course at the Victoria Golf Resort (VGR), Victoria Dam and majestic mountains.
What's more, purchasing a holiday home at Sunrise Ridge grants residents up to a 90-day free stay per year and a five-year VGR golf membership, enabling them to be part of an exclusive golfing community.
The modern architecture of the holiday homes coupled with hassle-free management by Victoria Golf Resort makes for a convenient ownership experience – and notably, all maintenance and operating costs are borne by the resort for the first 6 years.
Each holiday home spans approximately 2,000 square feet and features two bedrooms, a kitchenette, a living room and a private deck. The exquisitely designed interiors offer a seamless blend of comfort and elegance, providing the perfect sanctuary after a day on the golf course.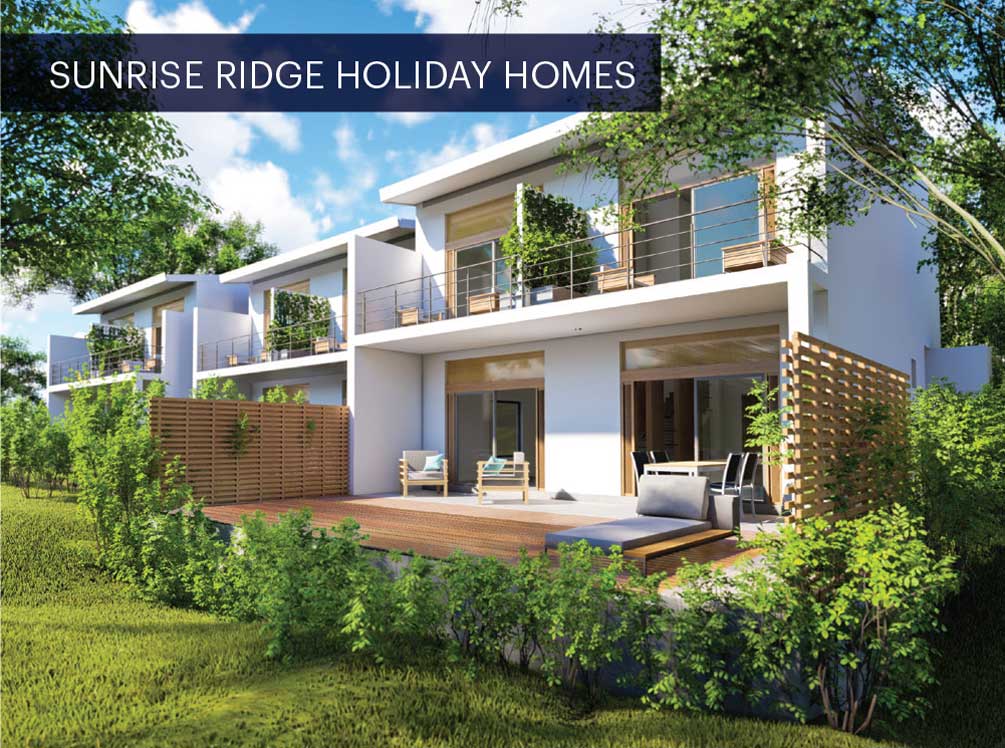 – Compiled by Tamara Rebeira
---
Telephone 2152152  |  Email Info@jkproperties.lk   |  Website www.johnkeellsproperties.com