The national vision of Sivamani Kandiah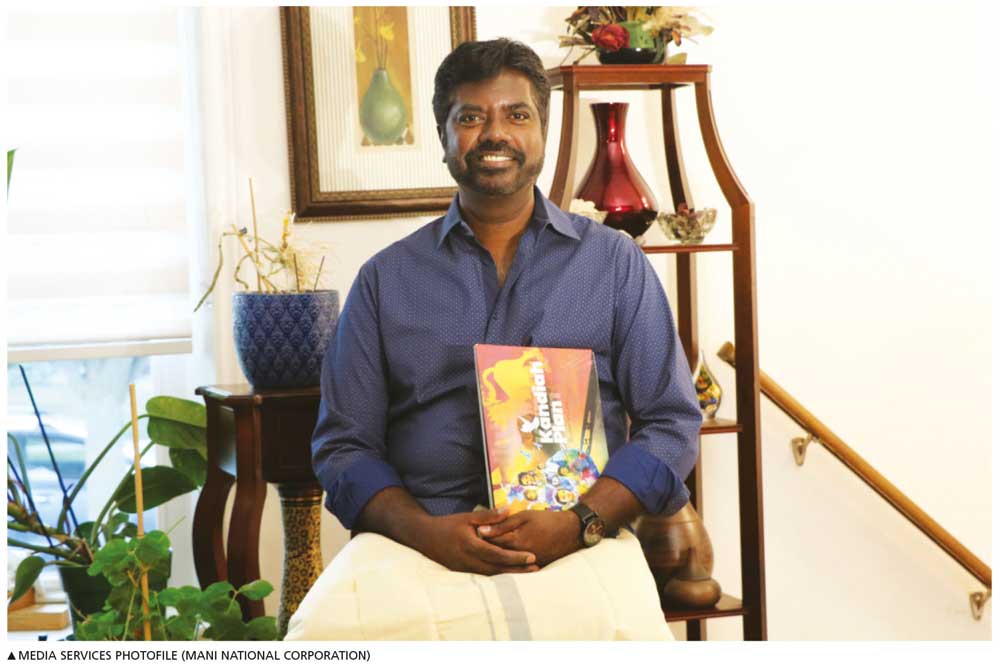 Q: Could you tell us about your journey from Sri Lanka to Canada?
A: I was born in Karainagar – a small island in Jaffna – and studied at an American mission school and Jaffna Hindu College. In January 1983, I moved to Colombo and enrolled at S. Thomas' College.
But then the '83 riots unfolded. Luckily, I was picked up by a minister named U. B. Wijekoon who put us on the first ship to Jaffna.
When I completed my GCE O-Levels in December 1984, my parents decided to send me to England.
Meanwhile, one of my brothers – who had moved to Canada – sponsored my parents. So I began my Canadian life in 1988, following which I graduated from an institution in New York and worked in IT.
In Toronto, a friend named Ilaya Bharathi operated a 24 hour Tamil radio station where I hosted a programme called Urvalam (Travel Around the World) between 1999 and 2017.
Another friend by the name of Mathisoodi Aynkaran asked me to manufacture radios. So I launched my own brand MANI in 2000. But the radio market vanished after 2017.
Q: Is your heart in Sri Lanka – and do you think yours is a 'voice in the wilderness'?
A: I didn't have a complete teenage experience in my country of birth or when I moved to a foreign land. People like me continue to lead a crushed lifestyle.
I know the pain of the war. Even though I'm sitting here, my classmates and relatives were killed. We lost millions of rupees' worth of properties and businesses in Colombo. And we went back to Jaffna without any money.
Sri Lankans don't know the pain of being a refugee in another country. I was rejected in Sri Lanka. And I couldn't completely root myself in Canada.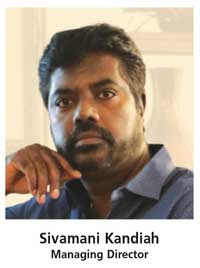 Where do I belong?
This is the emotional fight I've had since I left Sri Lanka.
I decided to write the Kandiah Plan last year to provide authorities with the awareness of a Tamil with a common ideology to help Sri Lanka recover and offer a gesture of true reconciliation. It came about based on the internal pain I'm going through – I don't want to see my next generation suffer.
My son always listened to conversations during the reconciliation process. One day, he told me: "If I go to Sri Lanka, I want to go very happily. Don't pass these problems onto me."
This is the voice of many children living in or outside Sri Lanka. It's our duty to end this chaos.
Q: Is the Tamil diaspora seeking investment opportunities in Sri Lanka?
A: They have already started investing. But to attract major investors, the uncertainty regarding the political solution has to be resolved.
Furthermore, how can you attract investors when according to the local law, children of Sri Lanka born foreign nationals cannot obtain dual citizenship?
While I can obtain dual citizenship, my child cannot due to being born to foreign nationals. That is the biggest stumbling block. India introduced the OCI (Overseas Citizenship of India) card and something similar has to be created in Sri Lanka. If I'm investing, I want to see my wealth transferred to my children without any issues.
In addition, registering a business is not an easy process. Yet in Tamil Nadu, they do everything in 90 days.
Q: How can we stop people from migrating?
A: We don't have enough industries. If we want to buy something, we import – even onions and eggs. We're not encouraging skills education in schools.
This is where the diaspora can come into play. The second generation diaspora has become successful in various fields so we need to seek their expertise at a lower cost to remedy the migration issue.
To accomplish this, Sri Lankan authorities must demonstrate their warmth towards the diaspora. Creating a favourable environment to attract them would benefit the country's recovery efforts.
On the other hand, we must have geopolitically enhanced governance with zero corruption. Any government cannot be successful by ignoring the Tamil minority.
I sincerely hope that President Ranil Wickremasinghe's government opens up to our diaspora rather than seeking aid from third parties. We need to strengthen the democratic institutional fabric of the country, the rule of law and democratic values in society.
Q: Is implementing the Kandiah Plan a practical possibility?
A: We are rejecting our homegrown talent. When we see a sleek product, Sri Lankans ask if the person got it from abroad.
The best example is the Kandiah Plan. Many people who see my book and the casing ask whether I printed it in Canada. It was designed by a Sri Lankan named Geethaka Kurukulasuriya and printed in Panadura.
Initially, Kurukulasuriya was scared to work with me because he thought that 'diaspora' is a Liberation Tigers of Tamil Eelam (LTTE) term. I explained the meaning of it and now, we work like brothers because we created trust between us. This needs to happen across the country – and then everything will be possible.
Finally, only unity will keep Sri Lankans happy and away from fear. Let's see if anyone is listening.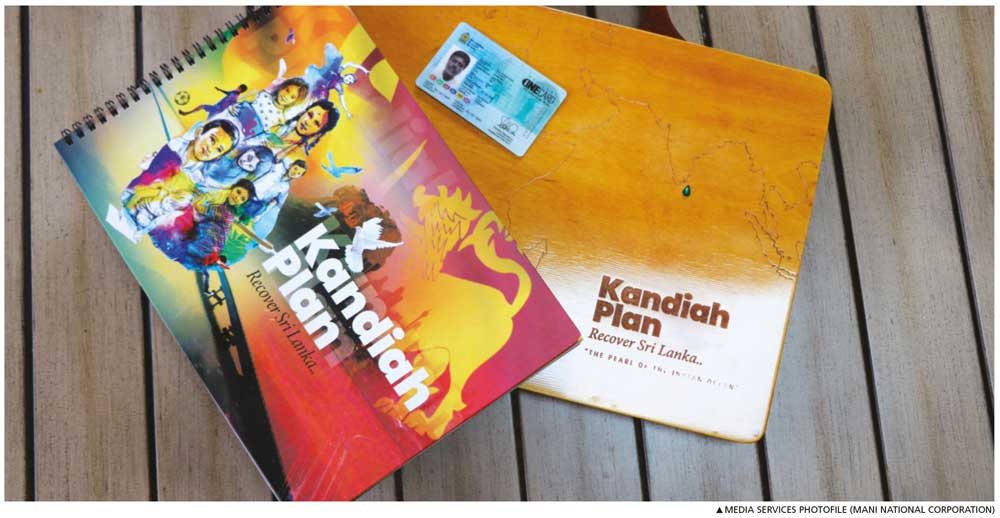 – Compiled by Allaam Ousman
---
Telephone +1 4165701990 I Email pkandiah@maninational.com I Website www.facebook.com/ManiNational