An accessible platform for the expat communities to stay informed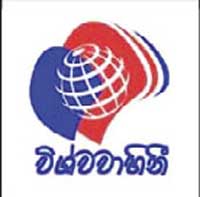 Established in 1992 in Melbourne, Vishvavahini TV is a wholly owned subsidiary of BSS Insight, which diversified into multimedia and broadcasting through Vishvavahini in 2017. The channel was launched in view of the huge demand – based on community surveys and research – for an alternative platform that is cost effective and easily accessible by expatriate communities to stay informed about the latest news from around the world, share information and be entertained.
Vishvavahini caters to both charitable and business needs, and has won awards for its extensive services. It has worked in collaboration with Sri Lanka's national Rupavahini channel in streaming events of national interest – for example, New Year's day celebrations.
Given that it is an IPTV and IP Radio (ROIP) platform delivering live streaming, and on demand content via the internet, Vishvavahini can be accessed worldwide. End users access the internet, and deploy both IOS and Android apps via mobile devices, smart TVs and radio in IP devices.
Vishvavahini invites Sri Lankans across the globe to subscribe and enjoy its free services covering news, entertainment, social and cultural programmes. Sri Lankans can also participate by sharing information and presenting segments on Vishvavahini from anywhere in the world.
Contact Dr. Bandu Dissanayake (CEO) I Mobile phone +61 0419 874 469 I Email bandu@bssinsight.com.au I FB Vishvavahini