Euronews – 12/06/2023
NATO will begin its largest-ever air exercise on Monday.
The series of aerial manoeuvres being coordinated by Germany is intended to show the strength and unity of the Western military alliance, set against the backdrop of the Ukraine war.
The "Air Defender 23" exercise will run until 23 June, bringing together some 250 military aircraft from 25 NATO members and partner states, including Japan and Sweden.
Up to 10,000 people will take part in the exercises, which are intended to strengthen interoperability and protection against drones and cruise missiles in the event of an attack on cities, airports or ports located on NATO territory.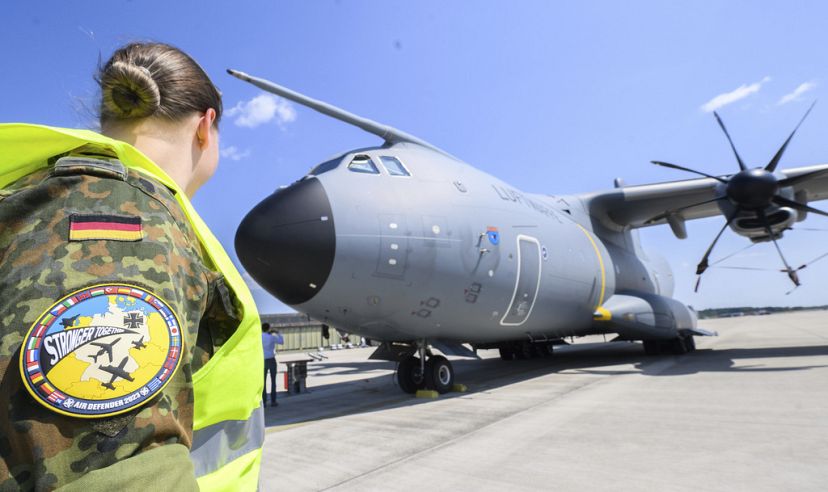 The drill was designed in 2018, partly in response to Russia's 2014 annexation of Crimea, though it's not specifically targeting "anyone", said Army Chief General Ingo Gerhartz of the German Air Force.
Message to Putin
NATO is determined to defend "every centimetre" of its territory, said Gerhartz. But he added it will not send any flight "in the direction of Kaliningrad", the Russian enclave bordering NATO members Poland and Lithuania.
"We are a defensive alliance and that is how this exercise is planned," insisted the general.
Yet the manoeuvres will also aim to send a message to Russia, according to the US Ambassador in Germany, Amy Gutmann.
"I would be very surprised if a world leader did not take note of what this shows in terms of the spirit of this alliance, what the strength of this alliance means, and that includes Mr Putin," she told reporters.
"By synchronising ourselves, we multiply our strength."
Russia's war against Ukraine has galvanised the US-led military alliance created nearly 75 years ago to confront the Soviet Union.
Finland and Sweden – traditionally officially neutral, though closely aligned with NATO – asked to join after Russia invaded Ukraine last year.
German General Gerhartz noted many pilots would be working together for the first time.
"It's about nurturing the old relationships we have, but also building new relationships," he said.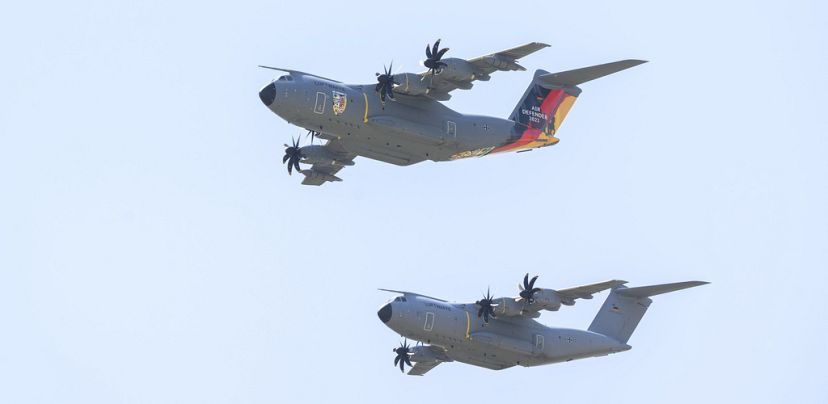 "It is about establishing what it means to face a great power in the context of a competition between great powers".
Potential travel disruption
In an email seen by Euronews, Wizz Air warned customers flying from Latvia to Britain the exercise may impact multiple European airspaces.
It urged flyers to check their website before travelling to the airport.
"Even though these circumstances are beyond our control, we apologise for any potential inconvenience caused and we will work hard to minimise any travel disruptions."
Asked about potential disruptions to civilian air travel during the exercise, General Gerhartz insisted planners would do "everything in their power" to limit flight delays or cancellations, with school holidays starting in parts of Germany.