BOC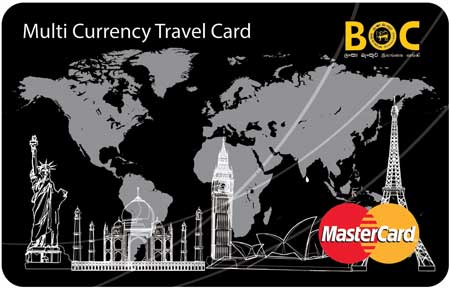 A secure financial solution for travellers
In today's challenging economic climate, making prudent financial choices is essential and even more crucial when travelling overseas. Being safe and secure from theft is paramount. Fortunately, there's a simple and effective solution to address all these concerns: the Bank of Ceylon's Multi-Currency Travel Card (MCTC).
Q: What is the Bank of Ceylon's MCTC?
A: The MCTC is a digital card that enables travellers to carry multiple currencies conveniently on one card. It's designed to provide a secure and efficient way for customers to handle foreign transactions while travelling.
This card allows travellers to switch between different currencies using the cardholder self-care portal, helping them manage exchange rate fluctuations and granting users complete control over their currency preferences.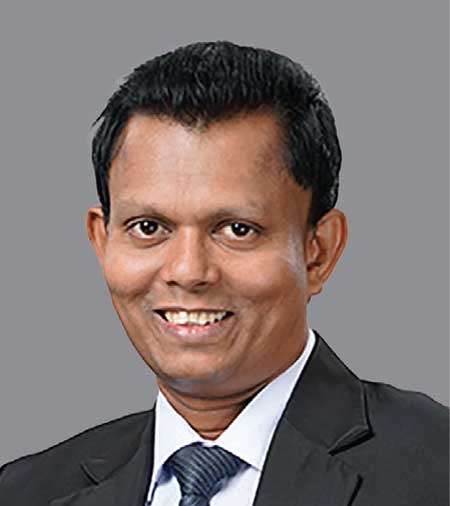 The MCTC was produced jointly with globally acclaimed technology company MasterCard International and is accepted across the world. It enables users to load up to five different currencies on a single card – including the US Dollar, Sterling Pound, Euro, Japanese Yen and Australian Dollar.
In an era where physical currency notes are becoming obsolete, this initiative by BOC is significant for future travellers, offering them an efficient and cost-effective solution. Customers can obtain the MCTC at any Bank of Ceylon branch across Sri Lanka.
Q: And what are the key benefits that travellers can enjoy by using the MCTC?
A: The MCTC is convenient and eliminates the hassle of carrying physical currency, which can be subject to exchange rate losses. The card offers secure near field communication (NFC) technology, ensuring safe transactions.
Additionally, it can be used for a variety of transactions including ATM withdrawals, point-of-sale (POS) purchases and online transactions where there's a Mastercard acceptance mark. It can be used for a wide range of activities including dining, shopping and travel, both overseas and at duty-free shopping outlets in Sri Lanka.
The MCTC offers a reloading facility during the validity period of the card while remote reloading facilities are also available for students studying overseas, ensuring that users can manage their funds conveniently.
Q: How secure is the BOC Multi-Currency Travel Card?
A: It's equipped with a secured EMV (Europay, Mastercard and Visa) compliant chip that ensures the safety of card information, thereby reducing the risk of identity theft. This advanced security technology provides peace of mind for cardholders when using the card in various locations.
Following each transaction, users receive SMS and email alerts to the telephone number and email address provided. This feature enables smart travellers to stay informed about their expenses and manage budgets more effectively.
Meanwhile, a free backup card is issued in case of loss, theft or damage to the origi­nal card.
It also includes free travel insurance cover up to US$ 250,000 based on eligibility and other conditions stipulated by BOC.
Q: And who does the BOC MCTC cater to?
A: Any traveller who is a resident of Sri Lanka and above 18 years of age can obtain the card under prevailing exchange control regulations. It's designed to cater to a wide range of customers.
The service has also been extended to students in foreign lands, making overseas transactions more convenient for them.
BOC aims to popularise the MCTC in Sri Lanka to cater to all foreign expenses and per diem disbursements for corporates and individuals. Globally, currency notes are becoming obsolete and this is likely to be a worthy initiative for future travellers.
– Compiled by Tamara Rebeira
Telephone 2446790 I Email boc@boc.lk I Website www.boc.lk
---