EXTERNAL SECTOR REVIEW
Shiran Fernando discusses the highs and lows of Sri Lanka's economy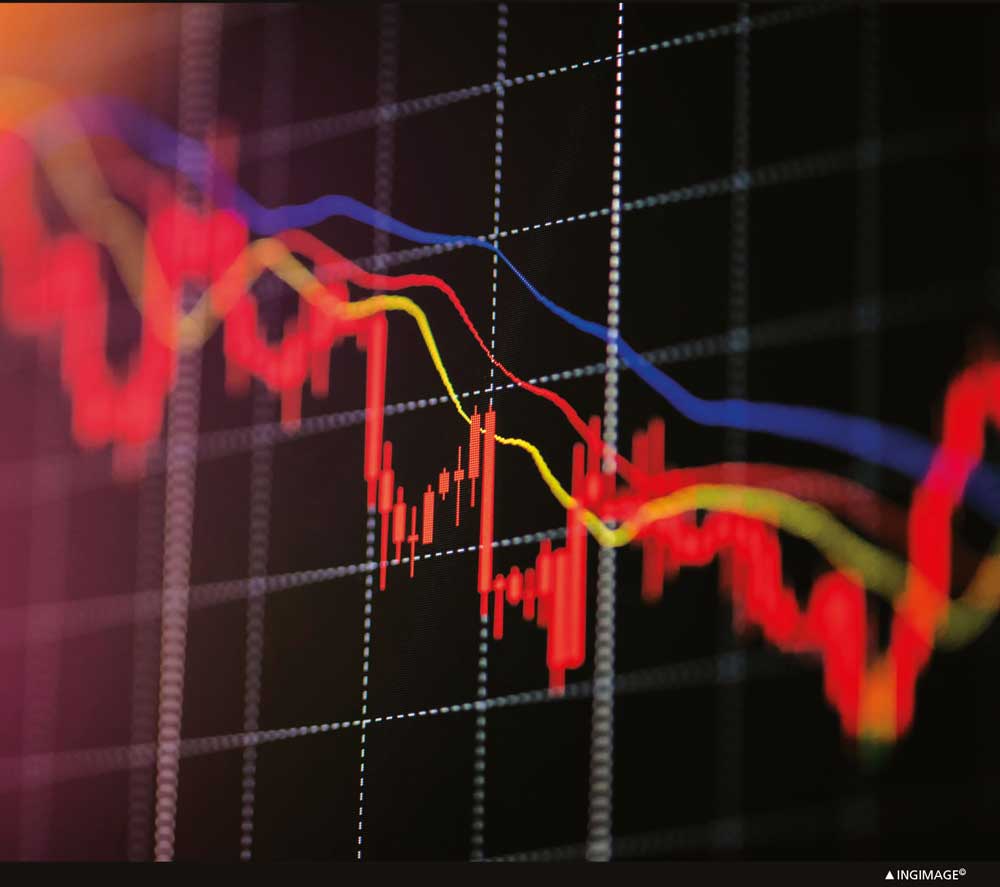 Export earnings declined by 10 percent in the first seven months of 2023 compared to last year. Despite the downward trend in exports, Sri Lanka recorded a narrowing trade deficit as well as a balance of payments (BOP) surplus.
It is necessary to understand the performance of the external sector in this period and expectations for the remainder of the year, as well as implications for the local currency.
EXPORTS Sri Lanka's exports shrank by 13 percent due to a major slide in apparel in the first seven months of the year. Apparel exports were down 19 percent, which reflects a decline of around US$ 616 million in absolute terms; this drove the overall downtrend in industrial and total exports.
The drop was due to weak demand in key apparel export markets such as the US, EU and UK, all of which are experiencing weak demand and tepid economic growth.
There were notable falls in rubber and petroleum product exports as well. However, there was a substantial increase (of some 25%) in the export of gems and jewellery, and machinery and mechanical appliances.
Agricultural exports in the first seven months of 2023 were at the same level as last year. In spite of an uptick in the export of tea and spices, there was an offset due to lower rubber, coconut and seafood exports.
IMPORTS Our imports reduced by 16 percent in the first seven months of 2023 compared to the same period last year, driven by declines in intermediate (16%) and investment goods (30%).
The fall in apparel exports was mirrored by a decline in textile and textile article imports (27%).
Lower oil prices resulted in an overall decline in import expenditure in the period under review. However, the price of oil has increased gradually since June and this could pose a risk of higher fuel expenses. This is also coupled with the need for higher electricity generation from thermal sources due to the drought not so long ago.

SERVICES According to the Export Development Board (EDB), Sri Lanka's services exports for the first seven months of 2023 rose by 17 percent to 1.2 billion dollars relative to 2022.
This was driven mainly by higher ICT exports, which rose by 18 percent to US$ 793 million. This is a healthy sign – despite concerns about the migration of talent from the sector.
Other industries such as construction and financial services also recorded healthy growth.
REMITTANCES A key driver of stability this year relative to 2022 has been the inflow of remittances.
Due to better economic policies and the IMF instigated stabilisation programme, renewed confidence among migrant workers – prompting them to channel their savings through official monetary channels – ensured that remittances were up 78 percent in the first seven months of 2023 compared to last year.
This sharp rise negated a reduction of the export of goods; and it is one of the reasons for the BOP turning positive, in addition to the appreciation of the Sri Lankan Rupee this year. Total foreign departures have also maintained a similar momentum.
However, it is unlikely that these new departures will remit money to Sri Lanka as it will take time for migrants to settle down in their countries of residence.
TOURISM Following several sluggish years, 2023 has shown early signs that the tourism industry is returning to its optimal levels – similar to those of 2018.
In July, cumulative earnings from tourism surpassed one billion dollars for the year, recording 43 percent growth relative to 2022.
The industry is also cautiously optimistic that the last quarter of 2023 will demonstrate almost similar levels to 2018 in terms of arrivals – although value wise, the yield might be less due to external competition.
This is encouraging for Sri Lanka in the context of managing its external sector balances.
IMPROVED BOP Due to the movement of exports, imports, services, tourism and remittances as enumerated above, Sri Lanka's balance of payments has moved from a deficit of close to US$ 3 billion to a surplus of over two billion dollars.
This result was also helped by the fact that Sri Lanka is on pause in terms of external debt repayments to its commercial and bilateral creditors. This hiatus has led to breathing space for external finances as well as the local currency.
As such, gross official reserves – which were languishing at US$ 1.8 billion in July 2022 – improved to 3.8 billion dollars at the end of the same month this year.
And as Sri Lanka continues its debt restructuring discussions, it will have to begin shifting to a repayment plan that will no doubt apply pressure on external financing and the currency.
It is against this backdrop that growing Sri Lanka's exports through product and market diversification is of critical importance.