THE GAME CHANGER
For business and leisure
Port City Colombo is an ambitious development project that's capturing the attention of investors globally. Located in the heart of Colombo, the project promises to transform business and lifestyles in Sri Lanka, by developing a world class master planned business city coupled with state of the art living and residential facilities. The Port City Special Economic Zone is tipped to attract top multinational companies and global businesses looking to set up regional hubs and headquarters.
The development is set to act as a gateway for the world to Sri Lanka and South Asia – and for Sri Lanka, to the whole world.
Port City Colombo's proposed and approved facilities are both extensive and impressive, and designed to cater to a range of industries and sectors. Approved facilities include a financial centre, a marina, hotels, and retail and residential complexes, while the proposed facilities include a convention centre, a hospital, an international school and a theme park.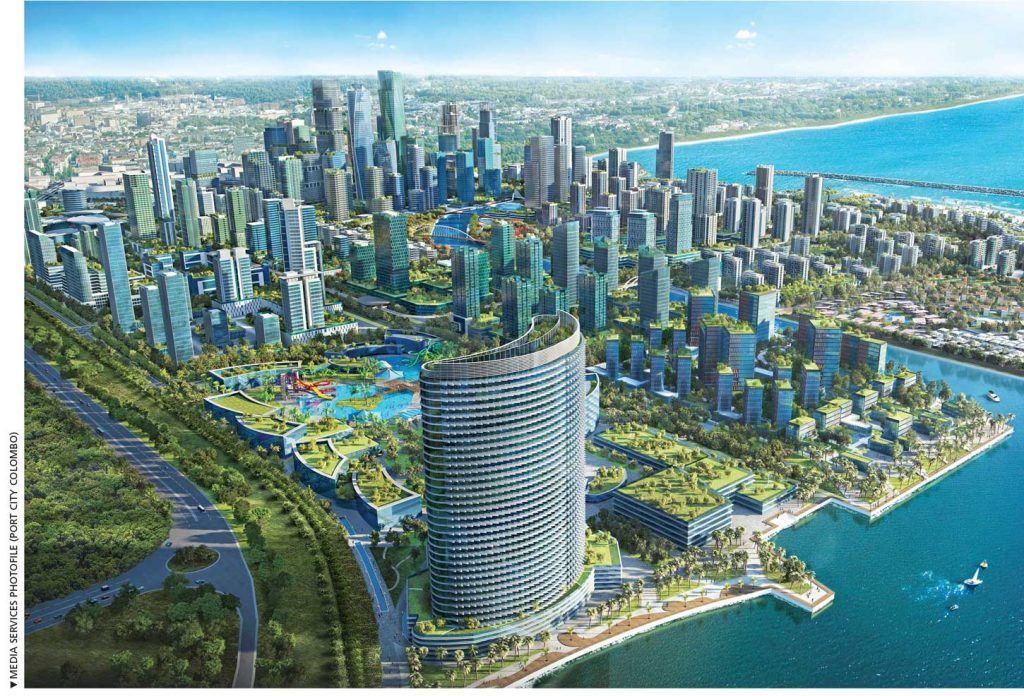 The developers promise that the project will adhere to international standards with a focus on sustainability, green technology and cutting-edge design. Once complete, it is expected to have 6.3 million square metres of developed space and an estimated population of 273,000.
One of the highlights of Port City Colombo is its marina, which opened to the public in 2020. It offers charter yacht services and an open oceanfront promenade that the public can visit anytime of the year. The marina is a popular destination for tourists and locals alike, offering stunning views of Colombo's skyline and easy access to nearby attractions.
Investors have been eager to engage with Port City Colombo since its inception with both local and international companies showing a keen interest in the project.
The development has also been promoted extensively as the best place to do business in South Asia, offering extensive flexibility – including tax incentives, efficient regulations, and a liberalised business and financial eco system, thanks to it being demarcated a special economic zone (SEZ).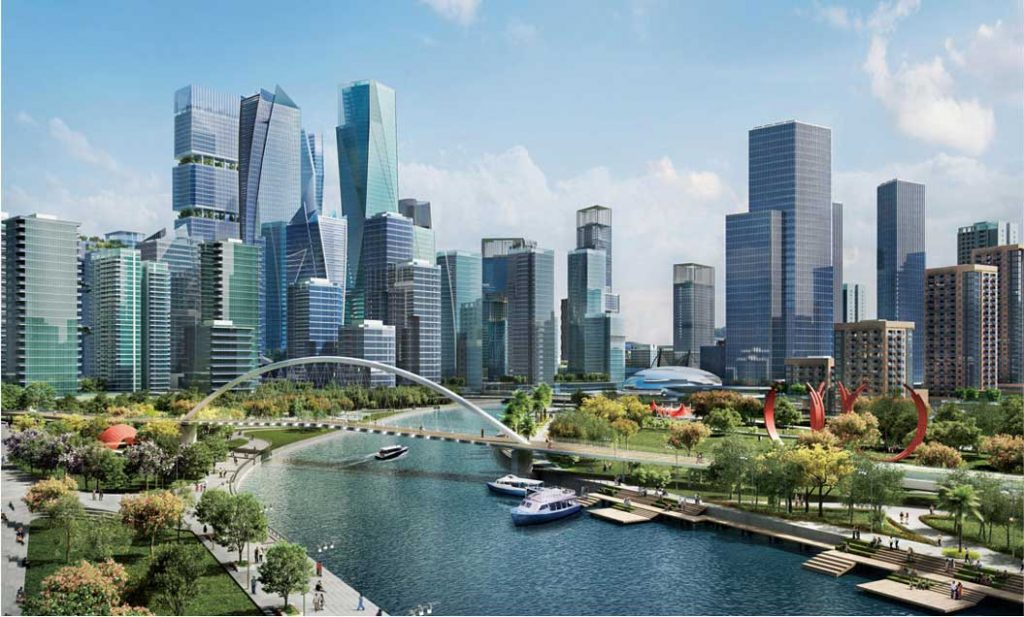 Investors from the UAE, Thailand, Iran, the UK and many other countries have recently expressed significant interest in the project, even making in-person visits to assess the possibilities for themselves.
Having added 2.69 square kilometres to Sri Lanka's sovereign territory, Port City Colombo is the country's largest foreign direct investment (FDI) funded development project.
With infrastructure development slated for completion in the third quarter of this year, of the US$ 1.4 billion committed by the project company, 1.2 billion dollars has already been invested in Port City Colombo. An additional US$ 1.5 billion is expected to be invested during the vertical development phase, which is to commence shortly.
A seven-million-dollar duty-free shopping complex in the development – said to be the first of its kind in South Asia, and expected to be a magnet for shopping and tourism – will open its doors at Port City Colombo by the second quarter of 2023. It is expected to create upwards of 83,000 highly paid jobs and attract US$ 15 billion in FDI by the time it is completed.
For Sri Lankans living overseas, Port City Colombo offers a range of opportunities – from a lifestyle and investment perspective. The development promises to provide world-class amenities, attracting multinational companies and creating valuable job opportunities.
From an investment perspective, it is projected to garner high returns with rental yields and property prices predicted to rise in the coming years.
The project is also expected to become a hub for multinational companies, and a popular destination for tourists and locals alike, transforming the face of Sri Lanka and the South Asian region as a whole.