ESG FOOTPRINT
TAKES CENTRE STAGE
Yohan Lawrence sheds light on the state of Sri Lanka's apparel industry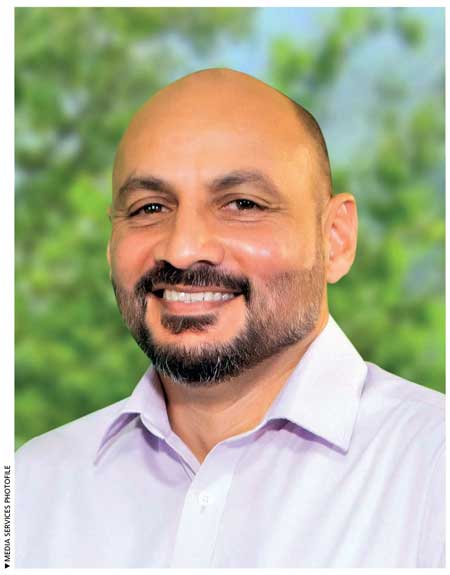 Q: Could you provide an overview of the state of Sri Lanka's apparel industry and what the main challenges are?
A: The future of the local apparel industry is being heavily tested for reasons beyond the immediate control of Sri Lanka.
It has borne massive losses in orders since August last year – and recent statistics published by the Joint Apparel Association Forum (JAAF) indicate that total apparel exports, which stood at US$ 536.6 million in June 2022, fell to 401.6 million dollars a year later.
This is mainly due to existing global market conditions including the Russia-Ukraine conflict, low interest rate policies adopted during the pandemic – which led to high inflation in key apparel export markets – and a tightening of global credit conditions driving retailers to hold on to inventories.
Given the reduction in orders, the industry has unfortunately had to resort to the cessation of recruitment and close certain facilities temporarily. The extent of the impact is predominantly dependent on the financial strength of companies within the industry with the SME sector being hit the worst.
Q: What steps is JAAF taking to promote sustainability?
A: At the core of Sri Lanka's apparel industry is its commitment to the management of its ESG (environmental, social and governance) footprint in alignment with UN Sustainable Development Goals (SDGs).
With the industry's business model being based on this, a number of organisations have made public their commitments through sustainability reporting.
JAAF helps support these efforts by working with service providers and funding agencies to see how we can ensure that all organisations are part of this journey.
Circularity is of paramount importance to Sri Lankan apparel in tackling waste reduction. The industry is committed to attaining a circular economy, minimising environmental impacts and increasing the efficiency of resource consumption.
Several apparel organisations are aggressively pursuing a commitment to sustainability. For example, the industry has invested heavily in renewable energy projects and we believe that future amendments to the Ceylon Electricity Board Act, which will permit power wheeling, will be the catalyst for real growth.
Responsible disposal and extended supplier responsibility from companies within the industry, reducing greenhouse gas emissions, eliminating the use of PET bottles, minimising waste pollution and using renewable energy throughout production process, initiatives to ensure biodiversity restoration, adhering to global carbon footprint standards and end-to-end waste ma­nagement are practices undertaken across companies, and supported by JAAF.
Q: Given the increasing emphasis on responsible sourcing, how does the association help members meet international compliance standards?
A: In its role as the apex body of the apparel industry, JAAF aims to foster collaboration, promote the interests of members and address common challenges faced by the industry. The association assists members in meeting compliance standards by being a resource hub.
Assistance is extended in multiple ways. JAAF provides access to timely information and resources related to industry regulations, labour standards, environmental requirements and other compliance related topics through workshops, seminars, webinars and training programmes. These initiatives enable members to comprehend and navigate the complex compliance landscape.
We presently work with many organisations including the EU, ILO and IFC, as well as certification bodies including Worldwide Responsible Accreditation Production (WRAP), to ensure that companies emphasise responsible sourcing.
JAAF also extends guidance on regula­tory changes, sharing updates on the latest changes in regulations and standards, both in Sri Lanka and internationally.
The association also fosters a network of members, encouraging the exchange of ideas and experiences.
This collaborative environment enables members to learn from each other's successes and challenges to meet compliance requirements.
Q: And how does JAAF help attract foreign investments in the apparel industry to expand Sri Lanka's manufacturing base?
A: Attracting new investments has been at the core of JAAF's priorities. This applies to the manufacture of apparel, in addition to the fabric, accessories and other raw materials needed to produce garments.
Given the post-pandemic realities and ongoing economic crisis, new investments are vital to redirect the economy towards recovery and growth. The apparel industry works closely with government authorities including the Board of Investment of Sri Lanka (BOI) and Sri Lanka Export Development Board (EDB) to ensure competitiveness, and appeal for and retain investments.
The Eravur Fabric Processing Park is testimony to this commitment – it will act as a hub for apparel manufacturers seeking to source more fabric, leading to Sri Lanka having faster turnaround times and more value addition. The park is estimated to attract a cumulative investment of US$ 300 million.
Q: What export markets are currently the most important? And why?
A: Sri Lanka's apparel industry relies on several key export markets to sustain its growth and economic significance. The three main markets are the US – which accounts for 40 percent of exports – EU (30%) and UK (13%). These markets are pivotal in driving export demand for Sri Lankan apparel.
The industry's success in these markets is often attributed to its reputation for producing high quality, ethically manufactured, eco-friendly apparel, which appeals to conscious consumers in these regions.
Maintaining strong trade relations with these markets is also essential for Sri Lanka's apparel industry to remain competitive and thrive in the global market.
The interviewee is the Secretary General of the Joint Apparel Association Forum (JAAF).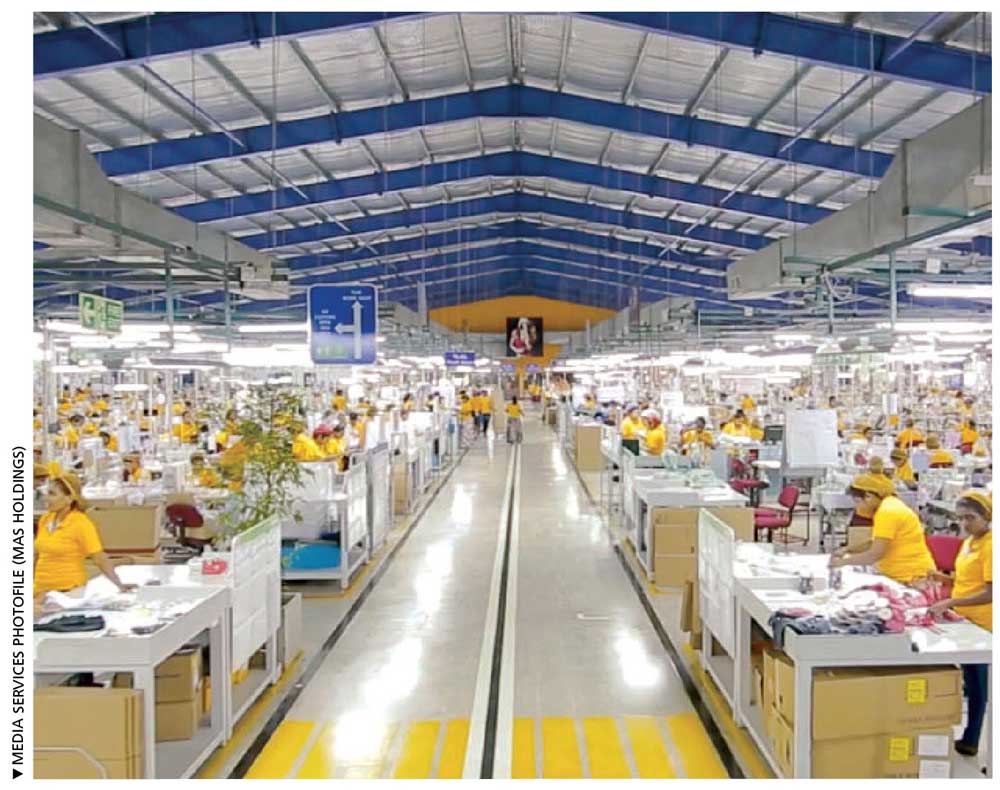 ABOUT JAAF
Established in 2003, the Joint Apparel Association Forum (JAAF) acts as the apex industry body. Its mandate is to guide Sri Lankan apparel towards its goal of being the world's leading apparel sourcing destination.
The association is the primary point of contact and collective for all stakeholders from large-scale organisations to micro, small and medium enterprises (MSMEs), representing the supply chain of the apparel industry in its entirety.
Moreover, JAAF directly engages with state authorities, and has built partnerships with international and local non-state stakeholders, ranging from UN partner agencies to academic and research institutions, and trade unions.