ECONOMIC STABILITY A SINE QUA NON
Reproduced from the March 2023 edition of LMD.
The export sector went through its most challenging year in 2022 due to the economic crisis. Towards the latter half of last year, export businesses faced an unprecedented slowdown in orders due to the risk of recession in major markets.
In the meantime, central banks around the world have continued to raise policy rates to curb inflationary expectations, which are unfavourable to export manufacturing countries such as Sri Lanka.
Mohan Pandithage, the Chairman of and Chief Executive of Hayleys, maintains that "exporters played a significant role in supporting the country's economic recovery by generating valuable foreign currency, and by relentlessly focussing on business continuity by minimising downtimes despite power outages and fuel shortages."
He believes that "ensuring uninterrupted supply chains and strong governance mechanisms were key to preserving customer confidence, and navigating the challenges during this period".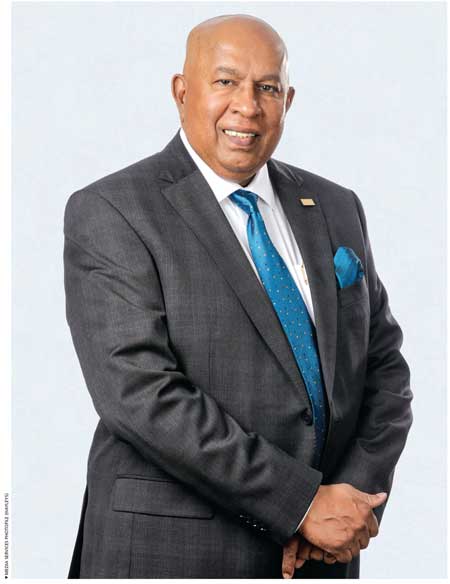 Commenting on which key export sectors managed to perform in the face of adversity, he elaborates: "Most export sectors managed to perform despite a multitude of challenges. However, the global slowdown and economic recession affected many consumer-related export businesses – for example, finished garments and rubber products."
"And the slowdown in demand is expected to persist until mid-2023," he believes.
Delineating further challenges that impacted the sector last year, Pandithage notes: "Continuous power outages, the shortage of fuel and key commodities, runaway inflation, wages pressure, freight rates and political instability posed an extremely challenging situation for the export sector."
"Some exporters faced difficulties delivering on time and in full. This impacted the perceived reliability of Sri Lankan supply chains and prompted caution among overseas buyers," he adds.
According to many exporters, certain regulations imposed by the Central Bank of Sri Lanka are also impacting the sector.
Pandithage explains: "To help address the liquidity shortage, the Central Bank floated the rupee in March 2022 but returned to a managed float in May since the currency depreciated by nearly 80 percent over two months. This led to tighter foreign exchange controls, mandatory repatriation and the imposition of conversion rules, which affected the export sector."
He expects to see many exporters moving out of Sri Lanka to other manufacturing centres, and adds that "globally competitive, agile export companies will favour countries with more conducive business environments." And he laments that "with the higher taxes and multifold increases in the cost base, Sri Lanka will lose competitiveness in relation to peer nations."
Putting forward his wish list for the export sector in 2023, Pandithage says: "Macroeconomic stability is vital for creat­ing conditions that will build stronger confidence levels in Sri Lanka."
"Macroeconomic stability is vital for creating conditions that will build stronger confidence levels in Sri Lanka"
As he explains, "it is difficult to sustain a business at prevailing interest rates; they need to be reduced to sustainable levels. An uninterrupted supply of energy and electricity is also required."
He cites simplification of the tax and governance structure as being critical to increasing effectiveness, and reducing delays in processing and clearance: "While the need to increase tax rates to boost revenue is understood, a balanced system should be adopted to foster long-term economic growth."
Pandithage reveals that exporters have been calling for an industrial zone with access to resources such as water.
"Any company outside the Katunayake and Biyagama Export Processing Zones (EPZs) that requires water for its manufacturing processes has difficulty accessing land with a structured supply of industrial water. Establishing new EPZs or expanding existing zones with the provision of adequate water supplies is critical to increasing export earnings," he opines.
He concludes: "Digitisation and faster, smoother operations of the ports, customs and other related government agencies will enable more efficient processing and enhanced productivity – all of which are critical for the survival of the export sector at this time."