"We must become business influencers and leaders, and position ourselves as storytellers who provide foresight to business partners to aid corporate decision-making"
Reproduced from the September 2022 edition of LMD.
The 89th President of the Chartered Institute of Management Accountants (CIMA), Melanie Janine Kanaka is also the Co-Chair of the Association of International Certified Professional Accountants, representing AICPA & CIMA.
She is the first Asian woman to be appointed President of CIMA and Co-Chair of the Association of International Certified Professional Accountants ('the Association'). In addition, she currently serves on the board of the Association.
Kanaka became a member of CIMA in 1992 and obtained her fellowship in 2000. She's been an active member of the institute for over three decades, and held several volunteer positions both in her home country Sri Lanka and internationally.
CIMA's recently appointed president counts extensive experience in corporate finance and development banking, across the US, Germany and South Asia. Kanaka currently leads the finance and administration function of the World Bank in Sri Lanka and Maldives, where she is responsible for finance, resource management and performance review, and is part of the World Bank's South Asia regional unit.
In this exclusive interview with LMD, the global head of CIMA says that her election as the institute's president "marks an important milestone in the history of CIMA… and Sri Lanka."
– LMD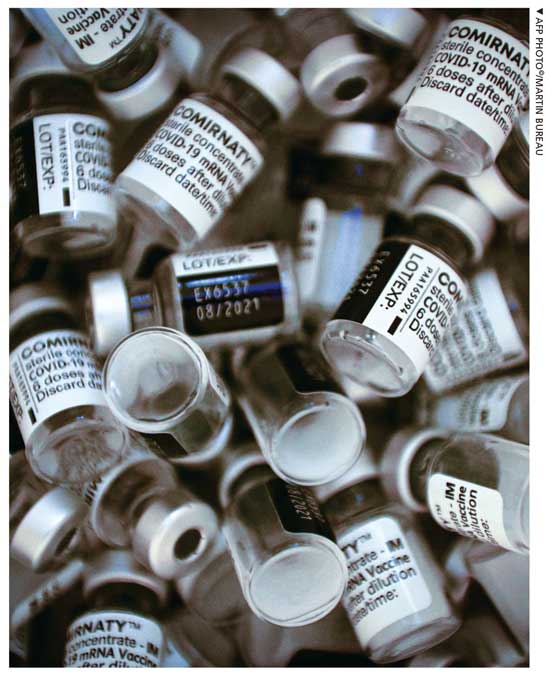 Q: You were appointed as the President of the Chartered Institute of Management Accountants (CIMA) in June and Co-Chair of the Association of International Certified Professional Accountants. What do these appointments mean to you – both personally and as a Sri Lankan?
A: I'm honoured to be the first Asian woman to be elected as the President of the Chartered Institute of Management Accountants (CIMA) and Co-Chair of the Association of International Certified Professional Accountants ('the Association'), the unified voice of CIMA and the American Institute of CPAs (AICPA), which supports close to 700,000 members, candidates and engaged professionals around the world.
I believe that my election marks an important milestone in the history of CIMA, the Association and Sri Lanka. It's a privilege to have been chosen by my peers globally to serve CIMA members and engaged professionals around the world, including those in Sri Lanka; and I'm humbled to represent the accounting profession on the global stage.
Sri Lanka is home to the second largest CIMA community of management accountants, right behind the UK, and I think my election shows that it still has a lot to offer to the world. Not only when it comes to accounting and finance, but also in areas such as trade, agriculture and education.
It's no secret that our country is going through challenging economic times but we're an incredibly resilient nation and will come out stronger.
"If the pandemic taught us anything, it's that the ways we manage businesses today should be different from how we managed them in the past"
Q: How can accountancy and finance professionals upskill or re-skill in the light of emerging needs in the workplace?
A: Before the pandemic, new and emerging technologies were already pushing finance teams to radically transform and become more agile. In the past few years, many companies accelerated their digital transformation plans and reviewed their business models to become more resilient.
To help build long-term organisational strength, finance professionals must take a greater interest in data from across the organisation. Traditional accounting alone is no longer sufficient to address the information needs of all stakeholders.
They now need to broaden their digital skills (e.g. data analytics, risk management and cybersecurity), and be recognised for questioning constructively, guiding strategic decision-making, managing risks and implementing projects, as well as providing reliable management information.
In addition, they need to enhance their communication and commercial skills, to better tell the story of their businesses, generate new insights and business solutions, and collaborate effectively with colleagues across the organisation and external stakeholders – to help recovery and ensure long-term sustainable business success.
In summary, we must become business influencers and leaders, and position ourselves as storytellers who provide foresight to business partners to aid corporate decision-making. By embracing this evolution, we'll play a crucial role in building business resilience, creating new opportunities and driving economic recovery.
---
ABOUT
MELANIE KANAKA
BIRTHDAY
17 November
FAMILY
Brother – Roger Jerome Kanaka
QUALIFICATIONS AND EDUCATION
Fellow Chartered Management Accountant (FCMA)
Fellow and Chartered Global Management Accountant (CGMA) – the Chartered Institute of Management Accountants (CIMA)
Fulbright Scholar
MBA in International Finance and Corporate Strategy from Goizuetta Business School – Emory University (USA)
Accredited SAP consultant
First class B.Com (Hons) degree from the University of Sri Jayewardenepura
Distinguished alumna of Bishop's College
HOBBIES
Swimming and water sports
Playing badminton
Listening to classical music
Diverse cultures and travelling
---
Q: Along with having a digital mindset, a commitment to learn, and implementing environmental, social, and governance (ESG) initiatives, workplaces need to promote diversity, equity and inclusion. What steps should the business and professional community take in pursuit of diversity, equity and inclusion (DEI) goals?
A: Prioritising DEI is critical to advance our profession, businesses, professional institutes and economies, and broaden prosperity worldwide. By embracing various cultures and perspectives, our profession is well-positioned to solve complex problems – and meet the needs of the public and businesses we serve.
I believe there are four key steps we can take to champion DEI – viz. understand the importance of DEI for organisational success; provide support and flexibility for women at all levels; address biases, sense of belonging, and implications on advancement and retention of talent; and actively support diverse students and young professionals.
But driving DEI is a journey – one that requires an ongoing commitment. It's therefore essential that we maintain accounta­bility through the establishment and measurement of DEI goals, both within the profession and our organisations.
It's all just talk if we're not holding ourselves accounta­ble for this change.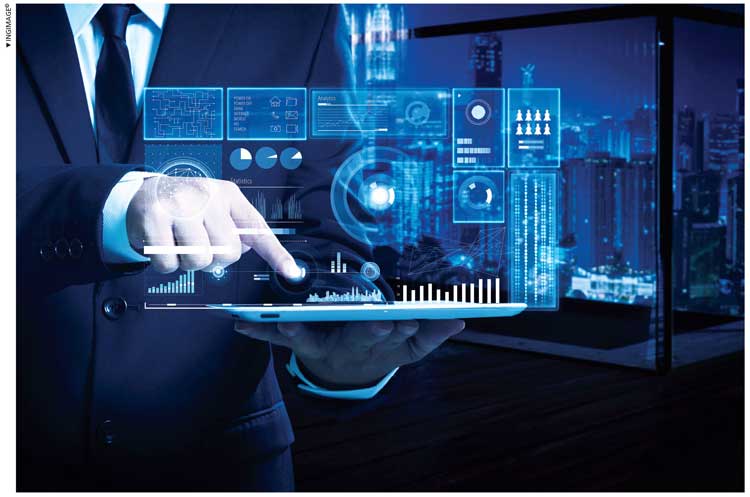 Q: Given your background and experience in corporate finance and development banking, where do you see businesses across the world heading in the context of balancing budgets and managing cash flows?
A: If the pandemic taught us anything, it's that the ways we manage businesses today should be different from how we managed them in the past.
In our ever-changing and complex environment, businesses can no longer solely focus on financial data to assess their performance, drive long-term strategies and generate sustainable value.
While profitability is still fundamental to any long-term business strategy, we need to challenge the ever-prevailing premise that an organisation's best interest primarily lies with profit maximisation. We need to continue to find a more sustainable way to do business, focus on creating long-term value, strengthen accountability to benefit investors and society, and help boost sustainable economic growth and prosperity.
Finance professionals are at the heart of any organisation, at the crossroads between finance, business and management. Their role is to provide, analyse, use, and communicate decision-relevant financial and non-financial information, to enable businesses to seize opportunities, mitigate risks and enhance stakeholder value.
As such, they have a key role to play in facilitating the transition to integrated thinking and enabling their organisations to improve strategic decision-making to generate value for all stakeholders.
The key challenge for business leaders isn't only to reimagine how they create value for all stakeholders but also embed this into their business models and measured results.
Q: In a world in turmoil, how do nations in the Asian region in particular plan to attract development finance and foreign investment, given also the intense competition for such funding?
A: I can only speak in my role as CIMA President. However, this gives me great insight into the accounting profession and how it's working to drive solutions and support economic recovery.
Growth in Asia over the next few years will be slower than previously projected due to rising inflation, supply chain disruptions, and geopolitical instability affecting our global, regional and national economies.
Like the rest of the world, we must now adequately prepare to operate in a rapidly changing and uncertain environment, including to attract foreign funding and investments.
I see three ways to help get us started…
First, capitalise on our strengths, from agriculture to manufacturing and tourism, while accelerating digital transformation to unleash the region's potential and ensure competitiveness on the global stage.
Second, develop and build the skills of our workforce to ensure businesses have the talent they need now and in the future – this will help increase productivity and drive growth across the region – and take proactive steps to encourage more women to not only join the workforce but also make a significant contribution across the organisation, and put their learned skills and professional competencies to good use.
And third, ensure that investments and funding are utilised to get the best possible results for all stakeholders during the most uncertain times.
No one can deny that Asia has great potential to further shine on the global scene. However, to become more competitive and sustain growth, we must now look further than short-term economic issues and lay the groundwork to deliver a long-term recovery strategy.
---
SRI LANKA TODAY
STRENGTHS
Potential as a strategic destination and economy
Availability of highly skilled and trainable talent – especially in the IT, finance and accounting sectors
Resilient nation that is able to rise from disasters and calamity
WEAKNESSES
National governance
Lack of strong digital skills (this is holding back the economy)
OPPORTUNITIES
Reclaim and extend Sri Lanka's position as a global talent hub
Develop Sri Lanka as a tourism hub in South Asia due to its natural endowments
THREATS
Current political and economic instability
Lack of discipline to drive long-term recovery strategy
---
Q: As for Sri Lanka's education system, including higher education, what steps should be taken to improve students' standard of English and ensure they are ready to meet the demands of the modern workplace?
A: Speaking from my own experience, being proficient in English has certainly had a very positive impact on my career.
I was encouraged to learn English at a young age, fortunate to study in English being of mixed parentage – and I furthered my knowledge as a young adult, including by studying for professional qualifications.
But it's not only about solely mastering the grammar; it's also about developing great communication skills by connect­ing with people from different backgrounds and professions through a common language.
In Sri Lanka, we're fortunate to have many people who have a reasonably good level of English, clearly showing the country's capacity and willingness to learn.
However, we can always do much more. For example, we must ensure that we invest in English teacher training programmes and support their continuing professional development so that they can teach their students advanced language skills.
We also should consider starting to teach English in our primary schools and extend access to internationally accredited learning resources to help further improve their universal language skills.
Finally, we must encourage students to develop a growth mindset so that they choose to challenge themselves to learn more rather than stick to their comfort zones, not only at school but also later in life.
Re-tooling our curriculums to meet the requirements of the business world of the future is critical and due emphasis must be placed on this. Our education system plays a key role in helping younger generations lay solid foundations and empowering them to build a bright future – we must ensure that it continues to remain fit for purpose.

Q: What lessons should Sri Lankan businesses and firms learn from their global and regional counterparts, in regard to mitigating the dire consequences of multiple crises brought on by the pandemic and economic downturn?
A: To compete on the regional and global stage, we obviously need to invest in digital transformation; but that's just the tip of the iceberg. Having a highly skilled workforce, tech-savvy and agile workforces able to leverage new and emerging technologies is essential to enable businesses to adapt and thrive.
To achieve this, we need to better support all workers to re-skill and upskill throughout their working lives, and encourage them to adapt their skill sets, whether they choose to pursue a conventional professional or vocational pathway.
Continuous professional development is a fundamental ingredient for success. As committed professionals, we must also develop an appetite to constantly learn, unlearn and relearn to meet the challenges of the rapidly changing world we live in.
This will not be an easy task, and it won't happen overnight of course. It will require a concerted effort from both the public and private sectors, to ensure that we equip our workforces and professionals with the skills they need to succeed now and into the future.
Q: In your opinion, what are the key traits of leadership in the world of business?
A: There are a few fundamental key traits of leadership that are important in today's disruptive world…
Ethical integrity – as leaders, we must uphold the highest ethical standards and guide our organisations to do business responsibly.
Trust – as leaders, we need to uphold the trust of society by serving the public interest and never let our actions break the trust of those around us.
Accountability – as leaders, we must be accountable for our actions.
Justice and fairness – as leaders, we need to avoid biases; this is critical particularly in our decision-making.
Collaboration – as leaders, we need to focus on the 'we' concept instead of the 'me' concept; we must effectively develop our teams to grow.
---
ACCOUNTANCY PROFESSION
STRENGTHS
Skills that are invaluable to businesses and to drive economies
Ability to effectively partner other functions to ensure business sustainability
WEAKNESSES
The profession's value is often underplayed – even though there are many successful people in business, public services and not-for-profits who initially train as accountants before moving into new careers to pursue their passion
OPPORTUNITIES
Digital finance and automation – they will transform the work of the profession, putting it at the heart of business and innovation
Opportunities for international collaboration – to develop regional and global businesses
THREATS
The profession must maintain high ethical standards to retain its position as a trusted adviser
---
Q: What is your advice to women who have career aspirations but continue to face barriers in advancement, hitting the proverbial glass ceiling?
A: We know that the pandemic has further affected progress in this area and adversely impacted DEI initiatives. Diverse employees, including women, faced difficult challenges in their professional and personal lives, including finding the right balance between home and work.
However, the pandemic has also given way for innovative and flexible ways of working – remotely, virtually and hybrid. This presents more opportunities for women to enter the workforce and build successful careers, which we should capitalise on.
We also need to come to terms with the fact that we can have it all… but not all at once. In fact, the reality for most women when building their careers is that we'll be 'riding the wave.' Let me explain… As an individual, you will sometimes need to put a stronger emphasis on your career while at another point in time, you may need to prioritise your family life.
Finally, it's important that organisations recognise some of the specific challenges women face and put additional practices into place to support their success, whether it's offering more flexibility or including women's leadership development opportunities in their talent strategy.
"Traditional accounting alone is no longer sufficient to address the information needs of all stakeholders"
Q: If you could predict the future, what would you say about prospects for Sri Lanka and the world at large in the next 12-24 months?
A: It'd be much easier to answer this question if I had a crystal ball!
Looking at the current situation, what I can say is that the future remains uncertain and there are some noticeable headwinds – including the Russia-Ukraine war and resultant geopolitical disruptions, supply chain issues; food shortages; economic uncertainties and growing inflationary pressure in many markets.
These will undoubtedly widen inequalities in societies and economies, thus causing accelerated chaos.
We must also accept that the COVID-19 pandemic isn't over and will continue to affect some industries more than others – e.g. healthcare, global travel and trade.
And of course, there'll also be inevitable resultant shocks that we don't know at present and cannot predict in full.
Against this backdrop, businesses need to be more agile, responsive and innovative. They must now focus on a broad range of resources and relationships to provide a comprehensive, forward-looking picture of an organisation's performance and its value-creation potential – particularly in an uncertain world.
As far as Sri Lanka is concerned, it has the potential to rise above the current challenges; but to survive beyond the near term, our businesses must become more resilient, invest in new ways of doing business and re-think how they can create value – not merely in reaction to the current issues but in preparation for what comes next.
This includes sustainability information of course, as well broader non-financial information such as the ESG agenda and work organisations are undertaking to boost DEI initiatives. These developments are bringing the idea of intangible value to the fore for finance professionals.
Advancing integrated decision-making and reporting – with the support of their finance teams – is the best thing organisations can do to ensure long-term viability and success, create a better dialogue with stakeholders and drive sustainable growth.