Piedmont's fresh young red is now often aged for spicier flavours, says Ben McCormack
WORD ON THE VINE

BARBERA
THE GRAPE
Native to Italy, late-ripening barbera is the most widely planted red grape in Piedmont, in the north-west. Producing medium- to deep-coloured wines with low to medium tannins and high acidity, the most famous examples come from the DOCG of Barbera d'Asti, but look out for Barbera d'Alba and Barbera del Monferrato too.
THE TASTE
Fresh and fruity, violet-scented barbera has traditionally been drunk young and lightly chilled like Beaujolais; the best wines display a taut balance between tart cherry and refreshing acidity. But since the turn of the century, Piedmontese producers have been harvesting grapes from low-yielding vines and ageing them in small French oak barrels for softer acidity and complex, spicy flavours.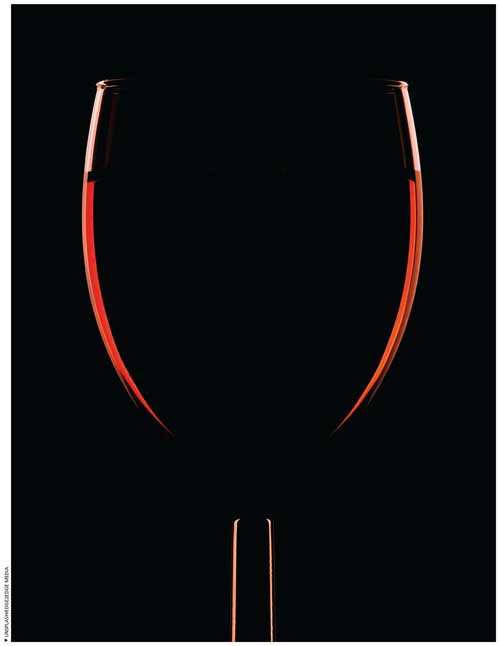 THE PAIRINGS
Low tannins, high acidity and reasonable prices make young barberas a go-to in tomato-based sauces for the likes of a Margherita pizza or spaghetti Bolognese. Subtly flavoured (and dearer) aged wines are a match for the white truffle dishes of Piedmontese cuisine, while the acidity cuts through fatty roast duck or pork belly.
THE VINES
Documents in the cathedral of Casale Monferrato dating back to 1246 describe planting barbera in the Monferrato hills. The higher, south-facing slopes were once reserved for the regal and less adaptable nebbiolo that makes the similar-sounding Barbaresco, but now low-yielding barbera vines producing grapes destined for ageing are being planted on the more prestigious plots.
The Bottles
Ben recommends four barberas from classic fruit-driven styles to more intense and complex pours
2020 BARBERA D'ASTI, GOVONE, PIEDMONT, ITALY
An approachable introduction to barbera, made in Govone,
between Asti and Alba, by a co-operative of villagers that
produce local barbera in a classic fruit-driven style: red
cherry, high acidity, soft tannins and moderate alcohol.
amathusdrinks.com
---
2020 BARBERA D'ALBA, FISETTA, CIABOT BERTON, AZIENDA AGRICOLA MARCO OBERTO, PIEDMONT, ITALY
Spending little over a fiver more teases out greater depth to
barbera while maintaining the fresh fruitiness that is the grape's
USP. This displays red cherry with a dash of sour plum, keen
acidity and a soft finish.
jeroboams.co.uk
2020 BARBERA D'ALBA, PUNSET, PIEDMONT, ITALY
The Punset vineyards have been farmed by the Marcarino
family for five generations and current winemaker Marina
is responsible for the 20ha estate being the first in Italy to
receive organic certification. A joyful mouthful of intense
cherry and blueberry.
armitwines.co.uk
---
AND IF YOU WANT TO SPLASH OUT…
2019 BARBERA D'ALBA SCUDETTO, MASCARELLO,
PIEDMONT, ITALY
A classic nose of red and dark berries and a sophisticated palate with the complexity to demand a higher price point: red cherry, of course, but also lightly roasted coffee.
hedonism.co.uk