LA WEEKLY: MAY 2, 2023
Chitral Jayatilake didn't set out to become an ecotourism guru and nature photographer featured in some of the world's most prestigious media, but a combination of a zest for wildlife and the emergence of Sri Lanka, his home country, as a global mecca of biodiversity found him well-suited in the role.
Now as a tourism head at Cinnamon Hotels and Resorts, one of Sri Lanka's top hospitality companies, he regularly takes groups of travelers to the wilds of Sri Lanka to experience the country's beauty and stunning ecology. That's if he's not shooting stunning photos himself for publications like National Geographic, or helping BBC film their Planet Earth series.
Sri Lanka's place as a much lauded and growing wildlife tourism destination is well earned. While being a small island nation, its 25,300 square miles are filled with some of the planet's densest animal herds against some of its most beautiful backdrops.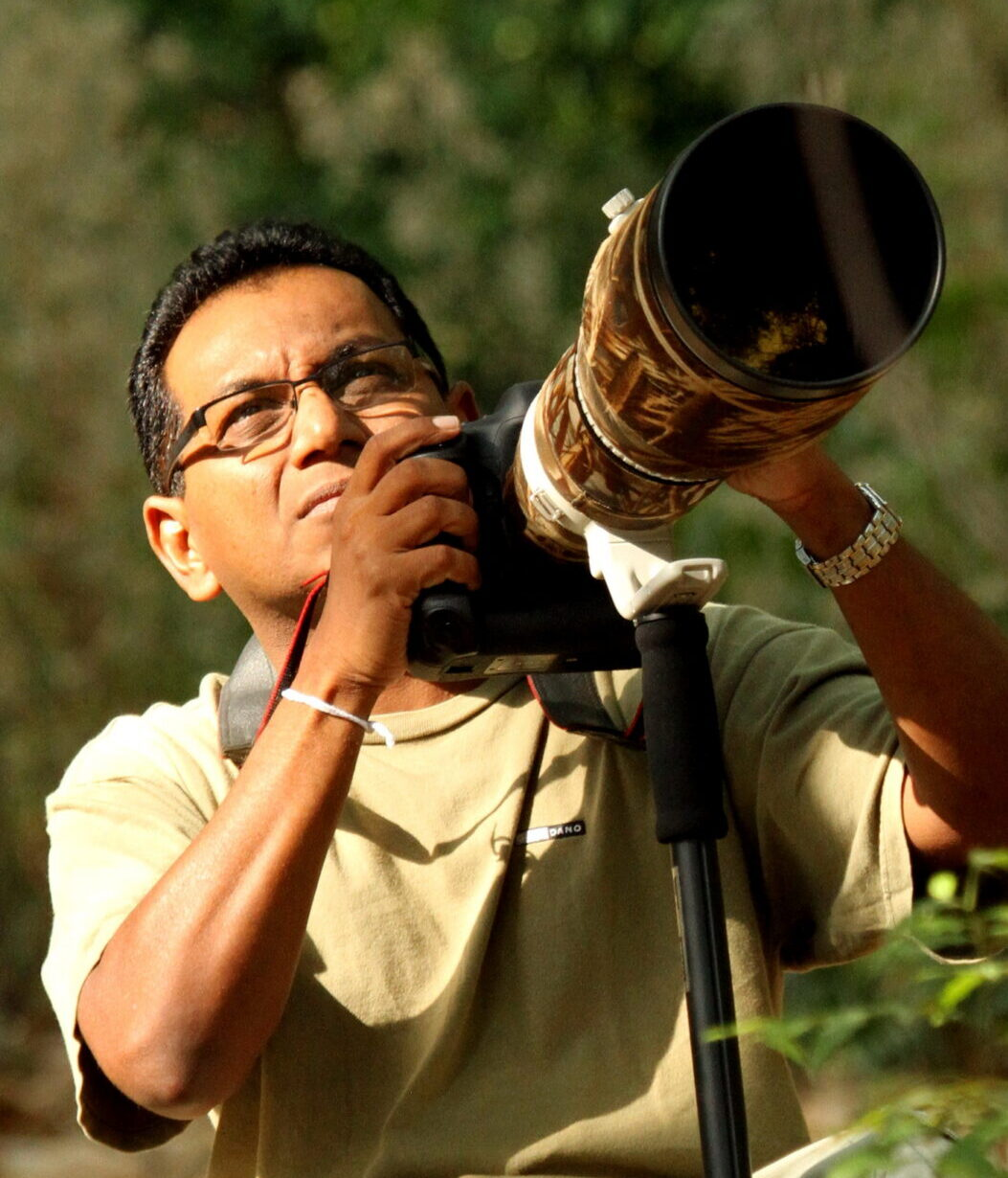 That's why publications across the globe have, in turn, recognized the country as a top tourism destination.
This year, Forbes listed the country as one of the "The 23 Best Places To Travel Around The World In 2023."
And UK's The Independent called it one of the best destinations to travel in 2023 noting its "lush natural beauty, diverse wildlife to see and a delightful independent hotel and tourism scene to explore." In 2022, CNN called Sri Lanka's capital Colombo one of their best destinations to visit.
Jayatilake shared with us a stunning overview of Sri Lanka's wildlife.
Sri Lanka is considered to have one of the most — if not the most — dense population of leopards in Asia. "Yala National Park is where leopards just do their thing, ignoring Jeeps watching them," says Jayatilake.
And the country is home to some 6,000 elephants in the wild, which nearly "defies logic of such a small nation" as the roaming giants need a lot of space, but the country's infrastructure allows it.
In 2006 Lonely Planet classified the Sri Lanka gathering of elephants in Minneriya National Park as the sixth greatest animal congregation in the world.
Jayatilake explains what causes this congregation — massive reservoirs built by ancient kings to trap rainwater creates land with fresh grass and water, which invites in elephants within 50 miles radius. "It's like an elephant supermarket." The gathering starts with 30-40 elephants in May and blooms to 200 elephants by August.
The island nation is also home to about 500 species of birds during the migratory season, and is a stunning destination for whale watching, with pods of both blue whales and sperm whales off its coast.
It was these whales that drew filming of BBC's Planet Earth II narrated by David Attenborough, Jayatilake tells us.
The beauty of the country has been shadowed in recent years by political struggles that have at times dominated headlines — civil strife in 2009 and an economic collapse in 2022.
But these episodes proved impermanent and didn't impact the quality of the tourism, even while they were happening. Now the country is ranked one of the safest as well.
In 2022, Germany's DerStandard called the capital Colombo the second safest cities for women to travel alone. And WorldPackers.com put the country on its list of safest countries to travel.
Jayatilake sums up the benefits of such a dense island with diverse ecology.
"It's a small island, very easy to get around. You're looking at a three to four hour drive from one part of the island to another — from arid jungle to 6,000 ft. above sea level," Jayatilake says.
"Sri Lanka is the perfect island safari."