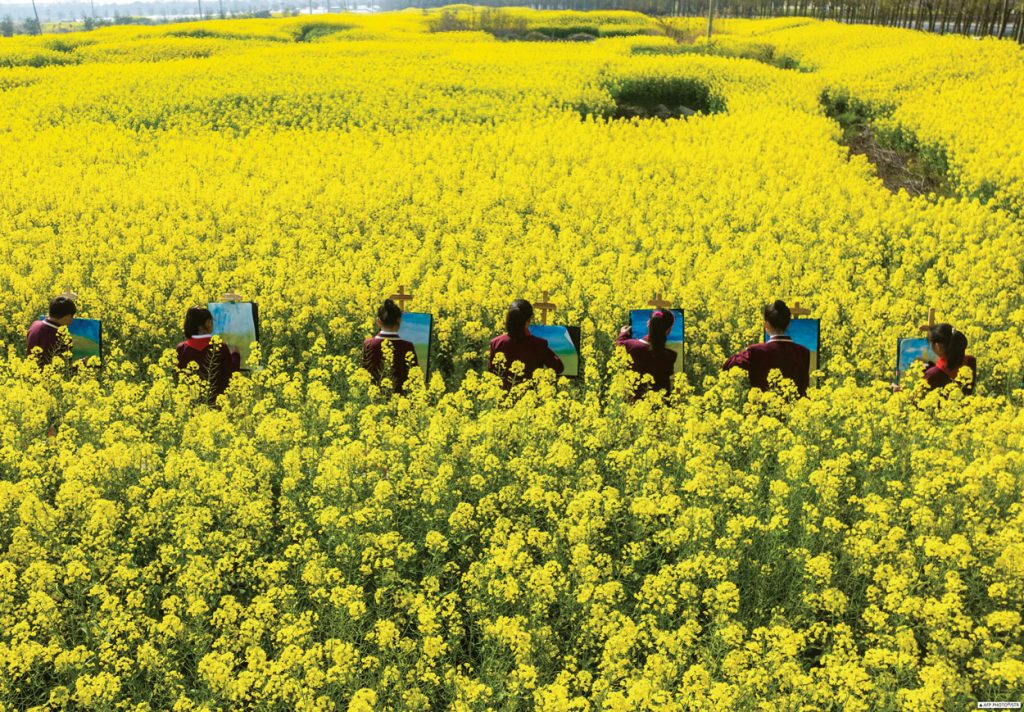 Students draw scenes of rapeseed fields among the blossoming flowers in Hai'an, Nantong –
a city in China's eastern Jiangsu Province. Rapeseed is the largest oilseed crop in China,
which welcomed spring in mid-March. The country exported over US$ 160,000 worth of the
crop in February to destinations such as Hong Kong, the US, Macau, North Korea and
Malaysia.