Space.com – Aug 7, 2023
SpaceX launched 22 more of its Starlink internet satellites tonight (Aug. 6) and landed the returning rocket on a ship at sea.
A Falcon 9 rocket topped with the Starlink spacecraft lifted off from Florida's Cape Canaveral Space Force Station tonight at 10:41 p.m. EDT (0241 GMT on Aug. 7). 
The Falcon 9's first stage came back to Earth as planned, landing about 8.5 minutes after liftoff on the SpaceX droneship A Shortfall of Gravitas, which was stationed in the Atlantic Ocean.
It was the fourth launch and landing for this particular booster, according to a SpaceX mission description.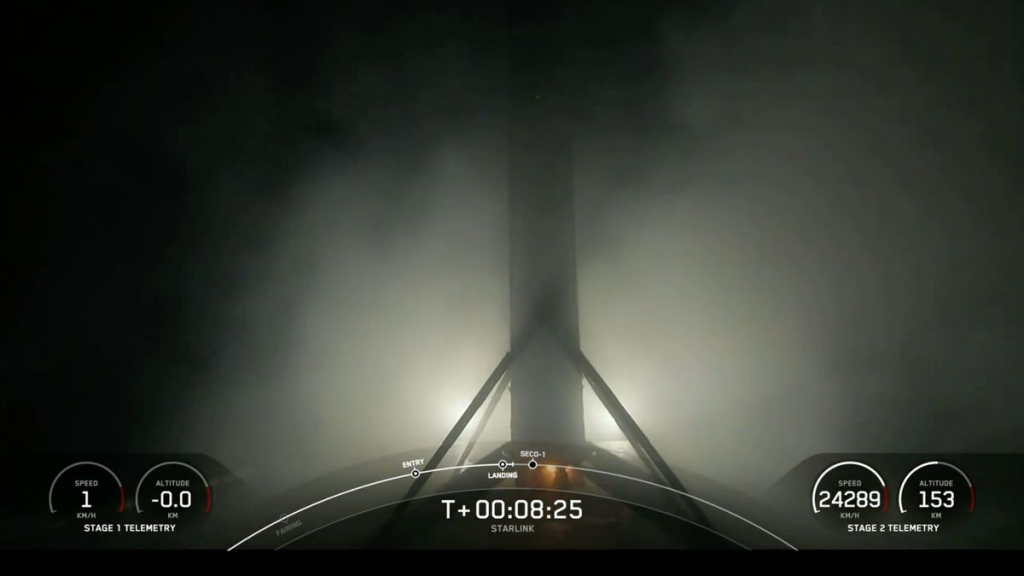 The Falcon 9's upper stage continued carrying the 22 Starlink satellites to low Earth orbit (LEO), where they will be deployed about 65 minutes after liftoff.
SpaceX has now launched about 4,900 Starlink spacecraft to date, according to satellite tracker and astrophysicist Jonathan McDowell. More than 4,500 of those satellites are currently functional.
SpaceX plans to loft many more Starlink craft to LEO over the coming weeks and months. The company has approval to deploy 12,000 satellites and has applied for permission to launch 30,000 more on top of that.