BBC – 23 June, 2023
Archaeologists in Mexico have discovered the remains of an ancient Maya city deep in the jungle of the Yucatán Peninsula.
Experts found several pyramid-like structures measuring more than 15m (50ft) in height.
Pottery unearthed at the site appears to indicate it was inhabited between 600 and 800 AD, a period known as Late Classic.
Archaeologists have named the site Ocomtún (Mayan for stone column).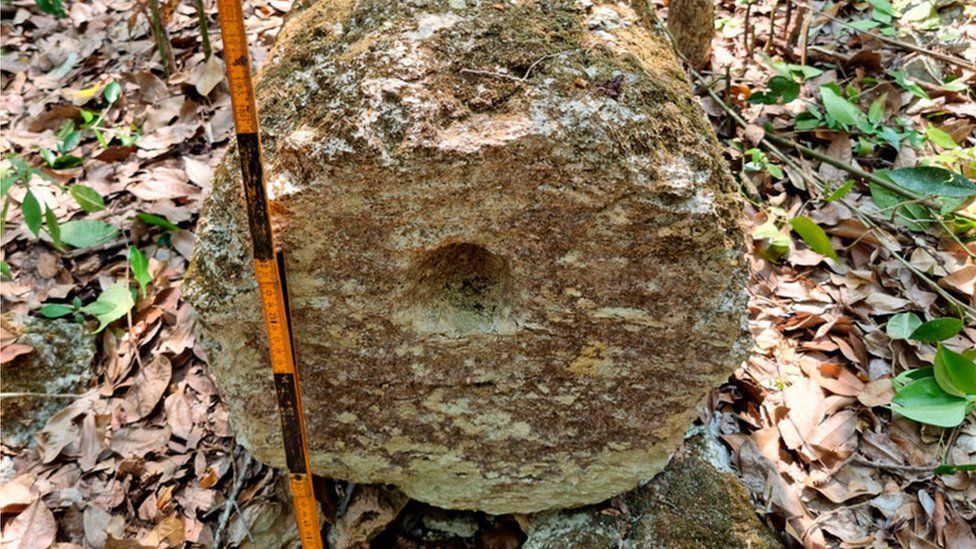 The Maya are considered to have been one of the great civilisations of the Western Hemisphere, renowned for their pyramid temples and great stone buildings in an area which is now southern Mexico, Guatemala and Belize.
These latest remains were found in an ecological reserve in the state of Campeche, an area so dense with vegetation that it has been little explored.
Mexico's National Institute for Anthropology and History (INAH) said that its discovery was the result of field work aimed at documenting the archaeology of the Central Maya Lowlands, an area spanning 3,000 sq km of uninhabited jungle.
INAH said that airborne laser scanning carried out by the University of Houston had helped the research team spot "numerous concentrations of pre-Hispanic structures".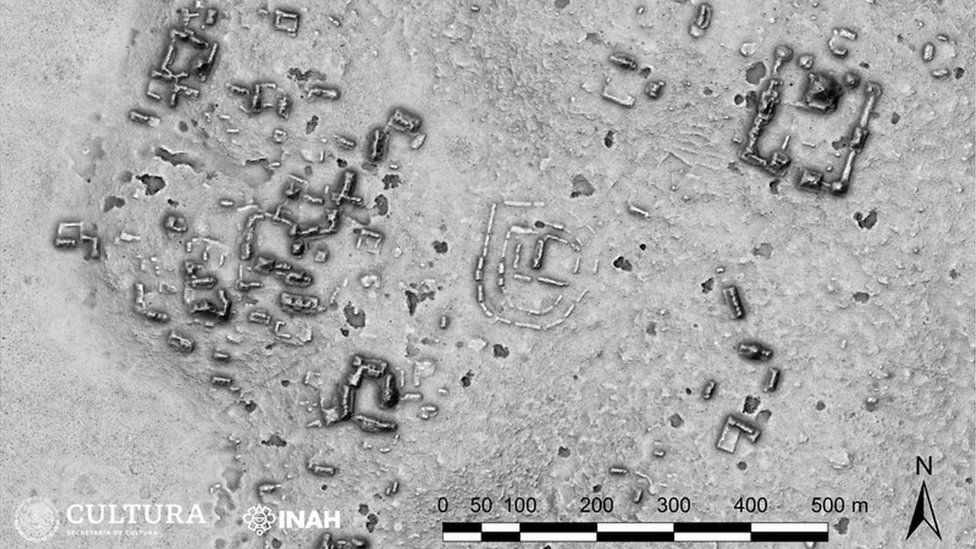 Ivan Sprajc, who led the team, said they had been most surprised by the discovery of an elevated terrain surrounded by wetlands.
On that elevated terrain, they found several large buildings, including a number of pyramid-shaped ones measuring more than 15m.
"The site would have served as an important regional centre," Mr Sprajc said in a statement released by INAH.
The cylindrical stone columns which prompted the researchers to name the site Ocomtún were probably entrances to rooms in the upper parts of the buildings, he added.
According to Mr Sprajc the site probably underwent considerable changes between 800 and 1000 AD before falling victim to the collapse of the Lowland Maya civilisation in the 10th Century.