The Guardian – 23 June, 2023
While Peru's archeology heritage began in the 20th century to attract millions of tourists to locations such as Machu Picchu and the Nazca Lines, the country's cuisine remained one of South America's best-kept secrets.
But in the last two decades, Peru's food – a product of its rich range of crops, ecosystems and a particular history – has become a global brand, with restaurants opening in cities from San Francisco to Sydney.
Now, after years of plaudits and prizes, Central restaurant in Lima has been voted the world's best, crowning the global conquest of Peruvian cuisine.
It is the first South American restaurant to win the title, and three other Lima restaurants were in the top 50, meaning the Peruvian capital took more slots than any other city.
Central's fine dining menu showcases Peru's unique spread of biodiversity by taking diners through "15 different Peruvian ecosystems, categorised by altitude – from 15 metres under the Pacific Ocean to 4,200 metres up in the Andes," according to World's 50 Best Restaurants.
"It's not about being number one, it's not about being the best, it's about what we do every single day. We love what we do," said the restaurant's co-founder and head chef, Virgilio Martínez, accepting the award in the Spanish city of Valencia last week.
His wife and Central's co-founder, Pía Léon, saw her solo project Kjolle reach the top 50 this year, making 28th place. The two other Lima eateries on the list were Maido, led by the award-winning Japanese-Peruvian chef Mitsuharu "Micha" Tsumura, at number six, and Mayta in 47th.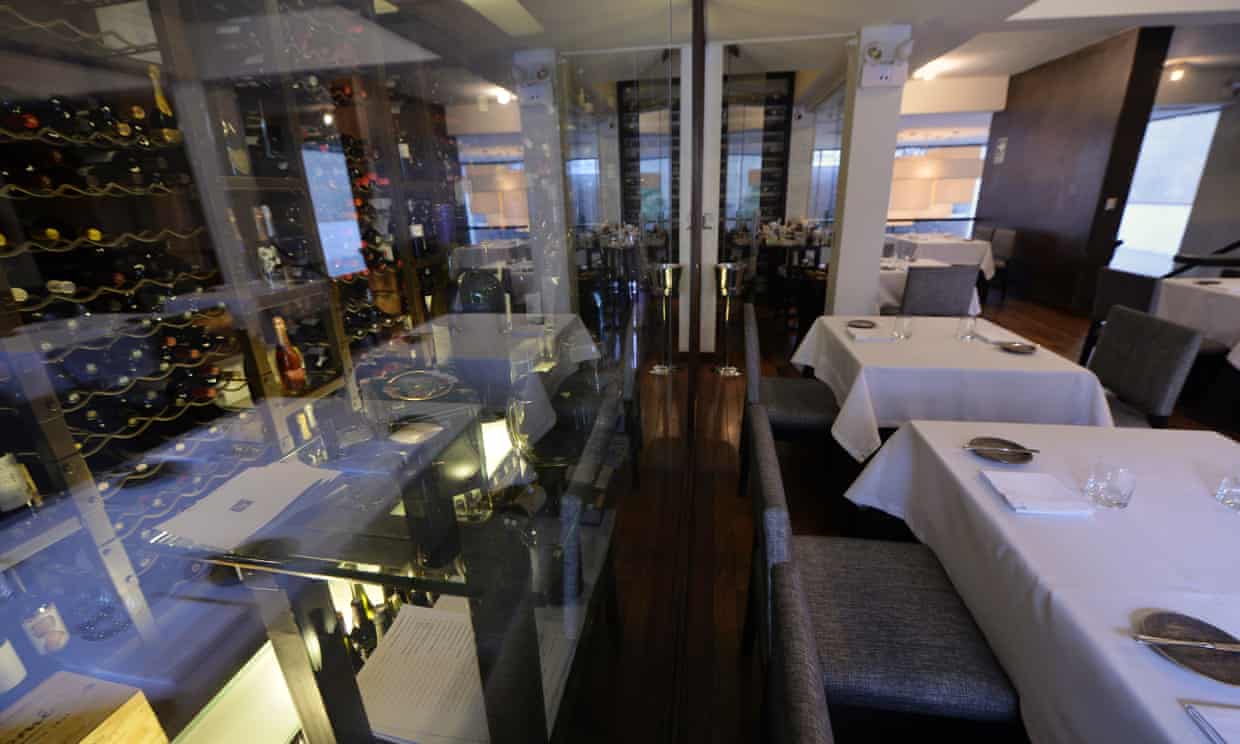 Fusion is key to Peru's cuisine. Over centuries, techniques brought by waves of incomers – from Spanish invaders to enslaved Africans to indentured Cantonese, as well as Italian, Japanese, and Arabic immigrants – built on a rich foundation of Indigenous food and crops. From the high altitudes of the Andes to the fish-rich Pacific and the Amazonian rainforest, all helped to create uniquely Peruvian cuisines including comida criolla, Japanese-Peruvian Nikkei, and Chifa, Chinese-Peruvian fare.
"That's the fun part of Peru, we don't reject other cultures," Tsumura told the Guardian in a recent interview. "We embrace them and we think how to make them much more tasty, or, I would say, we look at how we can apply those flavours, techniques and ingredients to our cuisine.
"That's what makes us free with Peruvian cuisine and inclusive – not just with food but with music, with art and with many other elements in society. You can see how many countries have built our culture in a very diverse way."
Born in Peru to a family with roots in Osaka, Tsumura trained as a sushi chef in Japan before returning to Lima and founding Maido with his own brand of Nikkei cuisine. "An explosion of flavours in your mouth" is how he sums up his restaurant's culinary experience. "We're always looking for very intense sensations."
Tsumura's flair and Martínez's honed precision rely on Peru's rich array of ingredients. First among them, the humble potato. Just a handful of Peru's 4,000-plus varieties of potato have fed the hungry everywhere from the Americas to Eurasia. Maize has grown in what is now Peru for six millennia; historians believe it was brought from Central America. The tomato, the basis for Italian cuisine, originated in the country's Andean valleys.
"I think all countries have something unique which is theirs," León said. "In our case, it's the confidence and security we have with our food."
One of very few female chefs in the new generation pushing Peru's gastronomic boom, Léon knew from a young age that creating in the kitchen was her future. Kjolle, which sits in the same airy building as Central in Lima's bohemian Barranco neighbourhood, is a "more intuitive concept which doesn't concentrate on the altitude, rather on the product, which allows us to be a little freer," she said.
Ignacio Medina, a Spanish-Peruvian food critic based in Lima, said the restaurants' recognition was crucial for Peru as it was facing tough regional competition in the food stakes from Mexico and Argentina. Even so, Peruvian restaurants have been a fixture in the top 50 list for close to a decade.
"Now Peruvian cuisine can become a world trend again," Medina said. "With this, it regains leadership and re-emerges as a reference point."
Tsumura believes the enthusiasm Peruvians share for their national cuisine is what unifies and defines them, in a country where gaping racial and class divisions were laid bare by deadly state repression of anti-government protests earlier this year.
"Peruvian cuisine has always been good, the only problem was actually that we didn't believe it. It's as simple as that," Tsumura said.