Hong Kong's home airline will operate three non-stop flights per week to and from Colombo from 2 February 2024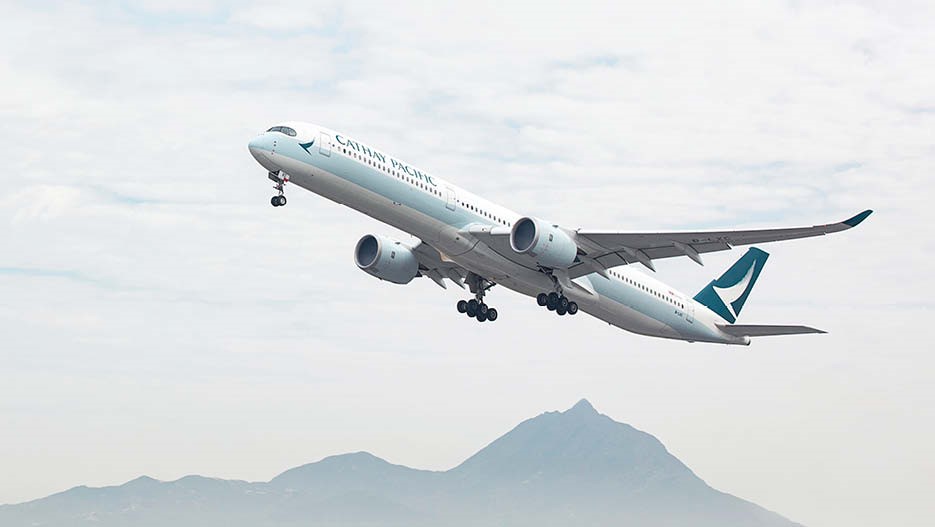 Cathay Pacific, the award-winning Hong Kong-based airline, has announced the resumption of flights to and from Colombo beginning 2 February 2024.
Day of the week
Flight
Departure
STD
Arrival
STA
Wednesday Friday
Sunday
CX610
Colombo
0045
Hong Kong
0840
Tuesday
Thursday        
Saturday
CX611
Hong Kong
2005
Colombo
2330
After a hiatus of four years, Cathay Pacific is set to soar Sri Lankan skies once again, serving valued local customers and continuing its commitment to connect people across the globe. Cathay Pacific is returning with its Airbus A330 aircraft offering three flights a week operating from Colombo, ensuring a comfortable and premium travel experience for all customers.
The aircraft is configured in a two-cabin-class layout with 293 seats, comprising 28 in Business class, and 265 in Economy.
The resumption marks the revival of a long-standing aviation partnership between Hong Kong and Sri Lanka. For both business and leisure travellers, the flights will serve as a gateway, offering exceptional connectivity via Hong Kong to the Chinese Mainland, North America, Northeast Asia, and the Southwest Pacific.
As Sri Lanka continues to welcome a growing number of leisure and business travellers, while recognising the diversity of Colombo's travellers, Cathay Pacific is gearing up to embark on a new chapter of connectivity, convenience, and customer satisfaction.
Anand Yedery, Regional Head of Customer Travel and Lifestyle, South Asia, Middle East and Africa said: "This is an important occasion as we announce the relaunch of flights from Colombo. Cathay Pacific's return not only signifies our commitment to our customers, but also showcases the vital role Sri Lanka plays in our network.
"In the past few years, we have invested in our product and inflight experience, including the dining menu, entertainment and more. We are excited to have our customers experience these service enhancements, convenient connections to key destinations worldwide such as Melbourne and Toronto, and our intermodal air-to-sea ferry options for travel into the Greater Bay Area. We look forward to welcoming Sri Lankan travellers aboard our flights and delivering a journey that exceeds their expectations."
In addition to passenger services, Cathay continues to play a significant role in the economy by supporting local industries and connecting them to the world through its air cargo services. Cathay Cargo's expertise ensures vital goods reach their destinations swiftly and securely, re-enforcing its brand ethos – "We Know How".
Customers can book their tickets on the Cathay Pacific website or through the airline's travel partners. Additionally, for travel before February, they can choose to fly with our interline partners via Bengaluru, India and onwards to their preferred destination.
---
Media Enquiries
Ngage – STRATEGIC ALLIANCE (PVT.) LTD
Krishani Hewavisenti, Head of PR & Consulting
Email: krishani@ngage.lk
Cathay Pacific
Tehzeeb Behbahany
PR & Social Media Manager – South Asia, Middle East, and Africa
Email: press.samea@cathaypacific.com
About Cathay Pacific
Cathay Pacific is the home airline of Hong Kong with more than seven decades of history, and is a founding member of the one world global alliance. The Cathay Group also comprises low-cost airline HK Express and express all-cargo carrier Air Hong Kong, connecting people and cargo around the world. Cathay Pacific is a member of the Swire Group and is listed on the Hong Kong Stock Exchange (HKSE). For more information, please visit www.cathaypacific.com