A global leader in protective handwear
Imprinting consistent quality and tireless product innovation into its DNA has catapulted Dipped Products (DPL) to being a global leader in protective handwear, serving more than 70 markets worldwide. With a strong foothold in the natural and synthetic latex-based household and industrial gloves sector, the company lays claim to an impressive 12 percent share of the world market.
DPL operates five manufacturing facilities in Sri Lanka and one in Thailand, serving an international clientele through its Sri Lankan headquarters, and wholly owned marketing subsidiaries in Italy, France and Poland.
As part of its ongoing commitment to enhancing customer service and satisfaction, DPL recently inaugurated a marketing office in the Middle East. This strategic move enables the company to strengthen its presence in the Middle Eastern and African markets, and provide improved support and solutions to customers in the region.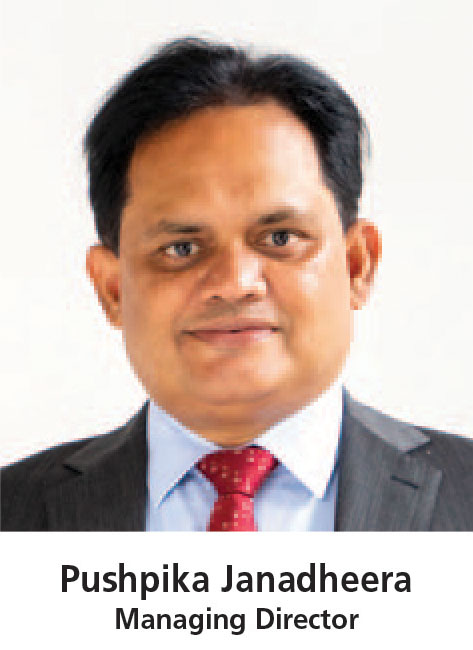 In the highly competitive landscape of the global safety gloves sector, DPL holds a distinct advantage by leveraging its in-house technical expertise in hand protection solutions and state-of-the-art R&D facilities.
DPL remains committed to ongoing value addition, continuously striving for innovation. The company provides customised sustainable hand protection solutions to meet the needs of longstanding globally reputed brands, catering to the household, industrial and medical markets.
In March, DPL marked a truly momentous occasion as it unveiled its revolutionary sports glove complex, marking a significant milestone in its history. The company's relentless pursuit of excellence and commitment to sustainable practices is evident as it strives to obtain LEED Platinum certification for this remarkable facility.
This bold move to expand its product portfolio into the sports gloves market exemplifies DPL's forward-thinking growth strategy, empowering its team to meet the diverse needs of its global customer base.
Pushpika Janadheera, the Managing Director of DPL says: "The inauguration of our new manufacturing facility for precision sports gloves reflects the ambition and spirit of innovation that drives us to expand our footprint across more hand protection segments while delivering consistent quality. We take immense pride in being recognised as a sustainable and premier hand protection solutions provider in the world."
Sustainability is deeply rooted in the company's values. Relying primarily on agricultural input materials, DPL is aware of its duty of responsible consumption, given its valuable relationships across latex supply chains, and plays a vital role in propagating good environmental and social practices.
The company optimises natural resources in its processes while minimising adverse impacts on the environment to drive sustainable innovation across the product life cycle.
As part of its social governance, the company focusses on uplifting farmers to enhance technical know-how and rubber yields by sharing technical information, nurturing rubber tree nurseries, distributing fertiliser and supporting the education of their children.
Fulfilling the company's long-term sustainability aspirations, DPL Pulse is being launched as the environmental, social and governance (ESG) road map for the company with targets aligned to the United Nations' Sustainable Development Goals (SDGs).
Furthermore, DPL's team of over 3,000 employees, engaged in both local and overseas operations, drive its strategic agenda, powering its growth, innovation and sustainability aspirations. The company also unveiled its corporate purpose during the year – 'Protecting You Always' – which articulates its ultimate goal.
DPL is a part of Hayleys, currently ranked Sri Lanka's number one corporate, and one of the nation's most respected, diversified and socioeconomically impactful businesses, which leads in key sectors.
Accounting for US$ 651 million of the country's foreign earnings, Hayleys is a champion of sustainable innovation and represents one of Sri Lanka's most prominent success stories.
– Compiled by Yamini Sequeira
---
Telephone 2683964 I Email marketing@dplgroup.com I Website www.dplgroup.com