A TASTE OF SRI LANKA
Cultural celebrations across the seas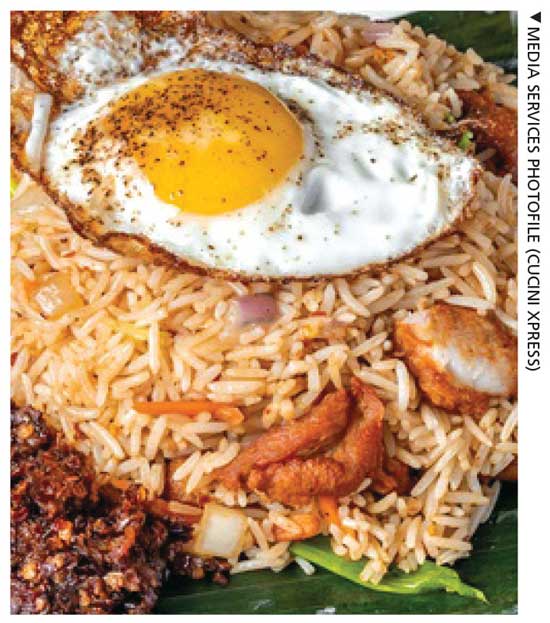 CUCINI XPRESS
Whitby and Toronto
Siblings San and Mirna – who are passionate about food – founded their first take-out restaurant in 2020; it is now a local favourite serving authentic Sri Lankan food along with fusion dishes in Ontario's Whitby.
San has worked in the restaurant sector for 20 years while his younger sister Mirna has a lifelong passion for cooking. She enjoys trying new foods and creating her own recipes.
In addition, the restaurant has cloud kitchens that operate for delivery and pick up through its commissary. The siblings highlight the Cucini Foods brands, all of which serve Halal meat.
Growing up in Sri Lanka, the siblings' favourite childhood memories revolved around their mother and the moments they spent cooking in their kitchen. For San and Mirna, there was nothing like cooking as a family and creating memories to treasure.
It was during the COVID-19 pandemic that the siblings began experimenting in their kitchens again. Within a year of launching Cucini Catering, they opened their first brick and mortar location – Cucini Xpress in Whitby.
What's more, their second location in the heart of downtown Toronto was launched recently. Its top sellers include lamprais, seafood fusion lamprais, kochai kadai chicken biriyani and nasi goreng. So yes, the new outlet offers an experience of authentic Sri Lankan food with amazing flavours and spices. Cucini Xpress serves home-style dishes and offers weekly specials to highlight Sri Lanka's multiculturalism.

---
THUSHANIS RESTAURANT & CAFE
Dubai
Thushanis Restaurant & Cafe in Dubai is an amalgamation of two fiercely passionate women, Thushara and Ruwani, along with the goodness of affordable home cooked Sri Lankan food.
The organisation opened its doors in May 2015 with an interest in preparing food for their customers' needs. Thushara and Ruwani strive to maintain and preserve the authenticity of their Sri Lankan heritage cuisine, which has been hailed by customers as making them feel 'just like being at home.'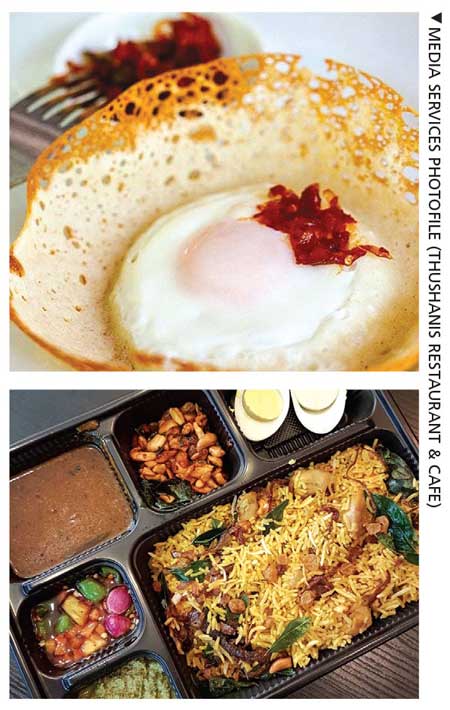 As Thushanis Restaurant & Cafe caters to a multicultural society, it looks to be competitive in its pricing as the restaurant stands high on the list of Sri Lankan restaurants in Dubai, taking customers on a culinary journey of Sri Lanka.
Moreover, Thushanis was ranked among Dubai's Top 10 Hidden Gems in 2020 – a list curated through a partnership between the Department of Tourism and Commerce Marketing (DTCM) and Zomato.
The Top Hidden Gems is a key Dubai Food Festival feature, which celebrates eateries that venture off the beaten track, and offer unique dishes and an inimitable atmosphere that makes them stand out from the culinary crowd.
Lamprais, nasi goreng, rice and curry wrapped in a banana leaf, hot butter cuttlefish, crab curry and wattalapam are among the restaurant's bestsellers. Moreover, Thushanis specialises in live catering for parties, sports events and special occasions.
---
ARALIYA
Melbourne
Araliya was re-established in February last year by the Sri Lanka-born couple Sam and Dee Wedande. Moving to Melbourne in 1981, they established the original Araliya in 1985 in Hawthorn to offers contemporary Sri Lankan inspired cuisine.
While Dee manages the front of the house, Sam is the executive chef of the kitchen. He creates his own recipes and refines his country's cuisine.
Araliya serves contemporary dishes curated from high quality Sri Lankan ingredients, complemented by the island's popular spices such as coriander, cumin, fennel, cardamom, cinnamon and cloves.
The restaurant's fragrant rice and lentil pancakes, zingy vegetable dishes and pungent meaty curries have won over many customers. Araliya is credited with being the first Sri Lankan restaurant to be awarded an Australian Good Food Guide Chef Hat Award.
On a Nine Radio podcast, the restaurant's black pork curry has been highlighted and Araliya is described as the "love affair with Sri Lankan food."
The podcaster reviewed the dish as "a rich, tender, mouth-watering piece of scotch seasoned with dark roasted spices and pepper" while the tamarind was described as a "starring ingredient, adding a sour but almost sweetly fruity taste."
And the podcast commented on Araliya's wine list as being "thoughtfully curated with selections ranging from France and Italy, to a multitude of locally produced options."
Araliya is loved by many patrons for its exceptional food and high quality service. Sam and Dee have done and continue to do an enviable job of sharing the delights of Sri Lankan cuisine down under.
---
CUCINI XPRESS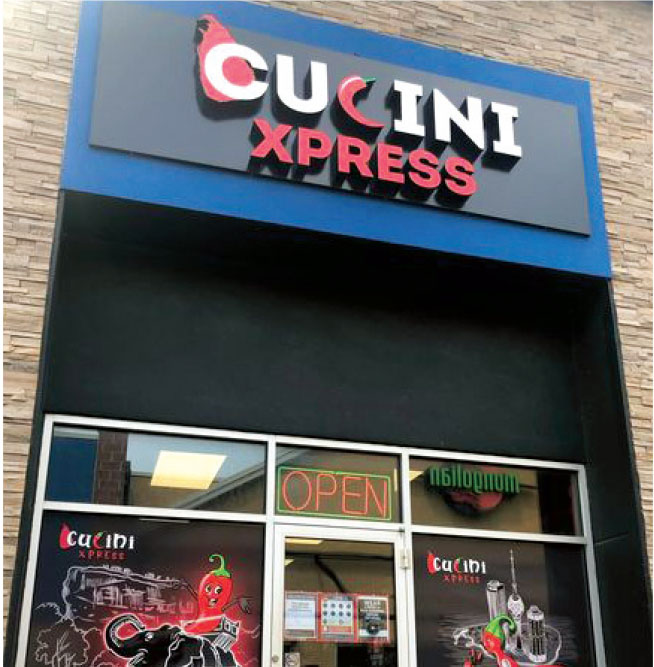 Address
372 Yonge Street, Toronto
ON M5G 2K9, Canada
Telephone
416 8271815
Email
cucinixpress@gmail.com
Website
www.cucinixpress.com
Social media
www.instagram.com/cucinixpress
www.facebook.com/CuciniXpress
THUSHANIS RESTAURANT & CAFE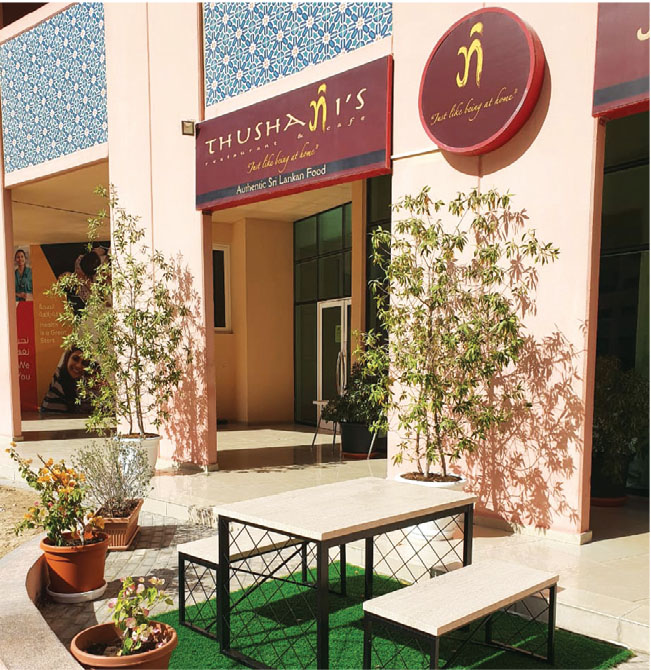 Address
Shop #7, Building #6, Zen #3, Street 1
Discovery Gardens, Dubai
United Arab Emirates
Telephone
4 4539996, 56 3077099
Email
thushanisdxb@gmail.com
Website
www.thushanis.com
Social media
www.facebook.com/Thushanis
www.instagram.com/thushanis_dubai
ARALIYA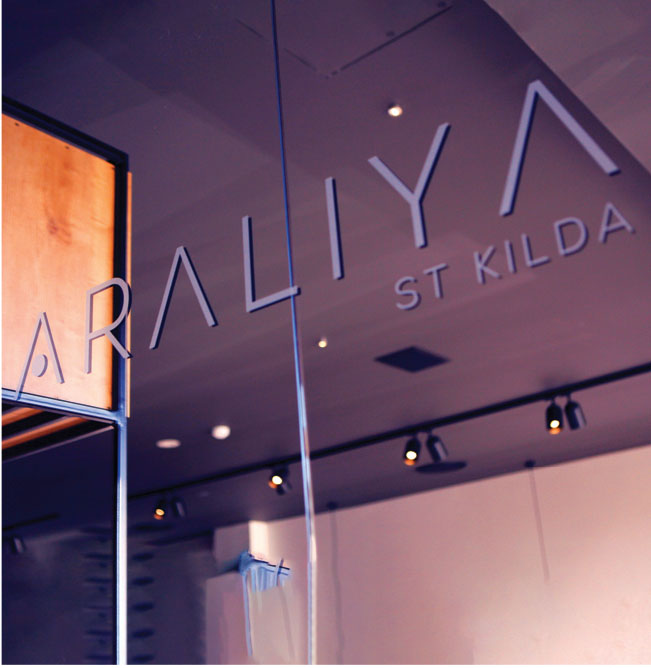 Address
118 High Street, Kew
Victoria 3101, Australia
Telephone
3 90786757, 403 533951
Email
contactus@araliya.com.au
Website
www.araliya.com.au
Social media
www.instagram.com/araliyakew
www.facebook.com/araliyakew