A TASTE OF SRI LANKA
Cultural celebrations across the seas
THUSHANIS RESTAURANT & CAFE
Dubai
Thushanis Restaurant & Cafe in Dubai is an amalgamation of two fiercely passionate women, Thushara and Ruwani, along with the goodness of affordable home cooked Sri Lankan food.
The organisation opened its doors in May 2015 with an interest in preparing food for their customers' needs. Thushara and Ruwani strive to maintain and preserve the authenticity of their Sri Lankan heritage cuisine, which has been hailed by customers as making them feel 'just like being at home.'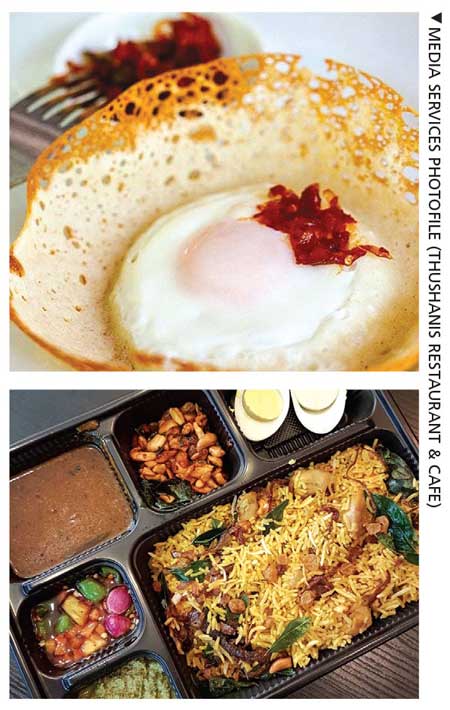 As Thushanis Restaurant & Cafe caters to a multicultural society, it looks to be competitive in its pricing as the restaurant stands high on the list of Sri Lankan restaurants in Dubai, taking customers on a culinary journey of Sri Lanka.
Moreover, Thushanis was ranked among Dubai's Top 10 Hidden Gems in 2020 – a list curated through a partnership between the Department of Tourism and Commerce Marketing (DTCM) and Zomato.
The Top Hidden Gems is a key Dubai Food Festival feature, which celebrates eateries that venture off the beaten track, and offer unique dishes and an inimitable atmosphere that makes them stand out from the culinary crowd.
Lamprais, nasi goreng, rice and curry wrapped in a banana leaf, hot butter cuttlefish, crab curry and wattalapam are among the restaurant's bestsellers. Moreover, Thushanis specialises in live catering for parties, sports events and special occasions.