A TASTE OF SRI LANKA
Cultural celebrations across the seas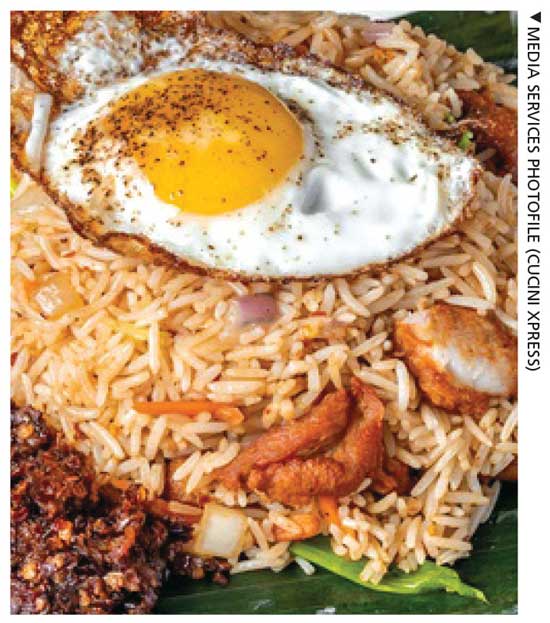 CUCINI XPRESS
Whitby and Toronto
Siblings San and Mirna – who are passionate about food – founded their first take-out restaurant in 2020; it is now a local favourite serving authentic Sri Lankan food along with fusion dishes in Ontario's Whitby.
San has worked in the restaurant sector for 20 years while his younger sister Mirna has a lifelong passion for cooking. She enjoys trying new foods and creating her own recipes.
In addition, the restaurant has cloud kitchens that operate for delivery and pick up through its commissary. The siblings highlight the Cucini Foods brands, all of which serve Halal meat.
Growing up in Sri Lanka, the siblings' favourite childhood memories revolved around their mother and the moments they spent cooking in their kitchen. For San and Mirna, there was nothing like cooking as a family and creating memories to treasure.
It was during the COVID-19 pandemic that the siblings began experimenting in their kitchens again. Within a year of launching Cucini Catering, they opened their first brick and mortar location – Cucini Xpress in Whitby.
What's more, their second location in the heart of downtown Toronto was launched recently. Its top sellers include lamprais, seafood fusion lamprais, kochai kadai chicken biriyani and nasi goreng. So yes, the new outlet offers an experience of authentic Sri Lankan food with amazing flavours and spices. Cucini Xpress serves home-style dishes and offers weekly specials to highlight Sri Lanka's multiculturalism.