A TASTE OF SRI LANKA
Cultural celebrations across the seas
ARALIYA
Melbourne
Araliya was re-established in February last year by the Sri Lanka-born couple Sam and Dee Wedande. Moving to Melbourne in 1981, they established the original Araliya in 1985 in Hawthorn to offers contemporary Sri Lankan inspired cuisine.
While Dee manages the front of the house, Sam is the executive chef of the kitchen. He creates his own recipes and refines his country's cuisine.
Araliya serves contemporary dishes curated from high quality Sri Lankan ingredients, complemented by the island's popular spices such as coriander, cumin, fennel, cardamom, cinnamon and cloves.
The restaurant's fragrant rice and lentil pancakes, zingy vegetable dishes and pungent meaty curries have won over many customers. Araliya is credited with being the first Sri Lankan restaurant to be awarded an Australian Good Food Guide Chef Hat Award.
On a Nine Radio podcast, the restaurant's black pork curry has been highlighted and Araliya is described as the "love affair with Sri Lankan food."
The podcaster reviewed the dish as "a rich, tender, mouth-watering piece of scotch seasoned with dark roasted spices and pepper" while the tamarind was described as a "starring ingredient, adding a sour but almost sweetly fruity taste."
And the podcast commented on Araliya's wine list as being "thoughtfully curated with selections ranging from France and Italy, to a multitude of locally produced options."
Araliya is loved by many patrons for its exceptional food and high quality service. Sam and Dee have done and continue to do an enviable job of sharing the delights of Sri Lankan cuisine down under.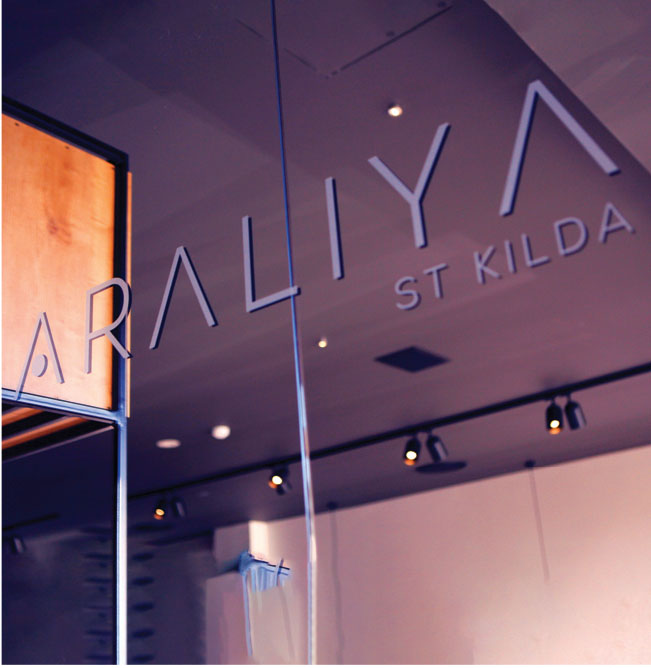 ARALIYA
Address
118 High Street, Kew
Victoria 3101, Australia
Telephone
3 90786757, 403 533951
Email
contactus@araliya.com.au
Website
www.araliya.com.au
Social media
www.instagram.com/araliyakew
www.facebook.com/araliyakew