HAYCARB
A half-century of quality and sustainability
In a world where sustainable business is the need of the hour, a flagship Sri Lankan listed company – Haycarb – has established a global presence in manufacturing high value coconut shell activated carbon for numerous applications.
Having proven its credentials as a manufacturer of value-added carbon across a spectrum of applications to cater to diverse global customers, Haycarb's products are reputed the world over as an industry benchmark for superior performance parameters and quality.
Operating within the brand values of technical excellence, innovativeness, customer centricity and a sustainable mindset has led Haycarb to garner an impressive 16 percent share of the global coconut shell-based activated carbon market.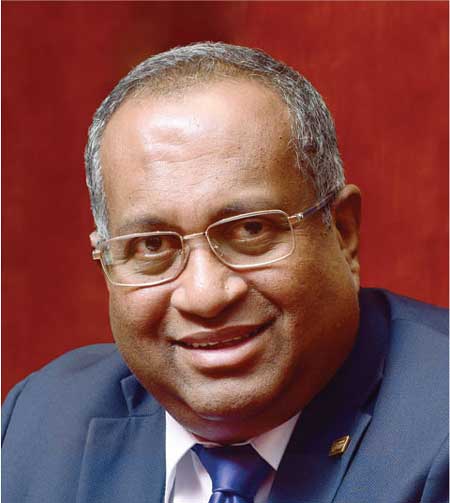 Proudly celebrating its 50th anniversary this year, Haycarb is a front-runner among the subsidiaries of Hayleys, one of Sri Lanka's most diversified and multinational conglomerates, which claims a share of over four percent of Sri Lanka's total exports.
Recognising the economic potential of this sector back in 1973, Haycarb ventured into manufacturing coconut shell-based activated carbon using locally sourced coconut shell charcoal. Activated carbon is a valuable material used in critical applications globally – such as air and water purification, gold extraction, food and beverages, pharmaceuticals and energy storage applications – keeping it in high demand around the world.
Today, Haycarb has an annual production capacity of 55,000 metric tons with six manufacturing locations in Sri Lanka, Thailand and Indonesia. The company is positioned at the forefront of infusing valuable foreign exchange into the economy, a critical need at the present time, as it exports 99 percent of its output.
Haycarb serves an international clientele through its headquarters in Sri Lanka, and fully owned marketing subsidiaries Eurocarb Products UK, Haycarb Holdings Australia and Haycarb USA, together with a dedicated network of longstanding distributors who reach every corner of the globe.
Additionally, its environmental engineering business spearheaded by Puritas has a significant presence in Sri Lanka and the Maldives, providing raw water and wastewater treatment systems.
As a company of global stature, Haycarb possesses homegrown proprietary technologies, unique processes and engineering solutions aligned with internationally accredited quality assurance systems and certifications, and works to manufacture industry benchmark products of the highest technical standards and consistent quality.
The company's product innovation is driven by world-class technical, R&D and engineering teams, which have contributed to positioning Haycarb as a trusted brand in the standard and value-added activated carbon market segments.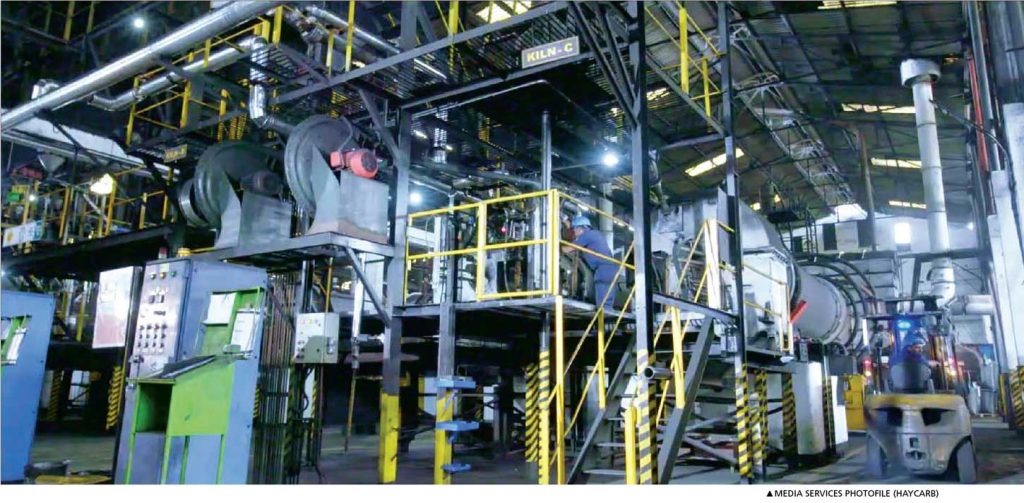 Haycarb's Managing Director Rajitha Kariyawasan says: "We are proud to mark Haycarb's 50th anniversary under the banner of 'Driving Value, Changing Lives' of key stakeholders, and make Sri Lanka proud by being one of the nation's flagship export companies high in local value addition that has earned plaudits for technical excellence and product innovation."
"More importantly, our sustainable mindset and triple bottom line philosophy together with the greening we have achieved along the value chain demonstrates how companies can earn profits while making sustainability a priority," he adds.
As a responsible corporate citizen committed to ESG (environmental, social and governance) principles, Haycarb is transforming the supply chain of its main raw material – the traditional pit charcoaling process – into green charcoaling through process innovation.
'Recogen' is a backward integration of the process that converts coconut shells to charcoal under controlled conditions and generates electricity from the combustion of waste gases released through a steam turbine route. The electricity generated is supplied to the national grid and this process – which has been patented by Haycarb – is carbon neutral and has earned carbon credits under the Kyoto Protocol.
Through its Haritha Angara initiative, Haycarb has provided financial and technical assistance to over 240 small-scale charcoal suppliers to construct more than 400 environmentally-friendly charcoaling pits in 18 districts across Sri Lanka. In Thailand, the company has invested in a centralised vertical charcoaling kiln system that provides close to 40 percent of those factories' raw material requirements.
"Our sustainable mindset ad triple bottom line philosophy… demonstrates how companies can earn profits while making sustainability a priority"
Committed to social betterment, Haycarb together with Puritas continues the Puritas Sath Diyawara initiative to provide safe drinking water daily to villages at risk of chronic kidney disease in the Central and North-Central Provinces, touching the lives of over 43,000 people in the region.
Haycarb also launched Sisu Divi Pahana – a flagship CSR initiative – to mark its 50th anniversary this year. It is set to provide midday meals to 700 students from January to December.
The company is also undertaking the renovation of the plastic surgery day procedure unit and Ward No. 4 of the National Hospital of Sri Lanka, and the cancer treatment unit of the Teaching Hospital Karapitiya in Galle.
Puritas continues the Behold the Turtle initiative launched in 2020, maintaining a year-round turtle hatchery to save endangered turtle species in Kumana National Park with the Department of Wildlife Conservation.
Striving to make a significant impact in both environmental and social sustainability, Haycarb is set to continue its journey at the forefront of the global coconut shell activated carbon sector while further consolidating its position as a flagship contributor to Sri Lanka's value-added export sector.
– Compiled by Yamini Sequeira
Telephone 2627448 I Email sales@haycarb.com I Website www.haycarb.com