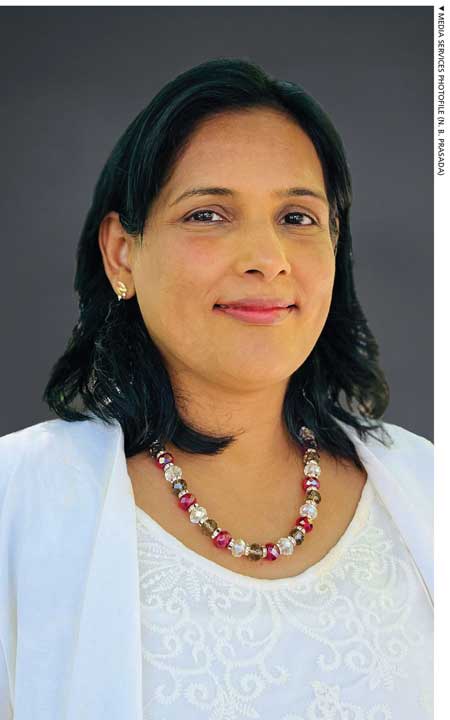 Nilmini Fernando
International collaboration
Q: As the President of the inaugural Executive Committee of CA Sri Lanka Canada Chapter (CASLCC), what is your role? And what does this milestone mean to you both personally and professionally?
A: Being elected president and witnessing the inauguration of the chapter has filled me with pride. It signifies a remarkable milestone for the Institute of Chartered Accountants of Sri Lanka (CA Sri Lanka) as the first chapter established in North America and the seventh overseas.
It's been a pleasure to work with the chapter's Executive Committee and CA Sri Lanka's Chapter Establishment and Engagement Committee. Their continuous dedication and commitment were remarkable in achieving this milestone.
Professionally, this achievement highlights the importance of international collaboration and showcases CA Sri Lanka's expertise in the global accountancy community. It has enabled me to contribute to the growth and success of our professional community in Canada while strengthening CA Sri Lanka's global presence.
As president, my role is multifaceted. I've had the privilege of leading and coordinating initiatives such as drafting the constitution, forming the executive committee, re­gistering CASLCC as an NGO in Canada, and facilitating collaboration between CA Sri Lanka and the Chartered Professional Accountants of Canada (CPA Canada) to draft an MOU, providing the former's members with an easier pathway to obtain CPA Canada membership.
Q: How would you describe bilateral relations between Canada and Sri Lanka – and what are the main areas of cooperation and collaboration that Sri Lanka needs to act upon?
A: Bilateral relations between the two nations are rooted in their shared participation in the Commonwealth and ­multilateral forums, as well as Canada's longstanding development assistance programme.
Canada encourages Sri Lanka to implement political and economic reforms that prioritise the wellbeing of its people, and protect democracy, human rights and the rule of law.
Moving forward, Sri Lanka should focus on areas of cooperation such as implementing political reforms, fostering economic collaboration and working together on human rights issues.
Q: Are there any specific areas or sectors that you believe have potential for further collaboration and growth between the two countries?
A: Canadian companies can explore lucrative business opportunities in sectors such as agriculture and agri-food, education and transportation infrastructure.
Additionally, niche opportunities exist in 'cleantech,' ICT and life sciences. There is a growing demand in Sri Lanka for high quality Canadian higher education.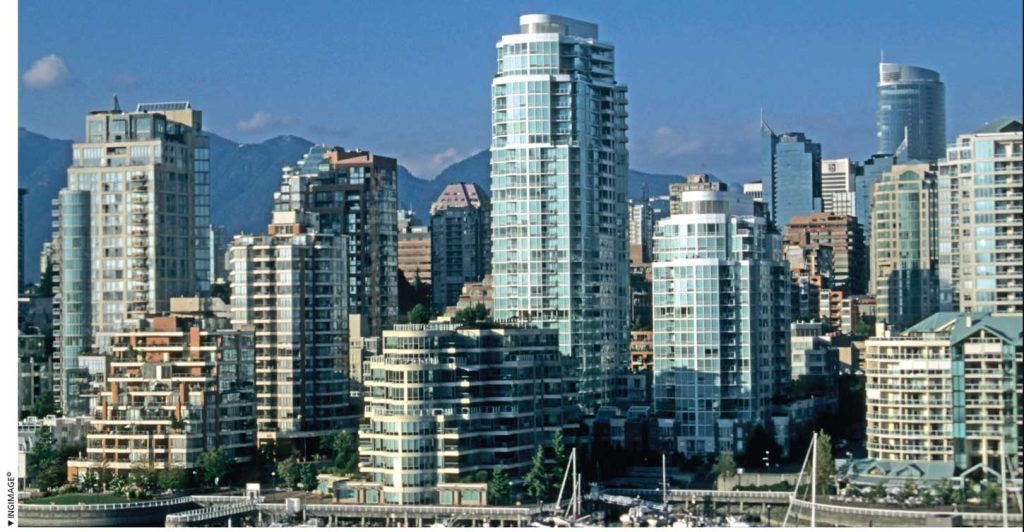 Q: How can Sri Lanka strengthen and diversify trade relations with developed nations?
A: By prioritising the export of locally produced goods and services, Sri Lanka can enhance its revenue streams and reduce the country's reliance on imports.
Additionally, the government should explore viable avenues to attract foreign direct investments (FDIs) and foster partnerships with developed nations, thereby encouraging technology transfers, knowledge sharing and market access.
Furthermore, Sri Lanka should invest in infrastructure development, streamline regulatory processes and improve the ease of doing business to create an attractive environment for international trade.
Q: Gender diversity and inclusion are important topics in the realm of leadership. How important is it to inspire and mentor the next generation of female leaders in the professions?
A: Inspiring and mentoring the next generation of female leaders in any profession is of utmost importance.
As senior leaders, it's our responsibility to actively support and guide women in the workforce, assisting in their professional development, fostering their confidence and offering guidance to navigate the challenges they may face as they progress in their careers.
"The government should explore avenues to attract foreign direct investments (FDIs) and foster partnerships with developed nations"
Q: As a Sri Lankan based in Canada, how would you describe your connection with your land of birth?
A: My connection with Sri Lanka remains strong and deeply rooted. It's important for me to give back to society and contribute to the betterment of the Sri Lankan community.
Through my involvement in CASLCC, I engage in CSR projects aimed at uplifting the Sri Lankan community in Canada. Additionally, I contribute to CSR initiatives initiated by CA Sri Lanka.
Q: And finally, how are Sri Lankans in Canada perceived? And likewise, how is Sri Lanka perceived by Canadians?
A: The Sri Lankan community has thrived in Canada with many individuals leading successful lives and making significant contributions in various fields. Sri Lankans are recognised for their hard work, cultural richness and positive impact on the multicultural fabric of Canada.
In turn, Canada's perception of Sri Lanka is shaped by a commitment to democratic principles, human rights and the rule of law. Canada continues to stand with Sri Lanka, offering assistance and maintaining a commitment to fostering positive change.
FACT FILE
FAMILY
Father – Kapila Somaratne
Mother – Somawathie Perera
Husband – Prasada Punyadeva
Brother – Ajantha Somaratne
Sister – Shiromi Somaratne
SCHOOLING
St. John's Girls School Panadura
Panadura Balika Maha Vidyalaya
QUALIFICATIONS
Fellow member of the Institute of Chartered Accountants of Sri Lanka
(CA Sri Lanka)
MBA (University Canada West)
BSc in applied accounting (CA Sri Lanka)
PRESENT OCCUPATION
Finance Manager
COUNTRY OF RESIDENCE
Canada
CITY OF RESIDENCE
Vancouver
CV IN A NUTSHELL
Nilmini Fernando serves as the Finance Manager of NE Seal Industrial Products in Vancouver. Prior to her departure from Sri Lanka, she was the Head of Finance of Mansel, Finance Manager of Agxa and an accountant at Tudawe Trading.
She completed her articles in chartered accountancy at KPMG and worked in different positions over nine years – including audit trainee, audit senior, project manager, internal audit manager and assistant manager in business process outsourcing.
Presently, Fernando is the President of CA Sri Lanka Canada Chapter. She is also a member of Crystal Clear Speakers Toastmasters Club in Coquitlam.
Fernando is an alumnus of Panadura Balika Maha Vidyalaya, KPMG and University Canada West (UCW), and a fellow member of the Institute of Chartered Accountants of Sri Lanka (CA Sri Lanka).