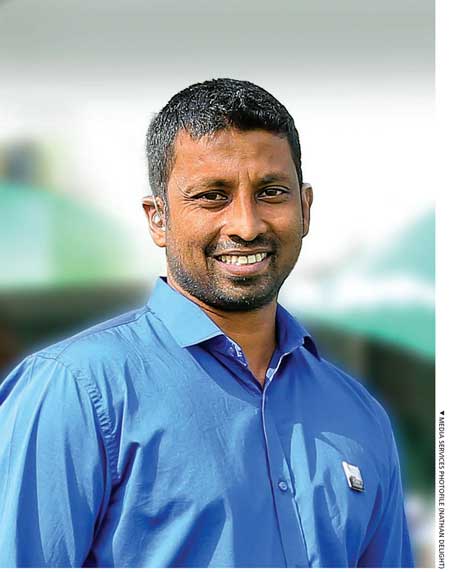 Russel Arnold
Life's winding road
Q: How would you describe your connection with Sri Lanka?
A: I am a proud Sri Lankan… I cherish the rich history and cultures of Sri Lanka, and consider myself lucky to born in such a beautiful island. I'm identified as a Sri Lankan even though I reside in Australia.
Q: In your capacity as an international commentator, where do you see 'brand Sri Lanka cricket' heading in the next 12-24 months?
A: In 12-24 months' time, I think brand Sri Lanka cricket will be better because of the skill and talent that we possess, and the amount of work that's been put in.
But maturity is what's required for the players to build on experiences rather than taking things for granted. They must treat their performances as benchmarks and keep building on them – that's crucial.
Q: If not for cricket, what would've been your career choice – and why?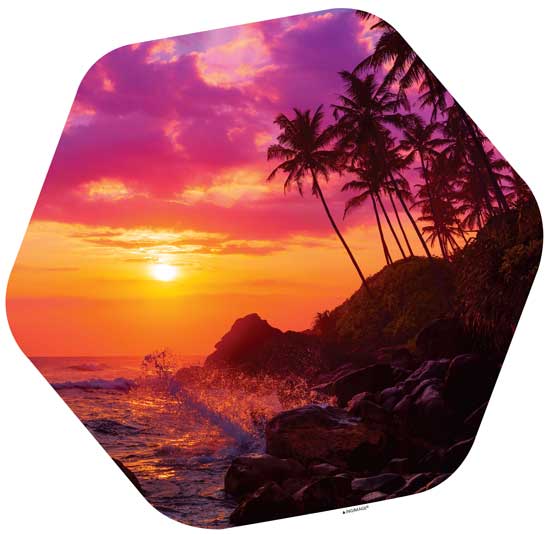 A: I always wanted to be a pilot; and that's kind of what I was working towards until cricket changed the course of my life.
Q: How would you describe the Sri Lankan community in Sydney – and Australia in general? Additionally, how are Sri Lankans perceived by Australians and what part does cricket play in this…?
A: Strong and passionate is the Sri Lankan community in Sydney. Their hearts are with Sri Lanka – and Australia in general as well. And although they have left the country, the Sri Lankan in them will always remain.
Cricket plays a major role in building the identity of Sri Lanka. And Australians in general look up to, admire and are entertained by the Sri Lankan style of cricket. They're aware of what Sri Lanka has to offer. And there is a lot of concern when it comes to certain matters.
---
CV IN A NUTSHELL
Russel Arnold played for Sri Lanka for a decade between 1997 and 2007. Following his retirement from international cricket at the conclusion of the 2007 ICC Cricket World Cup, he went on to play for Hornsby District Cricket Club in Sydney, the Melbourne Super Kings, Chennai Superstars (in the Indian Cricket League – ICL) and Sri Lanka Legends in the 2020/21 Road Safety World Series.
ESPN Cricinfo has paid tribute to Arnold's "ability to adapt his game to the situation, [which] makes him an ideal No. 6 in limited overs cricket – and his unselfish approach explains the high esteem in which he is held by teammates."
Presently, he is an international commentator – he was recognised as the 'International Commentator of the Year' at the Dialog Cricket Awards in 2016.
---
Q: Could you name three things that you miss the most about Sri Lanka when you're away?
A: When you're away from Sri Lanka, you miss your family and friends, the lifestyle, the space you have around you, the casual nature of life and of course, the food.
This is because it gives you the real feel of life.
---
FACT FILE
FAMILY
Elder sister
Two elder brothers
SCHOOLING
St. Peter's College
PRESENT OCCUPATION
Cricket commentator
COUNTRY OF RESIDENCE
Australia
CITY OF RESIDENCE
Sydney
---
Q: As far as cricket is concerned, whose career inspires you the most – and why?
A: It might sound cocky but if I'm to answer this question right now and looking back, it would be my career – for the lessons that I have learnt, the resilience I've shown and the challenges I faced.
Yes, it might not be a legend's record but it's the winding road that life has taken me on to get to where I am right now. When I look back, it does put a smile on my face, and inspires me to do more things in life and face challenges – and inspire and motivate others as well.
"When you're away from Sri Lanka, you miss your family and friends, the lifestyle, the space you have around you, the casual nature of life and of course, the food"