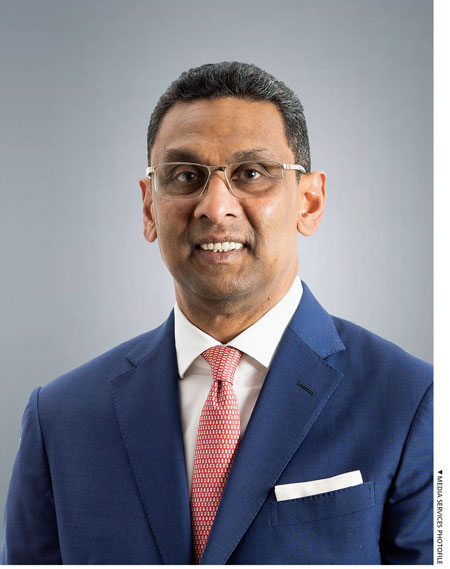 Shantha de Silva
Laying the foundation
Q: Could you summarise your experience in the hospitality sector?
A: My hospitality journey began with InterContinental Hotels – one of the largest hospitality companies in the world. I went from earning merely AUS$ 5 (in today's terms) a month to being responsible for a regional business unit generating an annual turnover of nearly one billion dollars.
Today, I am pleased to be able to lead the hotel division of the Pro-invest Group, a global private equity real estate fund manager, positioned as the largest independent owner and operator of hotels in Australia.
Q: How would you describe your connection with Sri Lanka?
A: I'm proud to be Sri Lankan. I was born and bred in Sri Lanka, and spent half my life in the country – it's where my foundation was built. True Sri Lankan hospitality is part and parcel of my DNA – it has been a hallmark of my career.
I've found Sri Lankans to be appreciated in many ways in numerous countries and communities – and have benefited from this.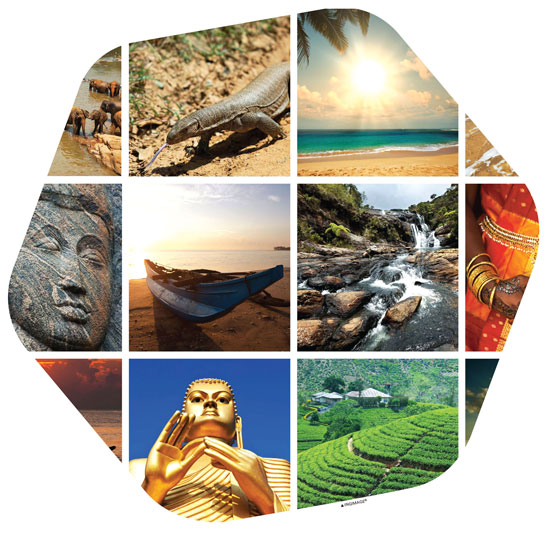 Q: In your view, what makes for effective leadership?
A: Throughout my professional life, I've had the privilege of working with great leaders who guided me, exceptional teams that supported me and awesome people who believed in me.
But what enabled me to succeed is a belief in myself. I never wavered in my faith that I could and would succeed.
What I've always said is the most important principles that guided me were believing in God and doing the right thing. Looking back, I'd add a third element – believing in myself!
Secondly, I have used and applied many learnings to achieve success throughout my career; but one remains a favourite – my go-to when faced with a difficult situ­ation.
It's the concept of balancing realism and optimism when facing difficult situations. Popularised by author Jim Collins as the Stockdale Paradox, it emphasises retaining faith that you will prevail in the end while confronting the most brutal facts of your present reality.
---
CV IN A NUTSHELL
Shantha de Silva is a global operations and social leader who is known for producing results for team members, customers and shareholders. He has a passion for inspiring people and transforming organisations through hospitality management consulting, leadership mentoring and executive coaching – and as a leadership author.
De Silva has extensive experience in the global hospitality sector across multiple brands, and diverse geographies in Asia and Australasia, where he has managed a portfolio with an annual turnover of nearly AUS$ 1 billion and led over 8,000 employees.
He is the author of 'BELIEVE: Helping Leaders Unlock Their True Potential,' the No. 1 bestseller on Amazon.
---
Q: How do you look to face challenges you encounter as a leader?
A: I have faced many challenges and failures throughout my career. What's more important is how one overcomes them.
Imagine a scenario where you're a basketball player. How would you feel if you're entrusted with taking the winning shot in a game where everyone's hopes are pinned on you… and you missed? And what if you failed over and over again?
Would you have guessed that this is what Michael Jordan shared about his experiences?
I can't imagine anyone who hasn't experienced some sort of challenge or failure in his or her career, or life. I certainly have – not once or twice but many times over. And I have no doubt that everyone will too.
So what differentiates the successful from those who fail?
As Sir Winston Churchill aptly said, "success is stumbling from failure to failure with no loss of enthusiasm."
---
FACT FILE
FAMILY
Father – Rev. Dr. Lynn Alton de Silva
Wife – Renuka
Sons – Ashan and Shanil
SCHOOLING
S. Thomas' College
EDUCATION
Diploma in Marketing
MBA
PRESENT OCCUPATION
Chief Operating Officer –
Hotels of the Pro-invest Group
COUNTRY OF RESIDENCE
Australia
CITY OF RESIDENCE
Sydney
---
Q: And how should Sri Lanka motivate future generations to live up to their potential?
A: To offer a small but hopefully useful example, if I could go from humble beginnings to enjoy a remarkable career, they can too.
When elephants are very young, a length of rope is used to tie them. Since they're small, it's strong enough to constrain them. After trying in vain for some time, they're conditioned to the idea that they can't break free. As they grow up, these elephants still believe they cannot break away – so much so that they don't even try.
So what's the rope holding you back? Do you believe in yourself? Or have you given up and surrendered yourself to the rope holding you back?
Reflecting on these questions may help future generations live up to their true potential.
"Sri Lankan hospitality is part and parcel of my DNA – it has been a hallmark of my career"