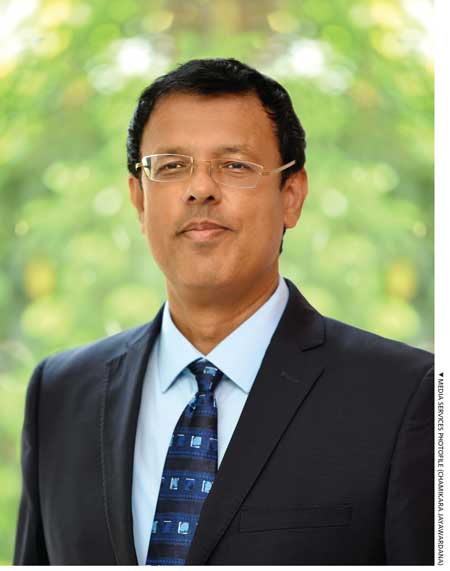 Prof. Suranjith Seneviratne
Always a Sri Lankan
Q: You are a frequent visitor to Sri Lanka… What entices you to visit so often?
A: For me, beautiful Sri Lanka is 'home.' Any person would be drawn back to their roots and when it comes to a paradise nation like ours, the number of reasons for visiting frequently could be in the hundreds.
A central reason in my case is that I want to give back to the wonderful country that trained, nurtured and developed me, enabling me to move on to the world stage.
My medical speciality is at the forefront of massive and rapid advances, both from patient and research perspectives. The knowledge, expertise and skills learnt during the years one spends away from Sri Lanka can be transferred when returning to our precious motherland – and this applies to everyone.
This is what I aspire to achieve at this stage of my clinical and research career.
Transferring skills, knowledge and expertise, and engaging in systematic and high-level research into illnesses that are common to the island, can only lead to a win-win scenario for Sri Lanka, many others and myself.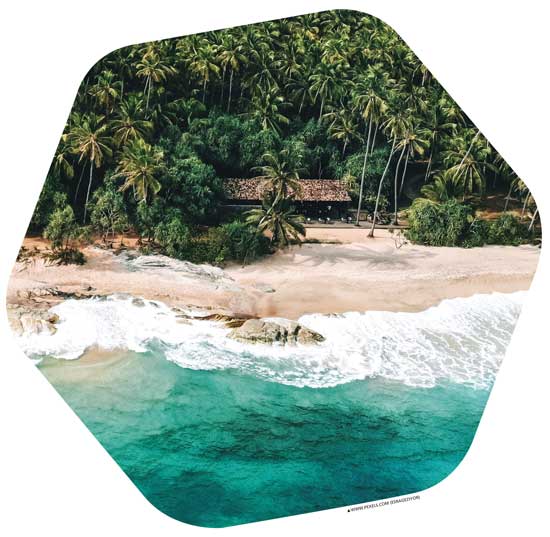 Q: Given your expertise in medical research, how did you think Sri Lanka handled the COVID-19 pandemic?
A: The COVID-19 pandemic took the whole world by surprise and each country would have a list of things they did right – and what they'd wish to do better during future pandemics.
In 2020, the entire world was learning about the virus and its effects, and acting appropriately on an almost daily basis. Timely transfers and sharing of information together with teamwork played a critical part in this process.
Overall, Sri Lanka fared much better than most other countries in controlling the number of cases and bringing the pandemic under control within its borders. Historically, the country has prided itself on maintaining a wonderful vaccination programme and this strength was used to ensure that a good share of the population received COVID-19 vaccines.
Strict international travel restrictions and prolonged lockdowns are bound to disproportionally affect countries where tourism is key to their economic wellbeing. Indeed, this was the case with Sri Lanka.
However, the nation is rapidly overcoming these setbacks, and enticing thousands of tra­vellers to visit and experience its amazing weather, beaches, food, multiple historical sites and people who are always smiling.
Q: As for the ongoing spread of new variants of COVID-19 in many parts of the world, what advice can you offer in the context of safety and protection?
A: As expected with many viruses, the SARS-CoV-2 virus has continued to evolve and ­several new variants have been detected over the past 30 months.
---
CV IN A NUTSHELL
Prof. Suranjith Seneviratne completed his medical degree at the Faculty of Medicine of the University of Colombo with First Class Honours, eight distinctions and 10 gold medals – he was placed first in his year.
He trained in clinical immunology and allergy at John Radcliffe Hospital in Oxford, and completed a PhD in molecular medicine at the MRC Weatherall Institute of Molecular Medicine at the University of Oxford.
Seneviratne is considered to be one of Sri Lanka's leading medicine researchers, and has authored 286 journal publications and boasts an h-index of 47.
He is a global expert in immunodeficiency, autoimmune and allergic/mast cell disorders, and immunogenetics. Additionally, he is a council member of the Sri Lanka Medical and Dental Association in the UK (SLMDA) and Sri Lanka Leukaemia Foundation in the UK (SLLF-UK).
---
Q: What are the most profound trends in the field of medicine today?
A: Precision medicine, regenerative medicine, and the use of AI in diagnostic and therapeutic decision making are the current megatrends. Major advances are taking place in these areas almost daily.
Personalised or precision medicine is with us in our day-to-day clinics and hospital care. It aims to tailor any medical interventions that are needed to the individual rather than having a one-size-fits-all model for everyone.
For example, in treating some cancers, one cancer medicine may be the best starting option for around 50 percent of patients while being ineffective and toxic for the rest. By using appropriate genetic tests, important decisions regarding treatment could be made.
---
FACT FILE
FAMILY
Wife – Nilmini
Children – Natasha and Ryan
SCHOOLING
St. Peter's College
HIGHER EDUCATION
University of Colombo
University of Oxford
PRESENT OCCUPATION
Professor and consultant
in clinical immunology and
allergy, and immunogenetics
COUNTRY OF RESIDENCE
UK
CITY OF RESIDENCE
Oxford
---
Q: In your view, how can Sri Lanka reduce the impact of the ongoing brain drain?
A: The IT revolution has succeeded in shrinking the globe. The world – rather than a country, city or village – has become an individual's oyster.
'Once a Sri Lankan, always a Sri Lankan' is the psyche that should be actively cultivated in every Sri Lankan child from a very young age.
One should be extremely proud to be Sri Lankan; and even when based in another country, he or she should look at the many positives that Sri Lanka has to offer and make these known to others – rather than only focussing on a few negative perspectives.
Q: And how can Sri Lankans living in the UK help their motherland, in your opinion?
A: Sri Lanka and the UK have had close and historical ties over many decades. All Sri Lankans (and this refers to all of them, irre­s­pective of ethnic or religious groupings) living in the United Kingdom can help their motherland in multiple ways – including transferring knowledge, skills and expertise, promoting the country in a positive light and so on.
One must remember that helping the motherland does not only entail a financial or monetary perspective. Promoting Sri Lankan made products and talking about the exquisite beauty of Sri Lanka to one's extended circle of friends and work or school colleagues would be the beginning of a positive ripple effect.
'Once a Sri Lankan, always a Sri Lankan' is the psyche that should be actively cultivated