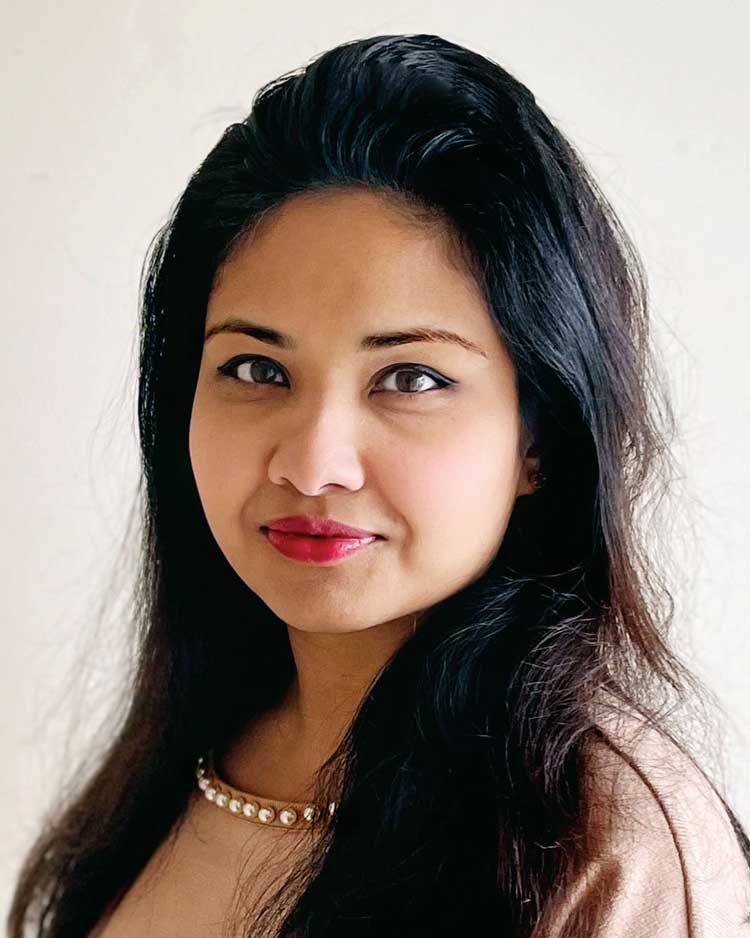 INVEST IN YOUTH
Umeshka Ratnaweera
Sri Lanka must unlock its potential to challenge and change
Q: How do you perceive Sri Lanka today?
A: Corruption has crippled the nation, and dishonest dealings have eroded trust in and accountability by our public institutions. This corrosive environment has undermined economic growth and led to a colossal waste of resources.
And it has allowed unscrupulous interests to thrive at the expense of the most vulnerable members of society.
Q: Do you think Sri Lanka is capable of regaining its composure in the aftermath of multiple crises – including the most recent economic crisis?
A: Sri Lanka can rise above the current crisis but there must be a collective effort by all stakeholders.
Stable leadership, education reforms to develop human capital and financial prudence must be the country's top priorities. Sri Lanka should strive to achieve fiscal discipline and sustainability by boosting growth through innovation driven industries.
Q: From afar, what advice would you offer Sri Lankans in the context of crisis management and finding solutions to the problems they face?
A: The only way to solve national problems efficiently is to break away from conventional wisdom, challenge the status quo, and make decisions based on creativity and innovation.
Such a shift requires analysing existing policies and practices, and replacing the fault lines with those that can deal with our nation's predicament effectively.
We have an incredible opportunity and responsibility to strengthen society by empowering our most valuable asset, which is the next generation of leaders
Q: How do compatriots in the UK view Sri Lanka?
A: Despite our rich and vibrant culture, Sri Lanka is largely absent in the media here; it is less known compared to other South Asian countries such as India.
This lack of awareness often makes British people unsure as to what they know or don't about the island. Some have a vague knowledge of Sri Lanka's current economic situation but are more aware of its stunning beaches and attractive landscapes.
Q: Likewise, how do other Sri Lankans living in Britain view Sri Lanka?
A: Sri Lankans living abroad cherish fond memories, conduct traditional celebrations and marvel at the island's rich heritage even when they're far away. However, this is coupled with concerns about whether the country will be able to recover from the numerous issues it's facing.
Nevertheless, Sri Lankans abroad remain loyal to their nation's values and try to contribute to the country in any way they can.
Q: What were your impressions of Sri Lanka on your last visit and how much has changed from the past?
A: I visited Sri Lanka briefly in December; and even though there's been infrastructure development since my last visit, there was deterioration of the economy and political instability. The nation has been marred by corruption, poverty, high inflation and economic mismanagement, all of which have resulted in a difficult financial situation for the average Sri Lankan.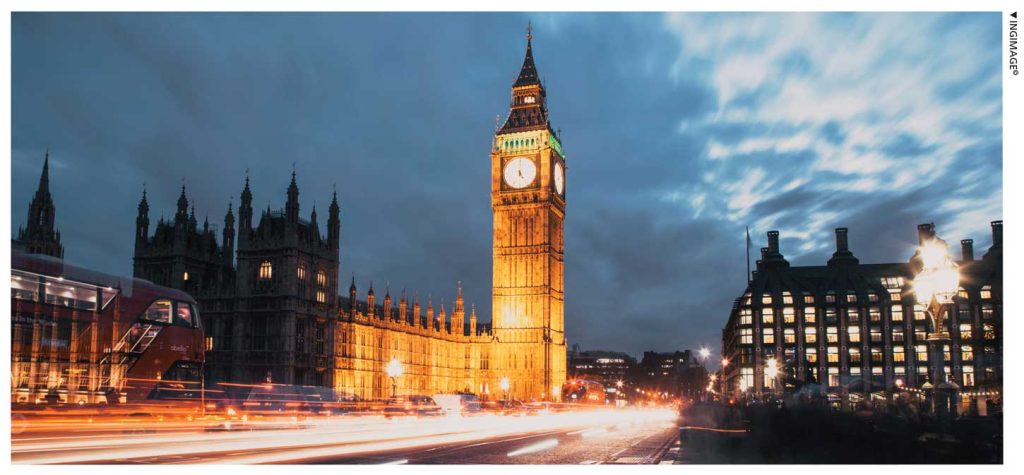 Q: How do you view the brain drain – and why is there still no reversal of it, in your opinion?
A: Despite numerous efforts to tackle this dilemma, there is no reversal in sight. The brain drain is perpetuated by Sri Lanka's inadequate education system and a lack of opportunities in the country. This makes it more appealing for people with skills and knowledge to look elsewhere for a more prosperous future.
The government will need to provide economic motivators and also invest in improving basic amenities for anything substantial to change over the long term.
Q: What should Sri Lanka focus on most in the coming decade?
A: Sri Lanka must prioritise resilience and resourcefulness if it is to progress as a nation in the coming decade. This should include sustained investment in research, knowledge creation and an improvement of people's skills so they can benefit from increasingly globalised working landscapes.
Q: And what are your hopes for the country in the next decade or so?
A: I hope that Sri Lanka will invest more in its youth – they possess incredible potential to effect positive change – if only we could summon the courage to let them lead.
We have an incredible opportunity and responsibility to strengthen society by empowering our most valuable asset, which is the next generation of leaders. They have brilliant minds and are ready to take on the challenge of building a great nation.
– LMD
FACT FILE
FAMILY
Husband
Two children
SCHOOLING
St. Bridget's Convent
HIGHER EDUCATION
Northwood University
QUALIFICATIONS
BBA (magna cum laude)
Advanced Diploma in Management Accounting (Chartered Institute of Management Accountants – CIMA)
PRESENT OCCUPATION
Property portfolio manager
COUNTRY OF RESIDENCE
UK
TOWN OF RESIDENCE
Orpington (London)
CV IN A NUTSHELL
Umeshka Ratnaweera graduated with honours from Northwood University in the US and has since pursued roles in diverse fields. These include being part of a CSR team of Group Public Affairs professionals assisting with publications, creating positive initiatives to benefit local communities, student enrolment in the higher education sector, and writing thought-provoking articles for business and lifestyle magazines.
Currently, she is a property port-folio manager who determines acceptable levels of risk for property investments – primarily in South East London – based on risk-return expectations and market conditions. Her role involves evaluating success­ful investment strategies that comply with the standards stipulated by relevant regulatory organisations.
Ratnaweera is also a freelance translator who works in both English and Sinhala. She enjoys helping children ignite the love of learning from a young age.
SRI LANKA
SWOT ANALYSIS
STRENGTHS
Excellent geolocation
Abundance of natural resources
Friendly and hospitable people
WEAKNESSES
Chronic political instability
Largely undisciplined society
Poor law enforcement methods, systems and personnel
OPPORTUNITIES
Boosting niche market tourism
Increasing internet usage
Developing a talented and skilled workforce
THREATS
Widespread corruption, waste and mismanagement
Rapid and seemingly irreversible brain drain
Unsustainable national debt burden