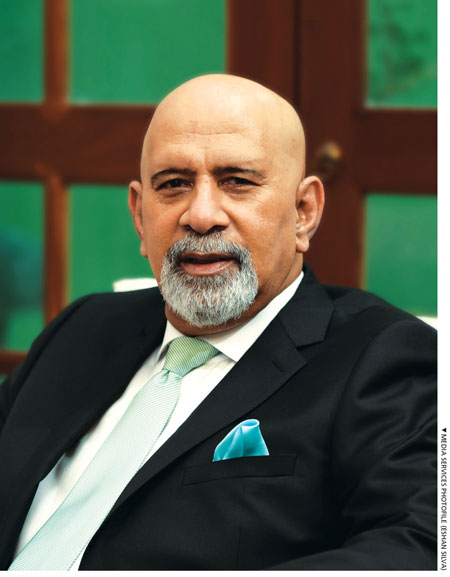 Dr. Chandi Jayawardena
Opportunity knocks
Q: What lessons have you learned from your diverse experience in different countries?
A: I've learnt that each time I land in a country to work or complete an assignment, I should invest time to understand the ABCs of the community I'll be serving or leading.
My concept includes a quick analysis of attitudes and aspirations, beliefs and behaviour, and culture and customs. Thereafter, I focus on applying 'PA & PR' – my concept of a quick personality analysis for better public relations.
Q: And what is the stiffest challenge you have faced in your career to date?
A: In 1997, I was the general manager of what was positioned as the largest and best five-star hotel in Kingston, the capital city of Jamaica. I led my team at Forte Grand (later, Le Meridien Jamaica Pegasus) to become the first hotel in North America to gain ISO 9002 certification.
This was achieved in the midst of a rebranding and upgrading project, tough union negotiations, and pressure from the company's head offices in London and Paris for me to fire 17 percent of the workforce as a cost cutting measure and restructuring process.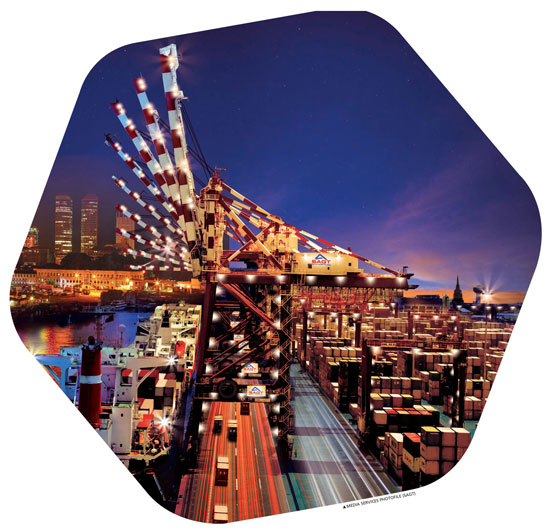 At one time, it appeared to be a mission impossible; but eventually, we managed to achieve all the goals to make our three ­customer groups (i.e. the owners, guests and staff) happy.
Q: Given your expertise in the travel arena, what is your take on Sri Lanka's tourism prospects in the next 12 months or so?
A: Next year, tourism is set to grow closer to the levels the island achieved prior to the Easter Sunday terrorist attacks in 2019.
However, I must emphasise that this progress will largely depend on political parties acting responsibly – by focussing on peaceful political negotiations for economic development rather than killing the goose that lays the golden egg!
Q: What must Sri Lanka focus on to ensure that tourism and hospitality continue to be among the mainstays in its forex projections?
A: Thefocus must be on four types of development – namely, strengthening short and long-term human resources development; ensuring sustainable tourism development; establishing professional leadership development free of short-term political appointments to tourism public sector policy making and implementation units; and establishing a practical tourism master plan with a SWOT analysis for Sri Lanka as the foundation.
This analysis should highlight Sri Lanka's strengths as its small size, culture and heritage, friendly and hospitable people, high literacy rate, strategic location and present infrastructure development initiatives.
---
CV IN A NUTSHELL
Dr. Chandi Jayawardena has held leadership positions in South Asia, the Middle East, Europe, South America, the Caribbean and North America.
They include serving as the President of the Hotel & Catering International Management Association (HCIMA – now the Institute of Hospitality) in the UK, which is among the world's largest professional bodies (with 15,000 members in 104 countries) representing the hospitality sector.
Having enjoyed a diverse lifestyle while travelling to 98 countries, Jayawardena has presented at conferences in 38 nations, and is a sought-after keynote speaker on themes such as spirituality, hospitality, tourism and innovative leadership.
---
In addition, Jayawardena has authored and edited 23 academic books and journal special issues on tourism and hospitality, and published over 125 academic journal articles.
On the other hand, the weaknesses include political instability and corruption, poor management of the national economy, and rising labour costs and a shortage of skilled labour.
Moreover, air, sound and environmental pollution, as well as low productivity and inefficiencies in the public sector, and the undermining of authority in public sector management by politicians are also among the country's shortcomings.
Meanwhile, opportunities for Sri Lanka encompass the potential for regional collaboration, being a regional hub of commerce and additional commercial gain from the Indian Ocean. There is also the possibility of benefitting from the 'brain gain' of Sri Lankan professionals living abroad and skilled workers returning from the Middle East.
Among Sri Lanka's threats are the lack of support from the G7 countries, long-term debt to China, natural disasters and misrepresentation of the island's image in Western countries.
---
FACT FILE
FAMILY
Late wife – Mélaine (a hotelier)
Children – Marlon (corporate executive), Danika (college student) and Ché (university student)
HIGHER EDUCATION
Ceylon Hotel School
International Training Centre
of the ILO (ITCILO)
University of Colombo
Chartered Institute of Marketing
(CIM) – UK
University of Surrey
International Management
Centres Association (IMCA)
American Hotel & Lodging
Educational Institute (AHLEI)
SCHOOLING
Ananda College
PRESENT OCCUPATION
President – Chandi J. Associates Inc. Consulting (Canada)
COUNTRY OF RESIDENCE
Canada
CITY OF RESIDENCE
St. Catharines – Niagara Region (Ontario)
---
Q: In the context of the younger generation of travellers, how should the tourism industry adapt going forward?
A: The industry should focus on four innovative initiatives – viz. environmentally sustainable operations, quality assurance, products that offer value for money and a 'high tech-high touch' blend.
Q: And how would you describe your connection with Sri Lanka?
A: I would consider it to bewell-established through the various connections I've made with former employers, current organisational clients, and future industry leaders whom I teach, coach and influence with my writings.
"Opportunities for Sri Lanka encompass the potential for… being a regional hub of commerce"