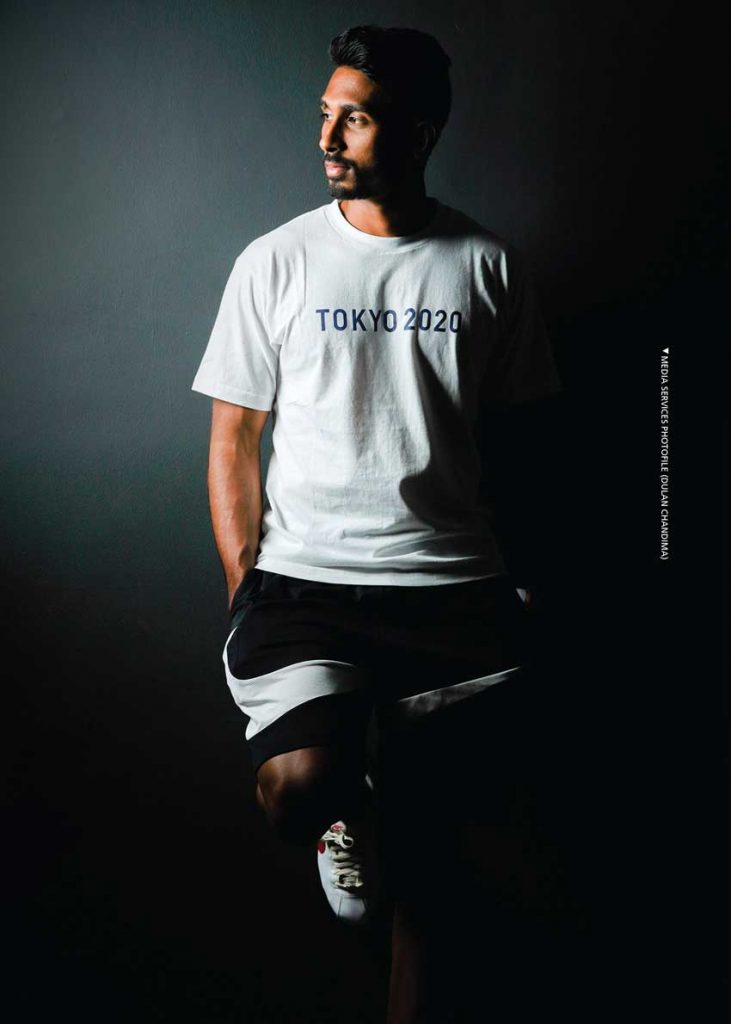 Yupun Abeykoon
Yupun Abeykoon is a hard man to track down – literally! For one, he is domiciled far away from the shores of the island he grew up in, training hard in an equally beautiful country he has adopted for the sake of his career.
Sri Lanka's star track and field athlete and national record holder in the men's 100 metres and indoor 60 metres events is based in Italy in pursuit of his dreams.
This athletic hope of the nation has already tucked several great achievements under his belt. At present, he is regarded as the fastest Sri Lankan man as well as the fastest South Asian man in the men's 100 metres discipline – even though he confides that he hardly ever stops to think about this.
Abeykoon is the first and only Sri Lankan to have competed at the Diamond League, which is an annual series of elite track and field athletic competitions. The series sits in the top tier of the World Athletics (formerly known as the IAAF) one day meeting competitions.
In April last year, he exhilarated youngsters struggling for a real change to their life in Sri Lanka by setting a new Asian record in the men's 150 metres event by clocking an awe-inspiring 15.16 seconds as he claimed the gold medal in the Perseo Trophy, which was held in Italy.
Then in early July, he set a Sri Lankan and South Asia record with a time of 9.96 seconds to win the 100 metres event at the Resisprint International competition in Switzerland.
And thereafter, Abeykoon won a bronze medal in the men's 100 metres at the Commonwealth Games in Birmingham in early August with a sprint to the finish line in 10.14 seconds – and so he became the first Sri Lankan to win a Commonwealth Games medal over this distance.
He certainly inspires many with the quality of his character as much as with his accomplishments.
We asked Yupun a few questions and this is what he had to share in our exclusive interview with the prince of sprint…
Reproduced from Living – our quarterly lifestyle magazine.
Q: Where does your passion for running come from?
A: I started my athletics career when I was in school and that was at the sports meet. Since then, I have been participating in athletics. During middle school, I competed in the triple jump too but then a coach identified my talent for running and speed, and trained me for the sprint events.
Q: Which three words would best describe your preparation for a race?
A: Mindset, confidence and competitiveness.
FAVOURITES
GOALS
To achieve his dreams
FOOD
Rice and curry
Icecream
Pizza
PLACES
Sri Lanka
Japan
Switzerland
ATHLETE ICONS
Usain Bolt
ROLE MODELS
His coach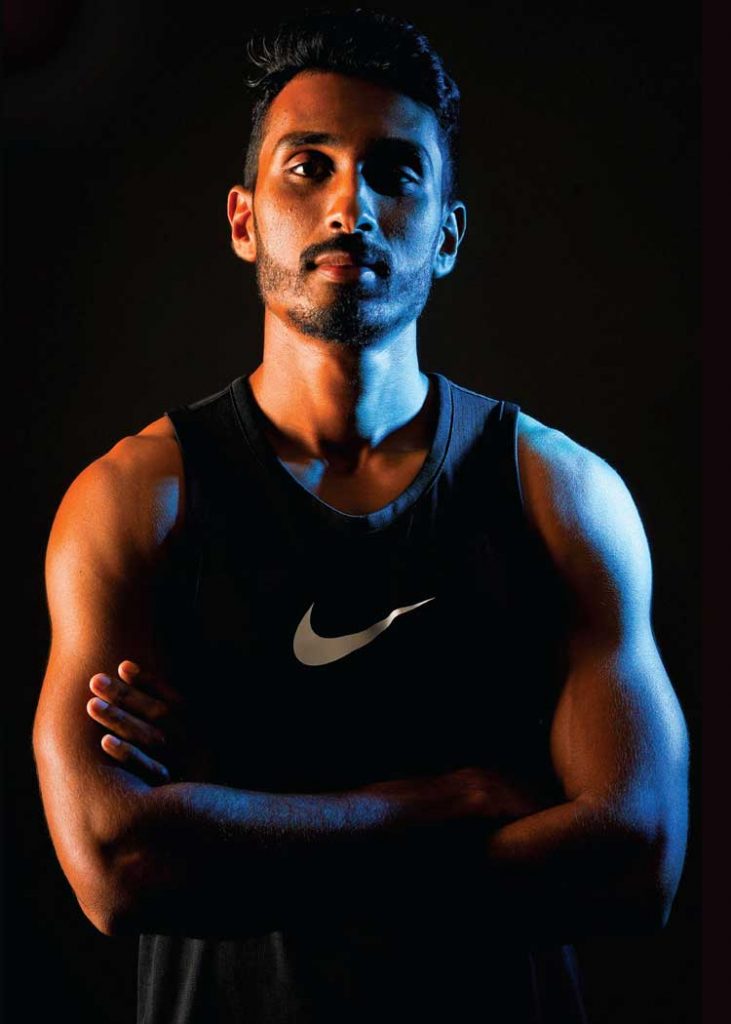 Q: How do you motivate yourself?
A: I always think about running the race for myself, which keeps me motivated and doesn't give me much pressure when I go into the race.
Q: What do you think of what's been traditionally said of the 10 second barrier?
A: I believe if you have the will to do it, you can make anything happen. Also, in addition to that will and determination, you need to have a coach and support staff who believe in you as well.
Q: Has living and training in Italy contributed to your progress – and if so, how?
A: Yes, it has. Technology, the science of sport and innovations in sport are highly accessible here in Italy. Therefore, it makes it easier for me here with all these advancements, to train to get better every day and work towards my goals.
Q: What are the pleasures of competing in fast track events?
A: I am honoured to be able to compete in this type of event. Because as you know, in any athletics competition, this is one of the races that everyone looks forward to.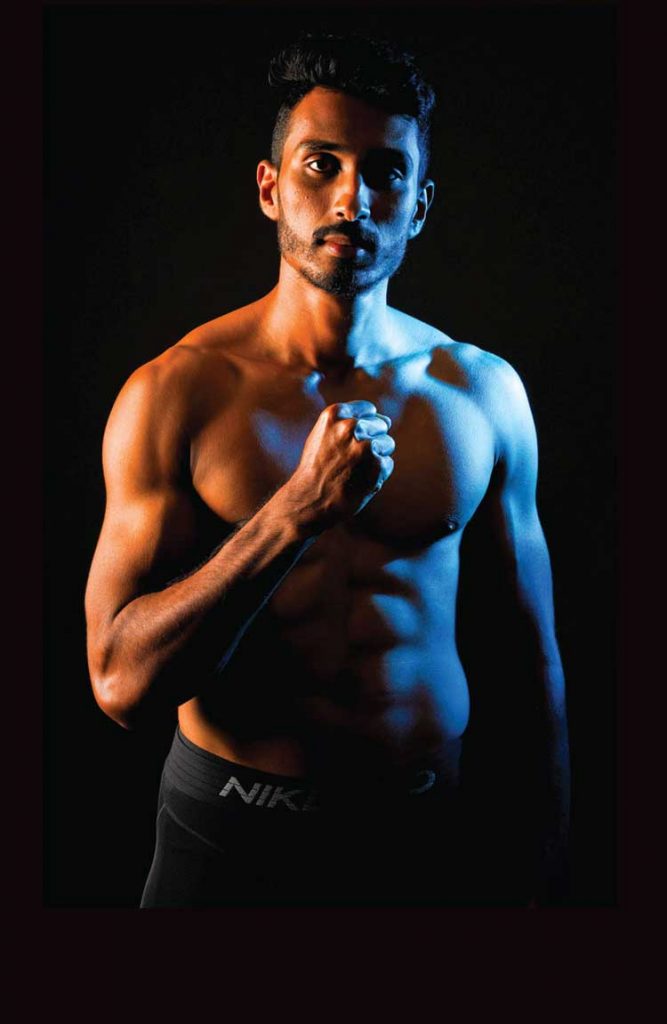 DATE OF BIRTH
31 December 1994
EDUCATION
Pannala National School
St. Joseph Vaz College (Wennappuwa)
FAMILY MEMBERS
Father, mother and sister
HOBBIES
Watching other sports – especially Formula 1
AMBITION
To become a good trainer
LOVES
Watching sports
Playing GT
HATES
Seeing a natural talent go to waste
People not respecting each other
MUST-HAVE THINGS
Dreams
Plans
Energy for working out plans
MOTTO IN LIFE
Something is better than nothing
Q: You are the fastest South Asian over 100 metres. How often do you stop to think about that – and how does it help you prepare for an event?
A: To be honest, I don't think about it a lot because it's not just me who tries to be the best.
There are thousands of athletes in South Asia who're training hard and competing to become 'the fastest man.' Most people fall into their comfort zones when they think very highly of themselves or that they are the best. To be the best, you have to be humble and always train hard.
---
TRACK RECORD
Sri Lanka's fastest man
South Asia's fastest man
Fastest 60m indoor in South Asia
Fastest in the 150m (Bend) in Asia
Fastest 200m in South Asia
First Sri Lankan to compete in a Diamond League
First Sri Lankan to directly qualify for the Tokyo Olympics in the 100m event
First Sri Lankan to win a Commonwealth Games medal
in the 100m men's event
---
Q: What is it like out there waiting for the starting pistol? What goes through your mind at that time?
A: As I mentioned before, when I am competing, I only think about the end of that particular race. And always it runs through my mind that I'm going to do my very best each and every time I compete.
Q: What is the best advice you have received – and from whom?
A: The best advice I have received is from my coach because he always says to me: "Yupun, you have to believe in yourself."
He always tells me that he believes in me the most – that is very motivating and it gives me confidence to believe in myself too.
---