Cassandra Fernando
Embracing our differences
Q: Could you tell us about your journey of becoming a politician in Australia – as someone originally from Sri Lanka?
A: I moved to Australia with my family in 1999 when I was 11 years old. As a working class migrant family, we faced several struggles in our early years and I could never forget my parents' resilience during these difficult times.
At the age of 15, I started working to support my education and living expenses, during which my involvement in the union movement began. After nearly two decades of working in the retail sector, and advocating for the pay and conditions of my former colleagues, I decided to take my advocacy further and represent my community in the Parliament of Australia.
I'm very proud to be the first Sri Lanka-born member of the Australian parliament.
Q: As a representative of diverse communities, what is your take on multiculturalism and inclusivity?
A: I am proud to be part of the most diverse parliament in Australia's history. And I'm equally proud that the community I represent – the electorate of Holt – is among the most multicultural in the country.
As a representative of such an inclusive community, I firmly believe that multiculturalism and inclusivity are the cornerstones of a strong and harmonious society. Embracing our differences and ensuring equal participation for all is not merely a goal but a necessity for a thriving nation.
But it's important to never forget that it takes equal participation and respect from every person, to build a multicultural and inclusive society.
Q: What challenges have you faced in your career so far?
A: Some of the most significant challenges have been being a woman in a male dominated industry; being an immigrant from a non-English background; working in the retail and fast food sectors, which are often low paying and susceptible to abuse; and fighting for former colleagues' rights, which is often a difficult and thankless task.
As a result of multiple overlapping disadvantages, I was often underestimated and overlooked. I had to work twice as hard to prove myself and constantly fight against stereotypes about female migrants in the workplace.
Despite this, I never gave up on my dreams.
And these challenges have made me stronger, and more resilient and determined. They also taught me the importance of fighting for what's right even when it is difficult.
Q: Could you share your thoughts on Australia's role in combatting climate change?
A: Climate change is a pressing global issue that we need to act on now. Prime Minister Anthony Albanese's Labor government has made a commitment to combatting climate change and transitioning to renewable energy, and I'm very supportive of this.
The government has announced several policies to achieve this including investing in renewable energy projects, phasing out coal-fired power stations and targeting net zero emissions by 2050.
Q: And what can Sri Lanka learn from such endeavours?
A: Sri Lanka is also vulnerable to the effects of climate change and the Albanese government's policies can provide a road map.
The island nation can also learn from the Albanese government's focus on community engagement and social justice. It has committed to working with communities to develop climate change solutions that are fair and equitable.
By taking these steps, Sri Lanka can build a cleaner, greener future for its people.
Q: So what are your views on fostering international trade and cooperation to benefit both Australia and countries like Sri Lanka?
A: International trade and cooperation are essential for economic prosperity. By trading with each other, we can access new markets, diversify our economies and create jobs. We can also learn from each other's strengths and weaknesses, and work together to address common challenges.
There are many ways that Australia and Sri Lanka can foster international trade and coo­peration, including improving trade frameworks, promoting investment and encouraging tourism. By working together, we can create a more prosperous future for both nations.
Q: Sri Lanka is a key partner in Australia's Indo-Pacific engagement. How does Australia view its relationship with Sri Lanka?
A: Australia views its relationship with Sri Lanka as a key partnership in the Indo-Pacific region. The countries share a number of common interests including the promotion of peace, stability and prosperity in the region.
Australia and Sri Lanka have a long history of cooperation on a range of issues such as trade, investment, development and security. In recent years, they have also worked together to address common challenges such as terrorism, trafficking and climate change.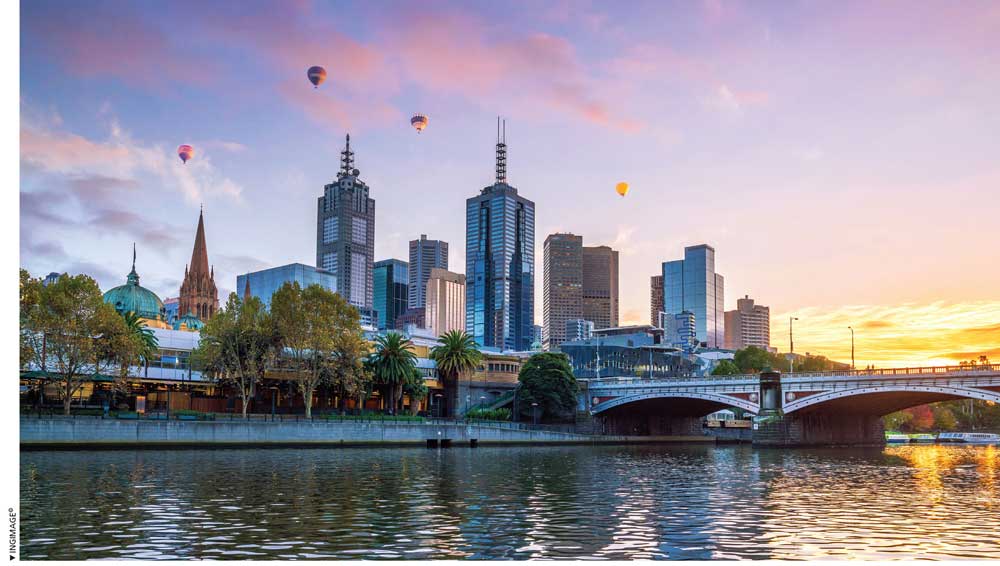 FACT FILE
FAMILY
Mum
Dad
Malli (Hamish)
Pet lorikeet (Angel)
SCHOOLING
Holy Family Convent
St Gerard's Primary School
Lyndale Secondary College
HIGHER EDUCATION
William Angliss Institute
PRESENT OCCUPATION
Federal Member for Holt
COUNTRY OF RESIDENCE
Australia
CITY OF RESIDENCE
Melbourne
CV IN A NUTSHELL
Cassandra Fernando is a Sri Lanka-born Australian politician who has been the Member for Holt since 2022. She is an advocate for workers' rights, social justice and multiculturalism.
Fernando says she is committed to making Australia a more just and equitable society for all.
She was born in Sri Lanka and moved to Australia with her family in 1999 – and grew up in Dandenong North. Cassandra worked in the retail and fast food sectors for many years.
In addition to being a passionate advocate for the rights of working people, Fernando has been a union delegate and organiser. She is a member of the Australian Labor Party.