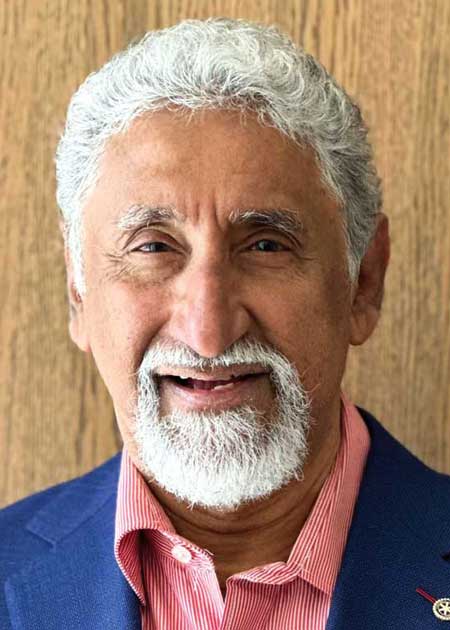 BUILDING BRAND SRI LANKA
Dr. Suresh Marcandan
Governance in Sri Lanka must be safeguarded from kleptocrats
Q: How do you perceive Sri Lanka today?
A: Sri Lanka has embraced a culture of governance that thrives on the politics of division, the rhetoric of fear, and a culture of intolerance and hate. The disparity between the haves and have-nots is increasing exponentially, and this is utterly despicable.
Q: Do you think Sri Lanka is capable of regaining its composure in the aftermath of multiple crises in recent years – including the most recent economic crisis?
A: There is an old saying: 'When you are at the bottom of the pit, there is only one way to look… and that is up.'
Unfortunately, we live in a kleptocracy propped up by an opportunistic oligarchy. I am unable to be optimistic until and unless we drain the swamp, and completely cleanse the political system and public service.
Q: From afar, what advice would you offer Sri Lankans in the context of crisis management and finding solutions to the problems they face?
A: "Insanity is doing the same thing over and over again, and expecting different results," said physics genius Dr. Albert Einstein. We need a new breed of purpose driven leaders and statesmen and women who are concerned about the next generation, and not a forthcoming election.
It's time to build 'Brand Sri Lanka' where sovereignty is vested in the people and governance should be 'of the people, for the people, by the people.'
There needs to be inclusive and sustainable development. A world enmeshed in volatility, uncertainty, complexity and ambiguity (VUCA) needs complex problem solving skills; and as such, there needs to be an incorruptible public service that's stacked with the very best brains Sri Lanka has produced.
It's time to build 'Brand Sri Lanka' where sovereignty is vested in the people and governance should be 'of the people, for the people, by the people'
Q: How do compatriots in your country of domicile view Sri Lanka?
A: Many Australians I associate with have very little knowledge of Sri Lanka except for the civil war and our love for cricket. We should do better by focussing on 'soft power' and 'public diplomacy.'
But we can't achieve this without an apolitical foreign service.
Q: Likewise, how do other Sri Lankans living in Australia view Sri Lanka?
A: Most of my circle of Sri Lankan compatriots feel the same as I do. Sri Lanka is not a poor country but it has been left poor by kleptocrats, corrupt public servants and opportunistic oligarchs who have plundered our wealth, and left us poor and destitute.
We dream of our childhoods, and reminisce about the halcyon days of relative peace and stability when we celebrated the strength of our diversity, and lived in peace and harmony.
Q: What were your impressions of Sri Lanka on your last visit – and how much has it changed from the past?
A: I spent a month in Colombo in December last year. I'm a great believer in nonviolence as a means of dispute resolution. But I can't ignore the wisdom of Mahatma Gandhi who said: "Civil disobedience becomes a sacred duty when the state has become lawless or corrupt. And a citizen who barters with such a state shares its corruption and lawlessness."
People who opposed the recent aragalaya are clearly those who are complicit in the corruption and lawlessness from which they benefit.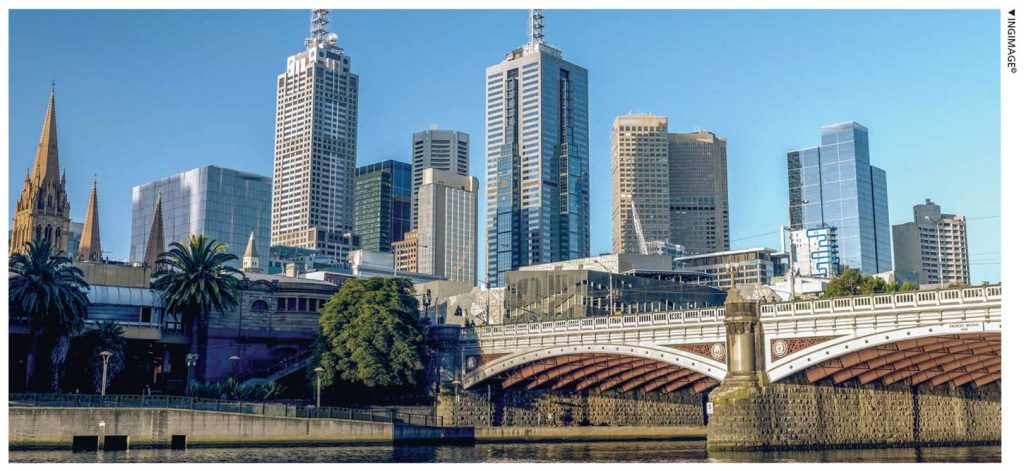 Q: How do you view the brain drain – and why is there still no reversal of it, in your opinion?
A: We are exporting world-class talent to developed nations free of charge. There needs to be a change in thinking and we should value talent on its merits – regardless of its origin.
Q: So what should Sri Lanka focus on most in the coming decade?
A: Sri Lanka should focus on zealously protecting its strategic national interests without selling off its crown jewels under the guise of foreign direct investment (FDI). This can only be achieved if we build an incorruptible system of governance.
Q: And what are your hopes for the country in the next decade or so?
A: It appears that the deeper concept of development is misunderstood and there seems to be an obsession with economic growth. The human welfare approach is an inclusive one where people are both participants and beneficiaries in the development process.
Development should be driven by a team of patriotic and incorruptible technocrats, who value honour and virtue above the external advantages of rank and fortune.
– LMD
CV IN A NUTSHELL
Having progressed from being a captain in the merchant navy to the CEO of a ship management business in Southeast Asia, Dr. Suresh Marcandan established People Power International – a boutique management consulting and business advisory practice – in Melbourne in 1993.
Over the past 30 years, the firm has assisted an extensive portfolio of private, public and not-for-profit sector clients in Australia, Southeast Asia, South Asia and Africa to develop sustainable competitive advantages.
People Power International provides a range of specialist consulting services in environmental, social and governance (ESG), as well as sustainability – with specific expertise in improving board effectiveness through 'fit for purpose' governance architecture that delivers high impact strategy setting, and oversight and monitoring functions in client organisations.
The consultancy is also the inau­gu­ral partner in Australia for the Corporate Governance Institute (Ireland and the UK), and offers professional diploma and certificate courses in corporate governance, ESG, cybersecurity, digital transformation, company secretarial functions and so on.
FACT FILE
FAMILY
Wife (Shireen)
SCHOOLING
S. Thomas' College (Bandarawela,Gurutalawa and Mount Lavinia)
QUALIFICATIONS
Doctor of Business Administration (UK)
Master of Business Administration (UK)
Master of Laws (UK)
Diplomas in Corporate Governance (US and UK)
Diploma in Environmental, Social and Governance (UK)
PRESENT OCCUPATION
Managing Director – People Power International (Australia)
COUNTRY OF RESIDENCE
Australia
CITY OF RESIDENCE
Melbourne
SRI LANKA
SWOT ANALYSIS
STRENGTHS
Strategic geolocation
Resplendent beauty and abundant natural resources
High rate of literacy and educated workforce
WEAKNESSES
Political culture of division, corruption, intimidation and intolerance
Systemic corruption
Worsening brain drain
Dangerous foreign policy alignments
OPPORTUNITIES
Harnessing the intensity of citizen protests to generate public participation
Developing career enhancement opportunities to reverse the brain drain
THREATS
Disparities in the distribution of wealth (this could pave the way for continued civil unrest)
Unrestrained kleptocracy (this could bankrupt the nation again)