Andrew Nethsingha
Symphonic enthusiasm
Q: What drew you to where you are? And what sparked your interest in pursuing a career in music?
A: I have been fortunate to work in cathedral music all my life. My father (born in Dehiwela and educated at S. Thomas' College) was Organist of Exeter Cathedral. I sang in his choir.
I've subsequently worked at St George's Chapel at Windsor Castle, Wells Cathedral, Truro Cathedral, Gloucester Cathedral and St John's College in the University of Cambridge. And I began at Westminster Abbey in January.
Q: Who or what are the most significant influences on your life as a musician?
A: My father Lucian Nethsingha and two principal teachers in choir training – Dr. George Guest and Dr. Christopher Robinson. There was also the orchestral conductor Bernard Haitink.
Q: Are there any compositions that you particularly enjoy performing – and why?
A: I enjoy huge swathes of music. On the bigger scale, works with chorus and orchestras have been highlights – such as Verdi's Requiem at the Royal Albert Hall, Mozart's Requiem in New York City, Mahler's Symphony No. 8 at Gloucester Cathedral and Walton's Belshazzar's Feast at the Royal Festival Hall in London.
In the field of church music, Herbert Howells and William Byrd are among my many passions.
Q: Your new role as Organist and Master of the Choristers at Westminster Abbey saw you organising and directing the music for the coronation earlier this year. Tell us about this experience…
A: It was a great privilege to be a part of this. King Charles III was the 40th monarch to be crowned in Westminster Abbey since William the Conqueror in 1066.
Sometimes, the job of directing the music at coronations is given to others. I'm only the fourth Organist and Master of the Choristers at Westminster Abbey since Henry Purcell (1659-95) to be given this role at a coronation.
It was a unique musical experience – hugely complex to organise and a test of nerves but ultimately very enjoyable.
Q: Having conducted many leading orchestras and performed at festivals around the world, how would you describe the balance between tradition and innovation in music?
A: I am very keen on both tradition and innovation, and I've done a lot of both! I'm currently enjoying exploring a great deal of unaccompanied 16th century music in the abbey.
At Cambridge, I commissioned contemporary music – sometimes combining choir with unusual instruments or electronic sounds.
Q: What challenges have you faced in life or your career – and how did you overcome them?
A: I have been extremely fortunate to have a succession of wonderful jobs in many of the most beautiful buildings in the country. I'm a small part of an extraordinary Anglican choral tradition. And I've been ridiculously lucky and faced far fewer challenges than many or most other people.
On the other hand, I find my work extremely difficult – being in charge of over 300 choral services a year that are always attended by hundreds, sometimes listened to by tens of millions.
Training boys between the ages of eight and 13 to sing every day to a professional standard isn't easy. I find it very difficult to switch off from work – my work-life balance isn't good and I never sleep through the night because my mind is too obsessed with work…
Q: In your view, how do technology and digital tools influence music?
A: People can hear any music any time nowadays. That's a great facility! However, people get used to hearing 'perfect performances' so there is more pressure on those of us who perform live every day to live up to high standards.
Q: As for music education and fostering a love for music in young people, what is your philosophy?
A: I've spent my whole career teaching music to children. During my 15 years working at the University of Cambridge, I was also sharing my love of choir training with countless student singers and organists. It is lovely to be able to share one's enthusiasm with those of the next generation.
Psychology also plays a significant role in training a choir and teaching.
Q: And how would you describe your connection with Sri Lanka?
A: I'm very proud of my connection with Sri Lanka. My father lived there until he was 18, when he moved to Britain. I wish I was able to visit the country more often.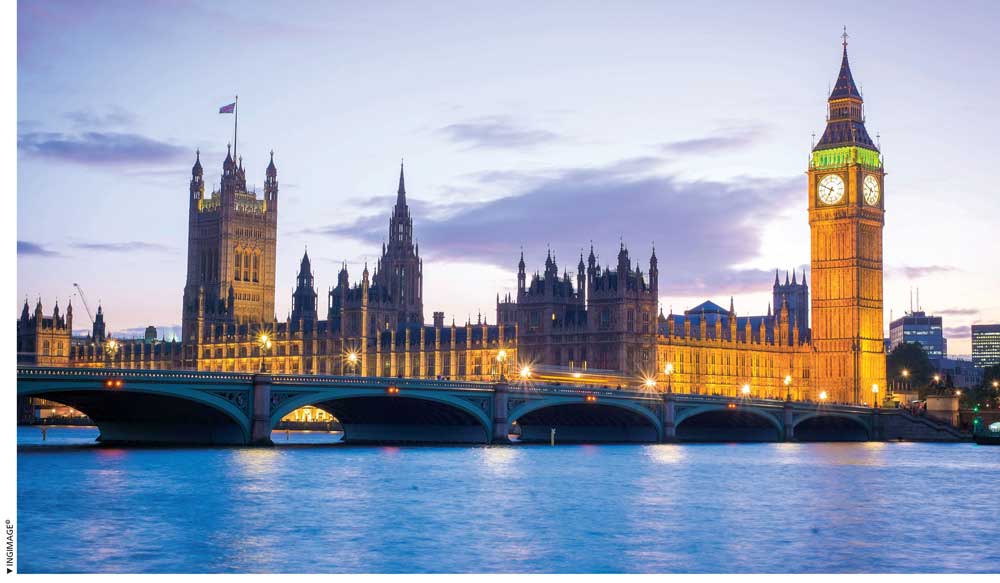 FACT FILE
FAMILY
Father – Lucian
Mother – Jane
Wife – Lucy
Three children
SCHOOLING
Clifton College
HIGHER EDUCATION
St John's College (University of Cambridge)
PRESENT OCCUPATION
Organist and Master of the
Choristers – Westminster Abbey
COUNTRY OF RESIDENCE
UK
CITY OF RESIDENCE
London
CV IN A NUTSHELL
Andrew Nethsingha is an English choral conductor and organist, and the son of the late Lucian Nethsingha who was also a cathedral organist. Nethsingha is the Organist and Master of the Choristers at Westminster Abbey, having previously held similar positions at St John's College in Cambridge, Gloucester Cathedral and Truro Cathedral.
As an orchestral conductor, Nethsingha has led the Philharmonia Orchestra. He's also worked with the Royal Philharmonic Orchestra, City of Birmingham Symphony Orchestra, London Mozart Players, Britten Sinfonia, Orchestra of St. Luke's, Aarhus Symphony Orchestra and BBC Concert Orchestra.
He has performed at venues such as the BBC Proms, Royal Concertgebouw in Amsterdam, Verbier Festival in Switzerland, Suntory Hall in Tokyo, Konzerthaus Berlin and Esplanade
– Theatres on the Bay in Singapore.