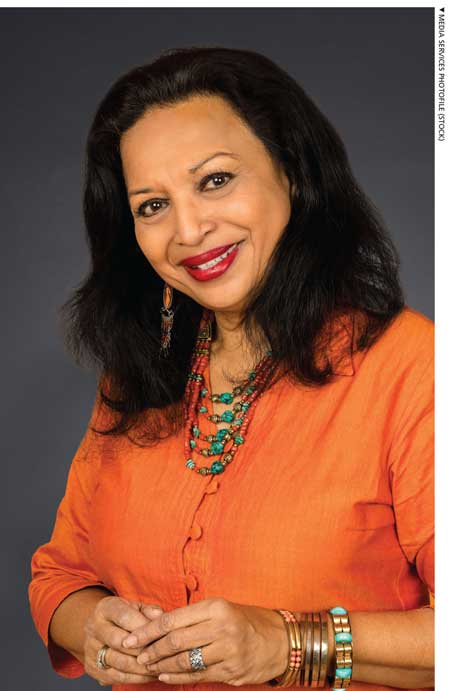 Sriyani

Tidball
Seeing lives change
Q: What inspired your journey as an advocate for justice, eliminating poverty and upholding human rights?
A: I wasn't trying to be an advocate for a cause nor starting a nonprofit but saw the desperate needs of hurting children and marginalised women, could not ignore them and knew I had to do something to make life better for others.
So my husband Tom and I began doing what we could. With help from God, we started the journey – one day at a time and one person at a time, and launched an NGO named Community Concern Sri Lanka 43 years ago.
Q: You visited Sri Lanka recently… What were the most telling memories from your time here?
A: Tom and I live in Sri Lanka and the US, spending half the year on the island. Our family truly lives a dual life and we love the country. I work in America and do volunteer work in Sri Lanka.
We were in Sri Lanka from December to June. My most telling memories were more on a spiritual level – seeing lives change because of small human efforts.
Of course, I love the country's natural beauty and had the opportunity to visit many beaches with my favourite being Kalkudah.
It is important for us to remember our roots and help Sri Lanka, no matter where we live
Q: Has Sri Lanka changed when it comes to women's rights, security and uplifting the marginalised over the last decade or so? And if so, what are the next steps?
A: There have been some changes in urban women's lives where they're trying to navigate how to overcome domestic violence and not accept it as a way of life.
As for mothers migrating to the Middle East to raise others' children rather than staying in Sri Lanka and raising their own, it has only become worse. The present economic situation is forcing our mothers to venture overseas. It's sad that poor migrant mothers are among the country's largest foreign income earners.
We need to find ways to help them with skills and vocational training, so they can live and work in Sri Lanka – and raise their children. If our women still want to migrate for a few years, we should prepare them to lead decent lives overseas; and protect them by having in place government to government MOUs and agreements, so they're treated with respect and have basic rights.
Furthermore, we must protect the families left behind without mothers.
FACT FILE
FAMILY
Husband – Tom (a photographer)
Four children
Five grandchildren
SCHOOLING
St. Bridget's Convent
Lincoln East High School (Nebraska)
QUALIFICATIONS
BSc in Architecture and Royal Institute of British Architects (RIBA) certification (University of Sri Lanka)
BSc in Architecture and MA in Journalism (University of Nebraska-Lincoln – UNL)
PRESENT OCCUPATIONS
Editor of Lincoln Today Magazine
Academic researcher in human trafficking
COUNTRIES OF RESIDENCE
USA
Sri Lanka
CITIES OF RESIDENCE
Lincoln (Nebraska)
Malabe
CV IN A NUTSHELL
Sriyani Tidball is an author, a researcher, an activist, and an advocate for justice and human rights. She was born and lived in Sri Lanka for most of her formative years.
Completing architecture and journalism degrees at the University of Sri Lanka and University of Nebraska-Lincoln (UNL), her education encompassed communication skills across multiple platforms.
Tidball was a faculty member of UNL's College of Journalism for 10 years, serving as a professor of advertising and PR. Additionally, she used her skills and experience to undertake qualitative research on human trafficking.
She enjoys family life with her husband Tom, children and grandchildren.
Q: What advice would you offer people – both in Sri Lanka and among the diaspora – who are willing and able to support marginalised communities?
A: It is important for us to remember our roots and help Sri Lanka, no matter where we live. There are so many needs – especially among the poor.
We have a diaspora who could make a difference by sponsoring a child, family or community. For those who do this, they will love the personal connection with their mother country.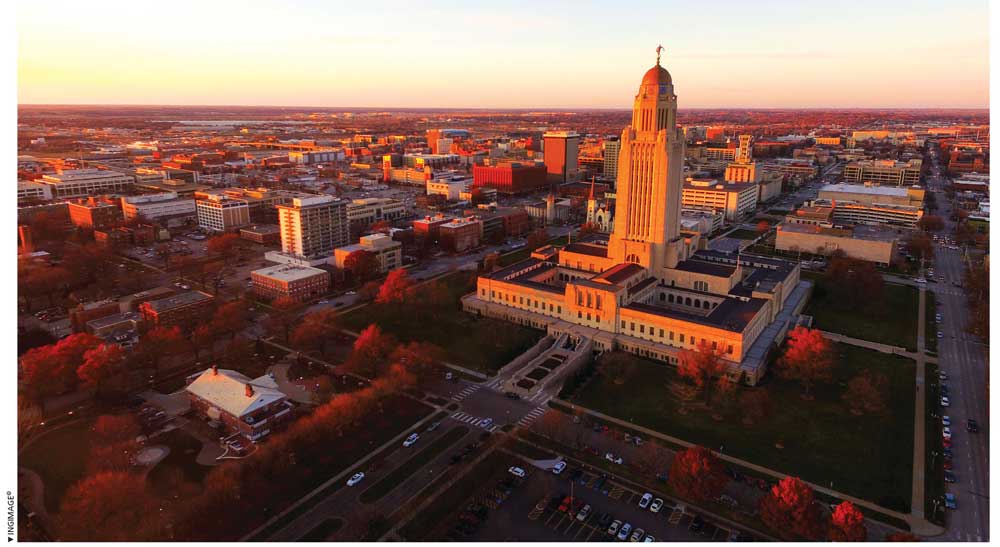 Q: And what more can the government do to promote economic empowerment?
A: The government needs to start by helping eliminate poverty. Along with the corporate sector, it must aid the marginalised. The government needs effective plans with committed people who will make a difference.
As for the corporate sector, I believe every company – big or small – should have a CSR focus with an officer or a staff member and a budget.
For example, if the focus is on education, help our education system, adopt a school or village, sponsor some kids' basic school items or run a tuition programme. There is so much you can do to make a difference.
If your CSR focus is on women's issues, fund a vocational training project, support an NGO that works with women and spend time volunteering to make a difference. My subject matter specialisation is human trafficking and our country has many issues in this area, which the government needs to intervene in.
Q: In your opinion, what's the most significant barrier to female empowerment – in Sri Lanka as well as across the globe?
A: Empowered women should find ways to empower vulnerable women. Every woman should want to help another woman – even as a mentor or an advisor – and see how she can make a difference.
Q: All things considered, what is your connection with your motherland?
A: I love my motherland and am committed to working with the poor in Sri Lanka, and finding creative ways to make a difference in their lives.