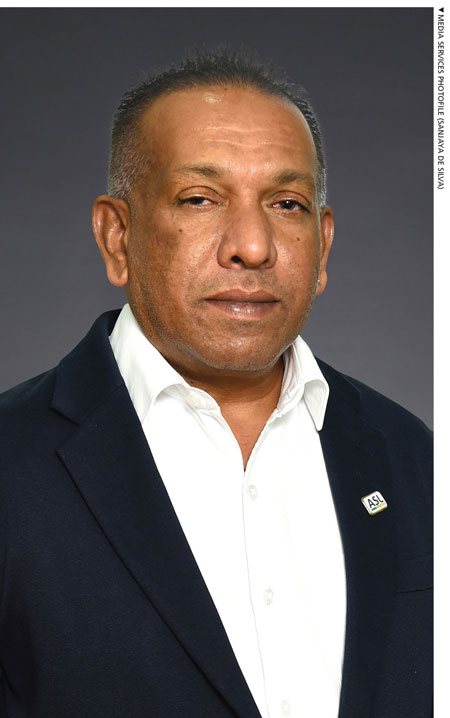 Gihan Wirasinha
Public-private cooperation
Q: In a nutshell, how has the logistics sector evolved since the pandemic?
A: Due to the impact of COVID-19, companies identified the need for robust and resilient supply chains that are smart, digitalised and sustainable.
The pandemic magnified pre-existing issues while the accompanying economic turmoil exposed many vulnerabilities – and priorities such as visibility, accountability and digitalisation came to the fore.
Logistics sector leaders took a fresh look at their supply networks, worked towards understanding vulnerabilities and evolved to improve their robustness.
Q: What is the impact of existing supply chain issues on Hong Kong, Sri Lanka and the world?
A: The Port of Colombo was congested last year due to the economic crisis in Sri Lanka and China's strict lockdown. The island struggled to import essential items with a large-scale fuel stockout resulting from the foreign currency shortage, in addition to limited operations among container transport service providers and inter-terminal transfers among other reasons.
Recently, the country has welcomed new investments to finance sustainability efforts and is pursuing debt restructuring to support the economic recovery. With these efforts, Colombo's port operations are progressively bouncing back to normalcy.
Meanwhile, Hong Kong was in extreme isolation for two years due to a strict quarantine policy, which greatly impacted citizens, the region and the flow of goods through the Port of Hong Kong.
The end of this longstanding policy has seen businesses strengthening their ties and re-engaging with the region, and this has led to ocean freight development being streamlined.
On a global scale, events over the past few years exposed all the vulnerabilities in the supply chain – including the lockdowns, factory shutdowns, trade wars, the invasion in Europe, port congestion and shipping delays.
Redesigning the global supply chain will enable it to rebound in the coming years. This involves building supply chains with the ability to anticipate, avoid and thrive in a volatile environment.
The coming months will be challenging and as such, ensuring supply chain stability is vital.
Q: In your assessment, are Sri Lankan logistics companies doing enough to meet net zero goals?
A: Sustainability isa major challenge across all industries and stakeholders are focussing on this more. Net zero supply chains may not be easy to achieve but taking a step towards them today will have an impact in the future.
Addressing sustainability has become a global priority – and indeed, many Sri Lankan logistics companies are adopting sustainability goals. We hope this inspires other industries and businesses to follow suit.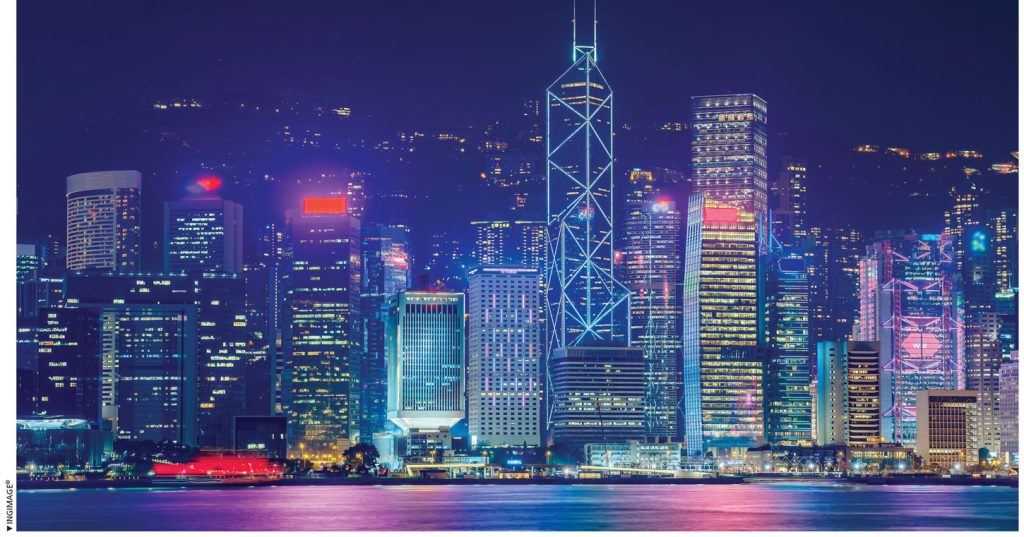 Q: What role could Sri Lanka play in logistics in the Indian Ocean Region a.k.a. IOR in the next five to 10 years?
A: Sri Lanka is at the heart of the Indian Ocean and our future depends on how well we leverage this. We must be vigilant about regional developments that will aid or hinder us.
Evolving and uncertain global dynamics will present challenges and opportunities. Therefore, mana­ging competition and strengthening cooperation will be crucial for both economic and strategic security factors.
Q: How important are strategic partnerships when it comes to dealing with other countries and businesses?
A: Partners with complementary capabilities facili­tate access to new markets, intellectual property and infrastructure; and they reduce risks.
Managing relationships with other countries can be challenging due to cultural differences and so on but solid principles will serve as effective funda­mentals for discussions on changing established practices.
We can learn from the flexible models Hong Kong implemented in public-private cooperation
Q: As a Sri Lankan based in Southeast Asia, what lessons do you believe we can learn from Hong Kong in regard to business models and adopting new technologies?
A: Firstly, we need to understand global trends, which can be categorised under sustainability and resources; economic and geopolitical factors; the changing needs of citizens; and factors specific to Sri Lanka that affect its development trajectory.
Hong Kong's digital economy is rapidly evolving due to emerging technology and innovation, and is expected to grow further with support from the government and workforce – and because of its strategic location.
We can learn from the flexible models Hong Kong implemented in public-private cooperation, effective governance, smart infrastructure and technological innovation.
Q: And finally, how would you describe your connection with Sri Lanka?
A: My connection with Sri Lanka is akin to a mother and son relationship – challenging but unbroken… and we forge ahead with a deeper bond.
I have a special relationship with 'Mother Lanka.' Each time I visit, I marvel at the cultural diversity and changing landscape, which is always a pleasant surprise.
Colombo has advanced a great deal – aesthetically, commercially and technologically – which is truly fascinating. Sri Lankans should be proud of this.
Once a Sri Lankan, always a Sri Lankan.
FACT FILE
FAMILY
Wife – Analyn
Triplets – Luke, Ashi Tara and Ashi Bella
SCHOOLING
S. Thomas' College
HIGHER EDUCATION
Crawley College of Technology
PRESENT OCCUPATION
Chairman – Fortiz Logistics International (Sri Lanka)
Director – ASL Logistics (Sri Lanka)
COUNTRIES OF RESIDENCE
Hong Kong
Sri Lanka
CITIES OF RESIDENCE
Hong Kong (Tung Chung)
Himbutana
CV IN A NUTSHELL
Gihan Wirasinha completed his primary and secondary education at S. Thomas' College where his focus was on sports rather than studies. Following his school years, he moved to the UK to pursue further education and for better prospects.
The majority of Wirasinha's career was spent at Hayleys Advantis, enabling him to excel in the logistics sector in Sri Lanka and then Hong Kong.
In 2019, Wirasinha ventured out on his own to form ASL Logistics with three friends. Working with the Acorn Group, the company launched Fortiz Logistics International in 2022, where he presently serves as Chairman.