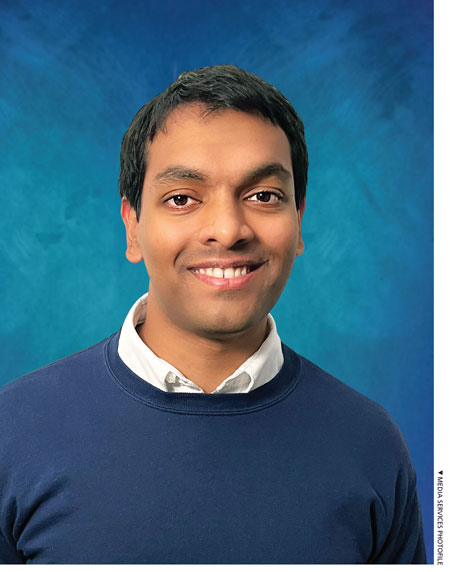 Jithran Ekanayake
Exploring new vistas
Q: What led you to pursue a career in space synthetic biology?
A: My primary academic interests while growing up were healthcare and education. While I was interested in space, I didn't realise I could realistically engage in the field during my lifetime – until I moved to the US and was directly exposed to career pathways within the country's space programme.
During my third year at college, I worked hard to find a field of study that was sufficiently interdisciplinary to reconcile healthcare, education and space exploration. I came across a seminal paper about the nascent field of space synthetic biology by Dr. Amor Menezes – a researcher at the University of Florida.
And I ended up interning in his lab that summer and was recruited as a doctoral student the following year.
Q: Could you tell us about the bio-manufacturing mission to the International Space Station (ISS)?
A: Bio-manufacturing will help astronauts become self-sufficient by producing mission critical consumables like food, pharmaceuticals, recyclable building materials and fuel during long missions.
Some microorganisms have the capacity to produce these consumables but their fitness has not been tested in space.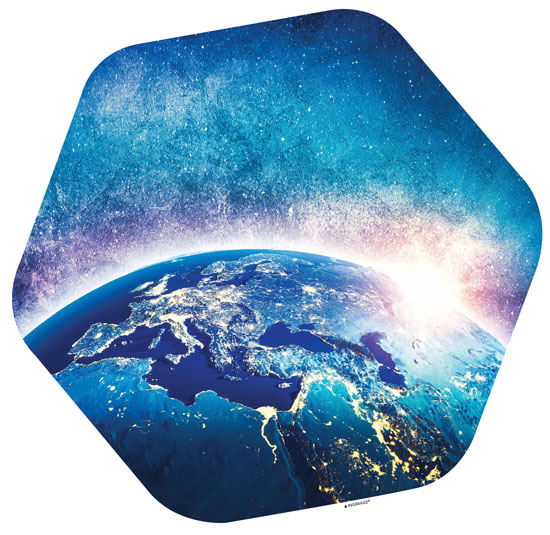 Our mission was part of a programme named 'DARPA Biomanufacturing: Survival, Utility, and Reliability beyond Earth' or B-SURE. We identified some candidate microbes capable of producing pharmaceuticals and a bioplastic that can be used to 3D print tools in space, and sent them to the ISS to study the effects of spaceflight on their fitness.
Q: And how did you contribute to this mission?
A: I was assigned the bioplastic component of the mission.
For this, I designed and implemented the experiments needed to test the effects of microgravity on the fitness of a bacterium capable of producing a biopolymer that could be used by astronauts as a recyclable filament in a 3D printer to produce desired mission tools in the future.
Q: What challenges did you face especially as a Sri Lankan, given that your career path is rare?
A: I'm grateful to be able to say that my experience has been overwhelmingly positive – the United States makes global opportunities for higher education in STEM (science, technology, engineering and mathematics) accessible to international students.
There aren't many other countries with the same infrastructure for robust research programmes in niche fields such as space synthetic biology and I've been fortunate to have a lot of support from all stakeholders along the way.
The primary challenges I faced were the more typical ones encountered by international students – for example, navigating the exchange rate and immigration paperwork. But there was always guidance available from my advisors.
---
CV IN A NUTSHELL
Jithran Ekanayake grew up in Sri Lanka and moved to the US in 2016 to study biology at Carleton College in Minnesota on a scholarship from The Starr Foundation.
Presently, he's studying space bio-process engineering as a PhD student at the University of Florida where he works in a synthetic biology lab led by Dr. Amor Menezes. His research applies synthetic biology to space to help solve life-support challenges impacting human space exploration.
Ekanayake is passionate about space exploration, synthetic biology and public health, and spendshis time trying to reconcile the three fields through a range of STEM and education projects.
He aims to help people engage intrinsically with the best of what fuels their imagination, and see them step into authentic and peaceful exploration of their vision – without fear, despite failure and in spite of adversity.
---
Q: Could you offer some advice to young Sri Lankans who are considering migration to explore educational opportunities?
A: I'd strongly encourage them to pursue higher education in the US – particularly for STEM.
For qualified secondary school students, many funding opportunities are offered by private universities in the United States so you shouldn't be deterred by costs.
---
FACT FILE
FAMILY
Maternal grandmother
Parents
Older brother
SCHOOLING
Gateway College (Colombo)
HIGHER EDUCATION
Carleton College (Minnesota)
University of Florida
PRESENT OCCUPATION
Doctoral student
COUNTRY OF RESIDENCE
USA
STATE OF RESIDENCE
Gainesville
---
Q: And what are your hopes when it comes to strengthening ties between the US and Sri Lanka?
A: My hope is to connect the US and Sri Lanka with cross-cultural research opportunities for secondary or middle and high school students before they enter college.
As part of my secondary education in Sri Lanka, I was given the opportunity to participate in what was said to be the first student run stroke research project in the country, which laid the foundation for my work in STEM.
Many studies have linked early career research with long-term student academic resilience and I want to cultivate partnerships between the two countries to nurture pre-collegiate research.
"My hope is to connect the US and Sri Lanka with cross-cultural research opportunities"