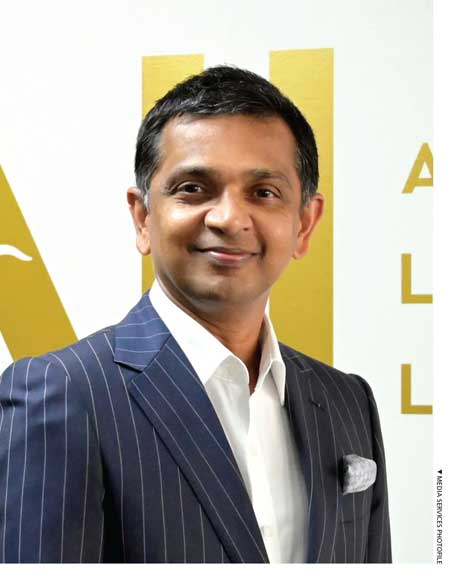 NISHAN SILVA
World of opportunities
Q: Could you describe your connection with Sri Lanka?
A: I was born in Sri Lanka. It is my home and always will be. I believe there is no place as beautiful as Sri Lanka!
Q: What advice would you offer Sri Lankans who are planning to relocate to the UAE for work?
A: TheUAE is one of the best countries on Earth to live in and work – especially Dubai.
Approximately 80 percent of the population are expatriates. As such, Dubai is a melting pot of cultures with over 200 nationalities represented. Its position as a hub for international trade and commerce has made it a magnet for businesses and entrepreneurs from all over the world.
The Emirate is considered to be one of the safest places to live, and is among the world's most advanced and technology driven societies. It's always looking to innovate to make life for citizens and residents easier.
Dubai offers a world of opportunities. There are plenty of jobs for young graduates and professionals, across industries in supervisory, middle management and senior leadership positions.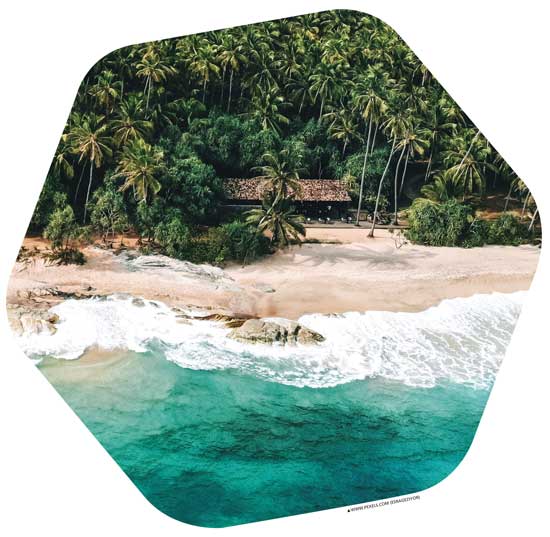 My advice to fellow Sri Lankans is to ensure they have the proper documentation, and understand the procedures mandated by the government to enter and live in Dubai and the UAE.
Most importantly, they should make the most of the wonderful opportunity, and learn about new cultures, meet people from around the world and build great connections.
Q: How is the hospitality sector faring in Dubai at this time?
A: Dubai was quick to recover from the pandemic and saw positive growth in the hospitality sector last year, owing to Expo 2020 and the 2022 FIFA World Cup, which was hosted in this region.
The tourism boom will continue and we expect to see hotels achieve an occupancy rate of 80 percent this year. As one of the world's most visited cities, the number of visitors will grow and thereby boost the hospitality sector.
In November this year, Dubai is hosting COP28, the world's leading climate change conference, which will help drive an influx of tourism to this region.
---
CV IN A NUTSHELL
Nishan Silva is an international hotelier with 25 years of experience in the hospitality sector. He is a strong advocate of innovation and change, with a view to driving competitive advantage and brand DNA.
Pursuing his passion for research into hospitality, he obtained a doctorate in AI, data and analytics, and robotics.
Silva has succeeded in turning around business units and hotel operations in Asia and the Middle East, having acquired extensive international exposure by working in various senior leadership roles with renowned hotel brands – including Hilton Worldwide, Radisson Hotel Group and Accor Hotels.
He looks to take organisational and personal challenges head on and believes that true humanity can change peoples' lives – and that every individual can make a difference in the world through his or her actions.
Silva is also a collector of watches and an avid golfer.
---
Q: And what are the emerging trends in hospitality in the post-COVID era?
A: Consumers of today are more likely to pursue authentic experiences, demand personalised travel offerings, blend business and leisure travel, and be more conscious of their overall environmental impact.
The adoption of AI and automation during the COVID-19 pandemic has been crucial to travel, tourism and hospitality.
Given this, the hospitality sector will continue to make use of robotics applications to enhance guest experiences. In the seven hotels that I oversee, we have already introduced robotics and machine learning to improve efficiency and decision making.
Q: And what is your take on economic prospects for Dubai and the UAE in general?
A: Dubai's GDP is steady. The city will continue to attract inbound tourism due to its world-class tourist attractions and experiences, and as it is an emerging destination for business and international investments.
Various initiatives pursued by the government – such as relaxing restrictions on work visas, introducing a Golden Visa and the boom in medical tourism – will accelerate economic growth in this region.
---
FACT FILE
FAMILY
Wife – Ruvini
Daughter – Ayanna
SCHOOLING
Nalanda College
HIGHER EDUCATION
Executive Education Residential Programme on driving corporate performance (Harvard Business School)
Doctor of Business Administration (DBA)
California Southern University (USA)
Thesis: A Ten-Year Outlook on the Role and Importance of Artificial Intelligence (AI) and Automation in High-End Hotels
MBA (University of Leicester)
Diploma in Hotel Operations Management (IMI International Management Institute – Switzerland)
PRESENT OCCUPATION
Cluster General Manager – Accor Hotels (UAE)
COUNTRY OF RESIDENCE
UAE
CITY OF RESIDENCE
Dubai
---
Q: As far as people management is concerned, what is your mantra?
A: Leadership is all about others; never about you – give the people you work with credit when they deserve it.
When times are tough, you must take the lead as your team will expect this from you. Develop a strategy where people can thrive and build careers.
My mantra is to keep learning because we might not have the answers to every management problem we try to solve. As a leader, I need to embrace failure and challenge the status quo.
You need to continuously learn new skills and expertise; your team will respect you for your knowledge, and that will push them to learn and develop new competencies.
If you are a great leader and your team achieves something great, they will come to you and say 'I never thought I could do this.' I believe that if this happens, you have become a true leader.
And finally, pay your team members what they deserve – don't ever cut corners on their benefits.
"I was born in Sri Lanka. It is my home and always will be. I believe there is no place as beautiful as Sri Lanka!"