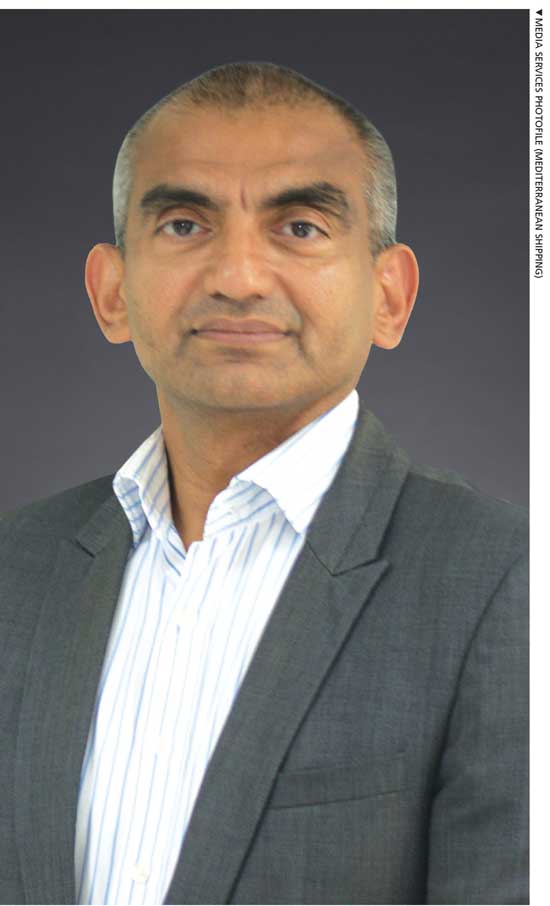 Nigel Fernando
Sri Lanka is forever home
Q: Your connection with Sri Lanka in a nutshell…
A: Forever home – the bond I share with Sri Lanka is unparalleled and irreplaceable. Having been born and raised there, I feel a profound yearning to return one day as it's my true home; it is where I belong.
Q: How would you describe life as an expat in Dubai?
A: Dubai offers a host of benefits that makes it an attractive city to live and work in. It's safe and clean, and boasts world-class infrastructure. This makes it a very comfortable place to live.
What impresses above all is the people from more than 190 countries living here peacefully. It is a great experience to be a part of this diverse society.
Q: As for Sri Lankan brands, how are they perceived in the Middle East?
A: Overall, Sri Lankan brands in the Middle East are perceived positively – particularly in industries such as tea, apparel and tourism. While there may be variations in brand recognition and awareness, the reputation of Sri Lankan products and services in these areas tends to be favourable.
Sri Lanka has emerged as a popular destination for Middle Eastern travellers seeking diverse landscapes, cultural experiences and wellness retreats. It goes without saying that the country must do more to tap into these encouraging sentiments.
Q: In your view, what steps should be taken to add value to shipping and logistics in Sri Lanka?
A: Policies and regulations related to shipping and logistics should be continuously reviewed and updated to adapt to changing industry dynamics. The regulatory framework must be conducive to investment, innovation and competition.
Customs procedures and documentation requirements must be simplified and streamlined to expedite processes. Trade facilitation measures such as single window systems and risk-based inspections should be implemented to reduce paperwork and enable faster cargo movement.
Collaboration should be fostered between the public and private sectors – including shipping lines, logistics providers and government agencies.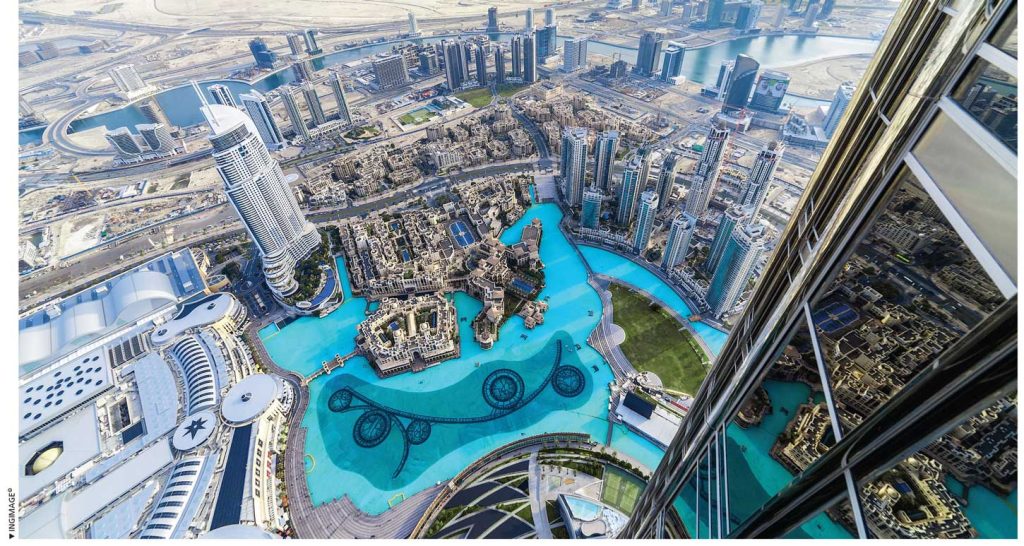 Sri Lanka must invest in training programmes to develop a skilled workforce to enhance their capabili­ties, and improve efficiency and competitiveness to retain young Sri Lankans seeking opportunities overseas.
Additionally, the country should focus on infrastructure development and intermodal connectivity, and establish special economic zones (SEZs). It should also actively participate in regional trade agreements and initiatives like the South Asian Free Trade Area (SAFTA).
Risk management and security are important too.
By working towards implementing some of these steps, Sri Lanka can enhance its shipping and logistics sector, improve competitiveness, attract investment and contribute to regional economic growth.
Q: In what ways has technology impacted the maritime sector in the present day?
A: Technology has had a significant impact on the maritime sector, bringing about various advancements and improvements.
For example, GPS technology has revolutionised navigation, making it more accurate and reliable. Ships have access to real-time positioning data, thereby improving safety and efficiency, while reducing the risk of accidents and collisions.
Advanced communication systems have transformed maritime communication. Satellite communication enables seamless and instant communication between ships and shores, improving coordination, emergency responses and crew welfare.
High-speed internet access aboard ships has also enhanced crew connectivity and access to critical information.
Computer-aided design (CAD) and simulation software have revolutionised ship design and cons­truction processes. Naval architects and engineers can create and test ship models virtually, which has led to the development of more sophisticated and eco-friendly vessels.
Technology has also impacted the sector by improving safety and security measures, reducing environmental impacts, and transforming logistics and supply chain management – and through automation and remote monitoring, and data analytics and predictive maintenance.
The continuous evolution of technology is likely to lead to further advancements.
Having been born and raised there, I feel a profound yearning to return one day as it's my true home
Q: How can a magazine such as LMD International succeed in 'connecting Sri Lankans' across the world?
A: As Sri Lanka's esteemed business magazine and an unbiased platform, LMD International has the potential to strengthen its role in connecting Sri Lankans across the globe.
Efforts to connect Sri Lankans should emphasise shared experiences to foster a sense of shared identity and experiences; provide information on cultural events, festivals and celebrations taking place worldwide. This will enable Sri Lankans living overseas to stay connected to their roots and participate in cultural activities, no matter where they are.
The magazine should utilise digital platforms to not only cater to a younger audience but also serve as a source of engagement and interaction.
These are some strategies that can enable LMD International to elevate itself as a platform that not only informs and entertains but also fosters a profound sense of connection among Sri Lankans worldwide.
FACT FILE
FAMILY
Wife – Kaushali
Daughter – Rayshmi
SCHOOLING
Royal College
PRESENT OCCUPATION
Managing Director – Middle East, Gulf Region (Mediterranean Shipping Company – MSC)
COUNTRY OF RESIDENCE
UAE
CITY OF RESIDENCE
Dubai
CV IN A NUTSHELL
Nigel Fernando has 30 years of experience in the shipping industry. Having moved to Dubai in 2006, he presently heads the Middle Eastern region operations of the Mediterranean Shipping Company (MSC), a Swiss-based container shipping business.
Prior to this, Fernando worked at John Keells Holdings (JKH) in Sri Lanka and was seconded to P&O Nedlloyd's head office in London.
He played cricket for Royal College and represented Sri Lanka's Under 19 team.