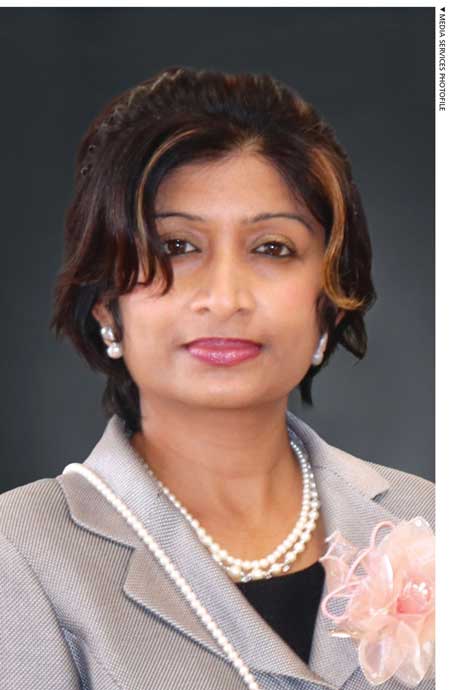 Udara Kametani
In a world of one's own
Q: What inspired you to move to Japan for your education?
A: I chose Japanese as a subject for the A-Level examination and thoroughly enjoyed the learning process. And I had a strong inclination to live in a foreign country since childhood.
Q: And what spurred your interest in farming as a vocation?
A: I left the safe haven of my parents and travelled to Japan at the age of 20 for higher education. I didn't have work experience though I'd helped my father in his business as a child. Everything was new to me in Japan, and I saw and experienced the difference between the two countries.
I didn't have any plans of engaging in farming as I'd studied tourism, which had no connection with agriculture. My husband found me various jobs within the state sector; but understanding my ways and traits, he knew I wouldn't be able to work for anyone.
During this time, the Japanese government called for applications for free training in farming and my husband applied on my behalf – without my knowledge! Initially, I didn't like the idea and attended the training half-heartedly. However, I really enjoyed the three month training… and that's where my liking grew.
Subsequently, I completed the one-year training programme, which led me to start a farm of my own. At this point, I knew that I was talented in agriculture and began working readily. The Japanese government supported all my efforts and even bore 30 percent of the cost of setting up.
This experience was new; and I enjoyed learning new things. When it rained and my boots sank in the mud, I found the experience invigorating.
I was in my own world when farming. Tiredness and exhaustion didn't bother me, and I wasn't bored in the least doing the same things. And it's the same today, as I find joy in the little things.
Q: So what does it feel like to be the only Sri Lankan female farmer in the Nara Prefecture?
A: There are many female farmers in Japan and I'm the first foreigner. I'm also the first foreign female farmer in Asuka in the Nara Prefecture, for which I received certification from the government.
I'm proud that my name is written in the history books. This feat brought me publicity from both the Japanese and Sri Lankan media.
Q: In your opinion, what lessons can Sri Lanka learn from Japan's agriculture sector?
A: The Japanese government is very attentive towards the agriculture sector and state officials are efficient. They look into the wellbeing of farmers and address all issues. There are many benefits for those in agriculture including interest free and lower interest rate loans.
The farmers and government have trust and understanding. And the government has introduced new technology for farmers.
Regardless of technology, the foundation and relationship between the government and farmers must be strong. Through this bond, information and new technology spread automatically – and new ideas and jobs are created.
There are no intermediaries and agricultural produce reaches the market directly through farmers – a system that is famous in Japan. Consumers can purchase fresh produce at reasonable prices in turn. This means that farmers reap benefits through the sale of harvests, which is a result of tiresome and gruelling work.
Sri Lanka too can implement a similar system that benefits its farmers.
Q: What are your thoughts on sustainable agriculture?
A: Engaging in agriculture with minimal harm to natural resources is important. Technology was not as advanced in the past but self-sufficiency existed. The advancement of technology and globalisation, and adapting to these conditions, has positives and negatives.
In Japan, the use of technology is diffe­rent from farmer to farmer and the same applies to consumers. Similarly, there are booms from time to time and the spurt in organic produce is one example. Farmers should therefore be able to adapt and meet consumer demands.
Q: And how would you describe your connection with Sri Lanka?
A: Sri Lanka is my birthplace – the place I grew up and where all my relatives are. My childhood was spent in Sri Lanka and my adult life is in Japan. I've been in both countries for an equal number of years.
My family is in Japan and therefore, it's my home. And my experiences as a child and an adult have been very different.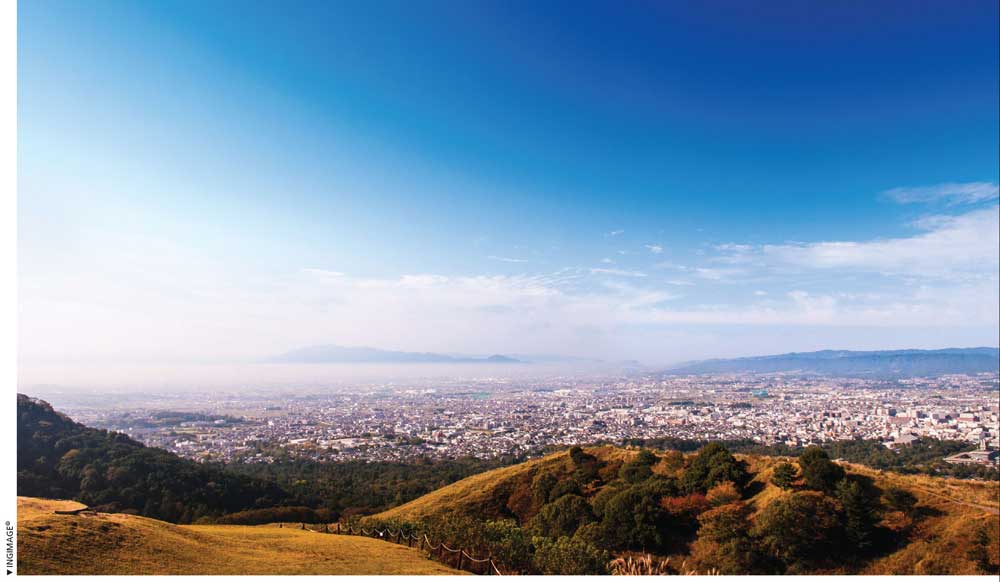 FACT FILE
FAMILY
Father
Younger brother (doctor)
Husband – Akio Kametani (government schoolteacher)
Son – Yukio Kametani (student)
Dog – Lucky (who is like family)
SCHOOLING
St. Bernadette's College – Polgahawela
Kegalle Girls' College
HIGHER EDUCATION
Daito Bunka University
PRESENT OCCUPATION
Farmer
Operates a home and agri-stay for people wishing to learn agriculture
COUNTRY OF RESIDENCE
Japan
CITY OF RESIDENCE
Asuka (Nara Prefecture)
CV IN A NUTSHELL
Udara Kametani moved to Tokyo in 2006 and graduated from Daito Bunka University, having pursued tourism. She has five years' experience in the agriculture sector, having launched her business in Japan in 2018.
Kametani set up her 10 acre farm in the hilly village of Asuka with two large nurseries for a variety of vegetables such as romaine lettuce, broccoli and spinach. She provides fresh produce to around 50 stores in Asuka and neighbouring areas.
She takes care of her crops, beginning with the planting process, and markets them under her Turtle Feet label.