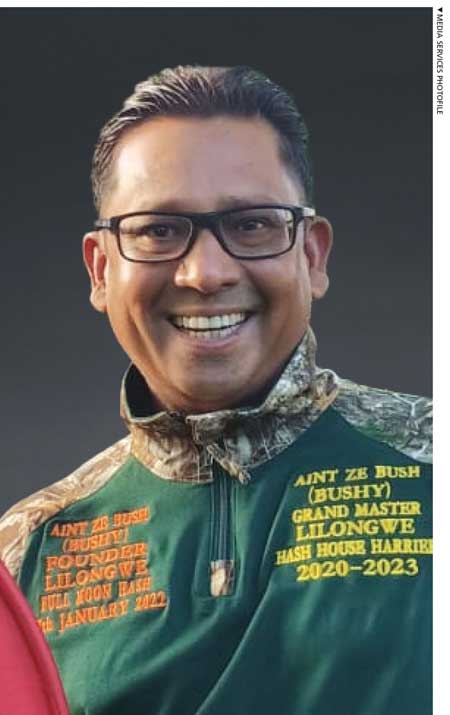 Aruna Gunawardena
The world is your oyster
Q: In your opinion, what are some of the most effective ways to bridge the gap between different cultures while living in foreign lands?
A: I've always had respect for all cultures and it was easy to blend with one another. This could be because I have an open-ended and extroverted mindset.
Meeting up with fellow Hash House Harriers – a global network of social running clubs without a competitive edge – is one way to connect with individuals from various cultures, nations and so on who share the same outlook.
Most nations practise 'hashing' with the majority of those congregating in these groups and activities being very laid-back. You proceed from there…
Q: How do you handle the challenges of adjusting to new environments, languages and social norms each time you relocate to a new country?
A: It's simple!
Growing up in my hometown, attending S. Thomas' College, participating in sports for my alma mater and house (Buck), playing cricket for the Singhalese Sports Club (SSC) while I was in school and experiencing club life, receiving an offer from ANZ Grindlays, and visiting more than 100 nations between 1993 and 2011 has helped me immensely.
With these experiences, I felt confident that I could also help my wife and two kids, while navigating the world's ongoing challenges and changes.
Q: Having recently moved to Madagascar, are there any aspects that you've found particularly interesting?
A: I've only recently relocated to Madagascar but learnt a lot of fascinating information about this country while reading.
For example, India, Sri Lanka and Madagascar split from Gondwanaland 94 million years ago. Then India and Sri Lanka broke away from Madagascar some 50 million years ago, and began moving northward towards Asia.
I find these details very intriguing; and I'm still exploring Madagascar.
Q: How do you stay connected to your Sri Lankan roots while being immersed in different environments? Are there any practices or traditions you've adopted or maintained?
A: I visit Sri Lanka every three months. With the help of my aunt and her kids, I maintain and keep my family's home in Colombo in good condition for the benefit of my children who will inherit it in the future.
In addition to this, I attend the Royal-Thomian cricket encounter every year so that I can meet my lifelong friends and teammates.
I also visit fellow members of the Colombo Hash House Harriers. Here, I set out on trails for almost two hours, which is fun – and I get to enjoy my favourite Lion Lager as well!
Q: Sri Lanka's political landscape has seen its share of challenges. What are your thoughts on its progress compared to other nations?
A: Compared to the 110 nations I have visited or lived in, Sri Lanka is the best country in the world. But I'm still trying to figure out why it has failed when it comes to its political difficulties, advancement and economic growth.
To do so, I've considered great African leaders such as Thomas Sankara, Kwame Nkrumah, Nelson Mandela and Robert Mugabe – who despite what the media has said, were right in many ways, as were Idi Amin and Patrick Lumumba. And then came Hosni Mubarak, Muammar Gaddafi and Saddam Hussein. They all paid a price in blood.
Uprisings are currently occurring in Niger, Burkina Faso and the Central African Republic (CAR). But what caused this? And how did these people vanish?
I'm preparing my thesis for a PhD in colonialism, neocolonialism and imperialism because of this. What I am trying to understand is whether a nation can grow on its own, and what opportunities and threats exist.
Q: As a former cricketer who represented Sri Lanka, what is your advice for aspiring cricketers?
A: I would urge all aspiring young cricketers to put in more effort.
When I played, we had to work hard – much like everyone else. And after work, we'd head to the SSC for weekend games and practice sessions.
But these days, our national cricketers are employed by Sri Lanka Cricket (SLC) as professionals and receive monthly salaries based on their contracts. The possibilities are endless if they succeed.
Today, there are numerous cricket contracts – many of them from overseas – that offer a variety of opportunities; it is up to the individual to take advantage of these opportunities.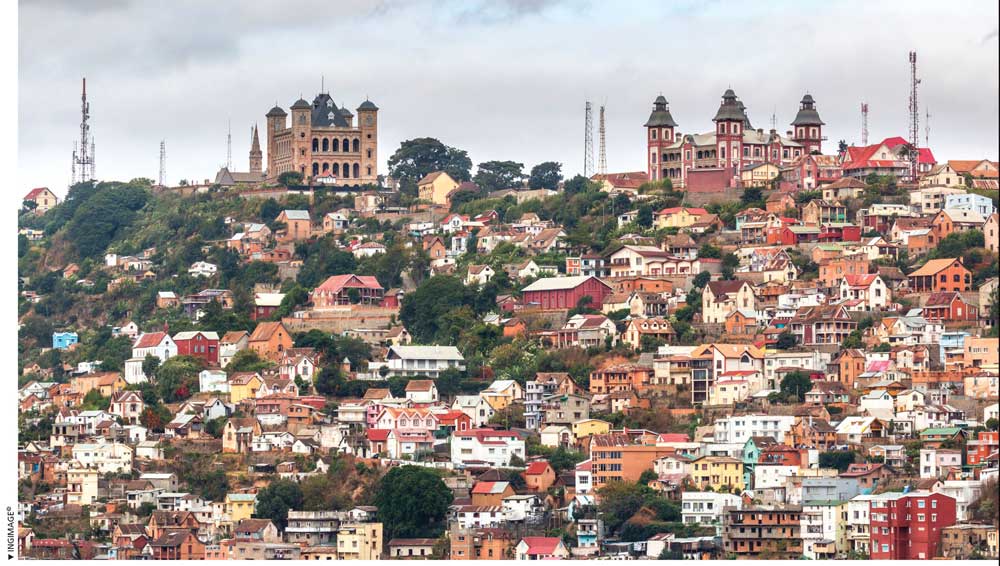 FACT FILE
FAMILY
Wife
Two children
SCHOOLING
S. Thomas' College
HIGHER EDUCATION
Institute of Bankers of Sri Lanka
COUNTRY OF RESIDENCE
Madagascar
CITY OF RESIDENCE
Antananarivo
CV IN A NUTSHELL
Aruna Gunawardena is a former cricketer, having played for the Mercantile Cricket Association (MCA), Moor Sports Club, Singhalese Sports Club (SSC), Sri Lanka Board President's XI, Sri Lanka Under-23s and Sri Lanka Under-24s, as well as the national team.
Beyond cricket, Gunawardena spent over two decades in Sri Lanka's financial services industry, serving in various roles at ANZ Grindlays Bank, Standard Chartered Bank, Seylan Bank and Nation Lanka Finance.
He has driven from Lake Malawi to Windhoek in Namibia, covering over 10,000 kilometres, to witness the natural wonders of the world; visited Livingstone, and taken helicopter flights over Victoria Falls and Mosi-oa-Tunya in Zambia and Zimbabwe; crossed the Kazungula Bridge, which connects Zambia, Zimbabwe, Botswana and Namibia; and enjoyed a safari of Okavango Delta and Chobe NationalPark in Botswana.
Gunawardena has also visited Sossusvlei, Swakopmund and Etosha National Park in Namibia, which he considers one of the greatest holiday destinations.