Extracted from interviews published in LMD.
Q How do you view the brain drain – and why is there still no reversal of it, in your opinion?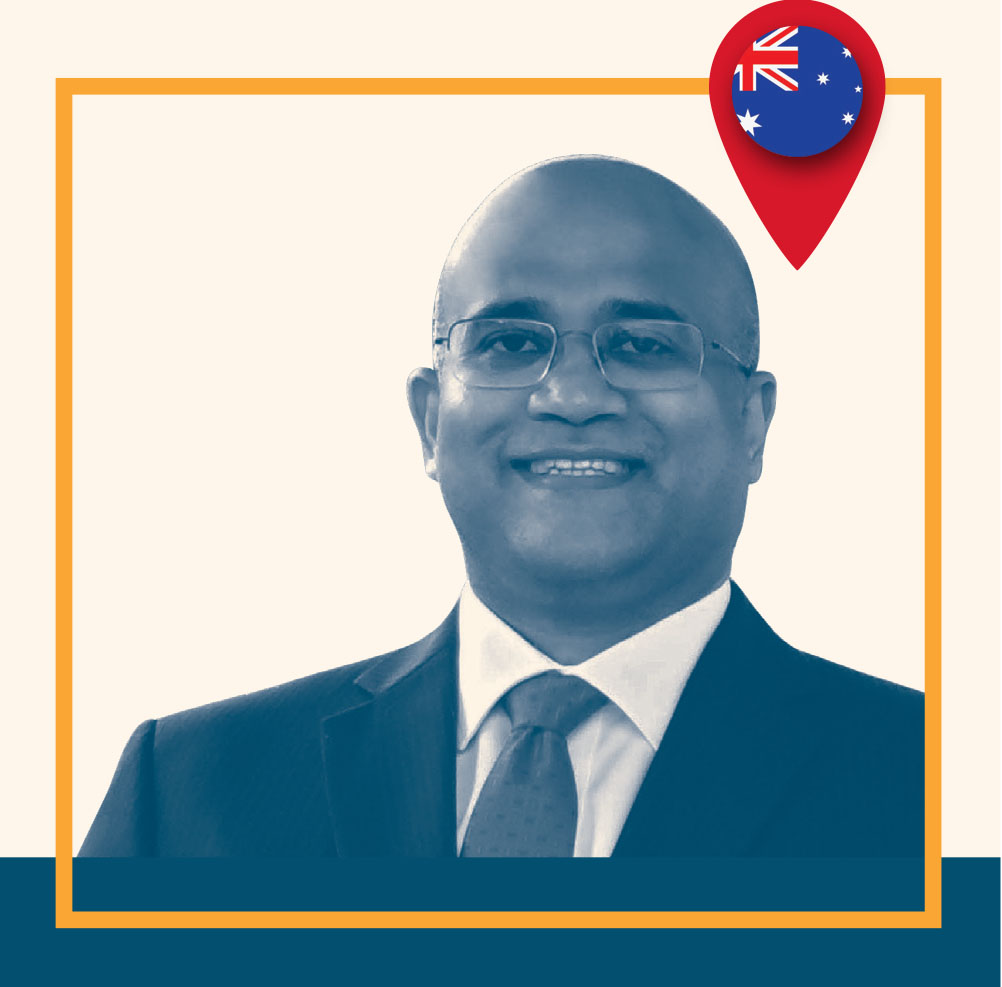 JULY 2022
Sanjay Ihalagama
International sanctions and financial
crime compliance professional
Sydney
It began a few decades ago, for various reasons. Although it was expected to slow down after the war, the situation has become even worse post-pandemic, due to the recent economic turmoil.
The brain drain is an unavoidable consequence as Sri Lanka hasn't been able to meet the minimum expectations of its citizens – and there's a lack of hope at this point.
CV IN A NUTSHELL
Sanjay Ihalagama is a compliance professional possessing over 19 years' experience with expertise in managing financial crime compliance (FCC) including economic sanctions risk. He has worked in various countries including Hong Kong, Bahrain, Qatar and Sri Lanka.
His compliance career commenced with HSBC Global Resourcing (HDPL) in Sri Lanka. Ihalagama is currently employed as the Director – Sanctions Advisory, FCC – Greater China and North Asia at Standard Chartered Bank Hong Kong.
Prior to his present position, Ihalagama was the Head of Sanctions Advisory for HSBC – Asia-Pacific Region and a Senior Global Compliance (FCC) Audit Manager for HSBC Hong Kong. Before then, he was the Head of Anti-Money Laundering and Sanctions Compliance for HSBC Bahrain and the Money Laundering Reporting Officer for First Gulf Bank – Qatar Financial Centre.
Ihalagama is also a lawyer who began his career with Paul Ratnayeke Associates and was an Industrial Relations Advisor at the Employers' Federation of Ceylon (EFC).