Extracted from interviews published in LMD.
Q How do you view the brain drain – and why is there still no reversal of it, in your opinion?
AUGUST 2022
Priyantha Sriwardene
R&D Simulation Expert
Michelin Canada
Sherbrooke (Quebec)
I believe the brain drain is a phenomenon that all countries experience to varying degrees due to the impact of globalisation. But some nations have the mechanisms to attract skills and talent to fill the gaps.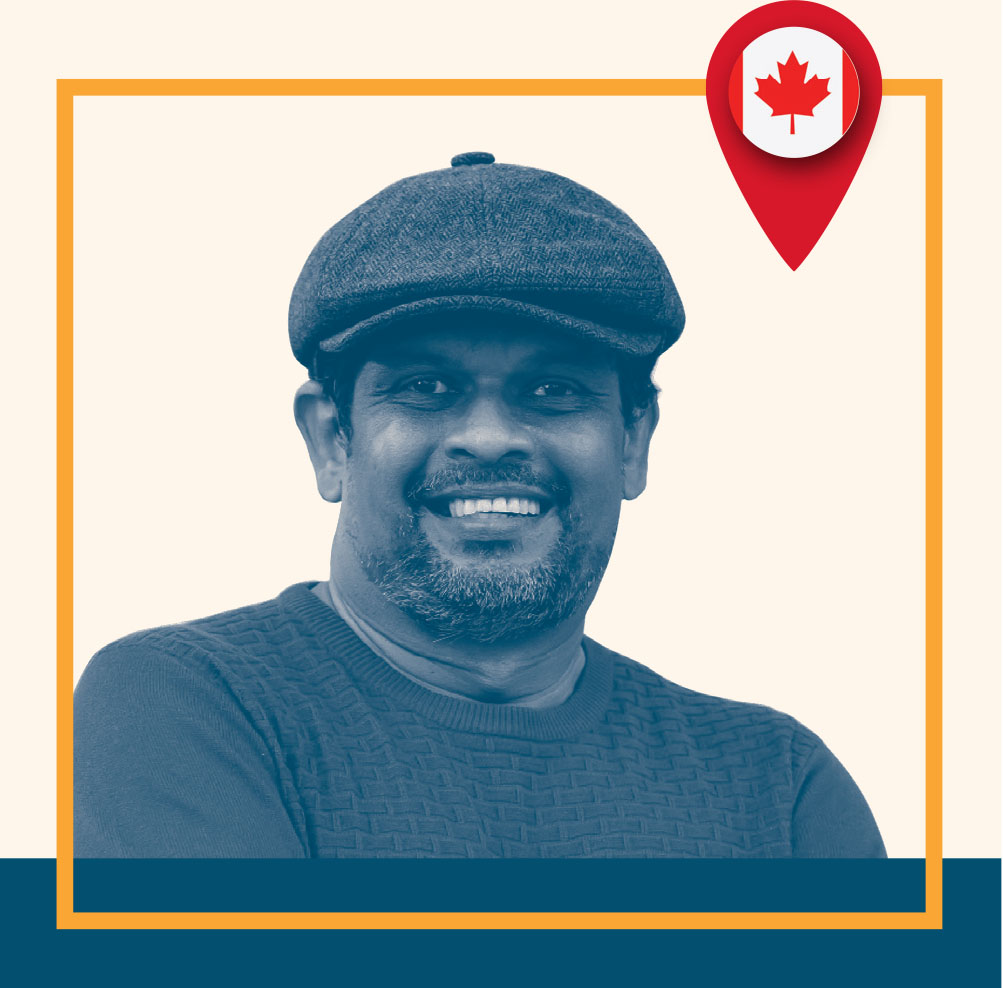 Unfortunately, Sri Lanka doesn't have such mechanisms and policies to attract or retain talent. Meanwhile, there isn't sufficient encouragement by the government to motivate the Sri Lankan diaspora to mobilise its expertise and resources to assist in the development of the country.
CV IN A NUTSHELL
Having graduated from university, Priyantha Sriwardene had an opportunity to use computer simulation for engineering designs for a year. In 1999, he was invited by the Solideal Loadstar group (a leading tyre manufacturer in Sri Lanka) – which later came to be known as Camso – to introduce simulation technologies into its engineering streams.
Following 16 years of service, he was offered a place in the advanced technology team at Camso's head office in Quebec in 2015. While working at Camso's head office, Sriwardene contributed remotely to setting up the Finite Element Analysis and Simulation Centre, which is attached to the Plastics & Rubber Institute of Sri Lanka (PRISL) – he headed its technical committee for two years.
Camso was acquired by the Michelin Group in 2018, and Sriwardene began working as an expert in the Research and Development division of Michelin Canada.