Extracted from interviews published in LMD.
Q How do you view the brain drain – and why is there still no reversal of it, in your opinion?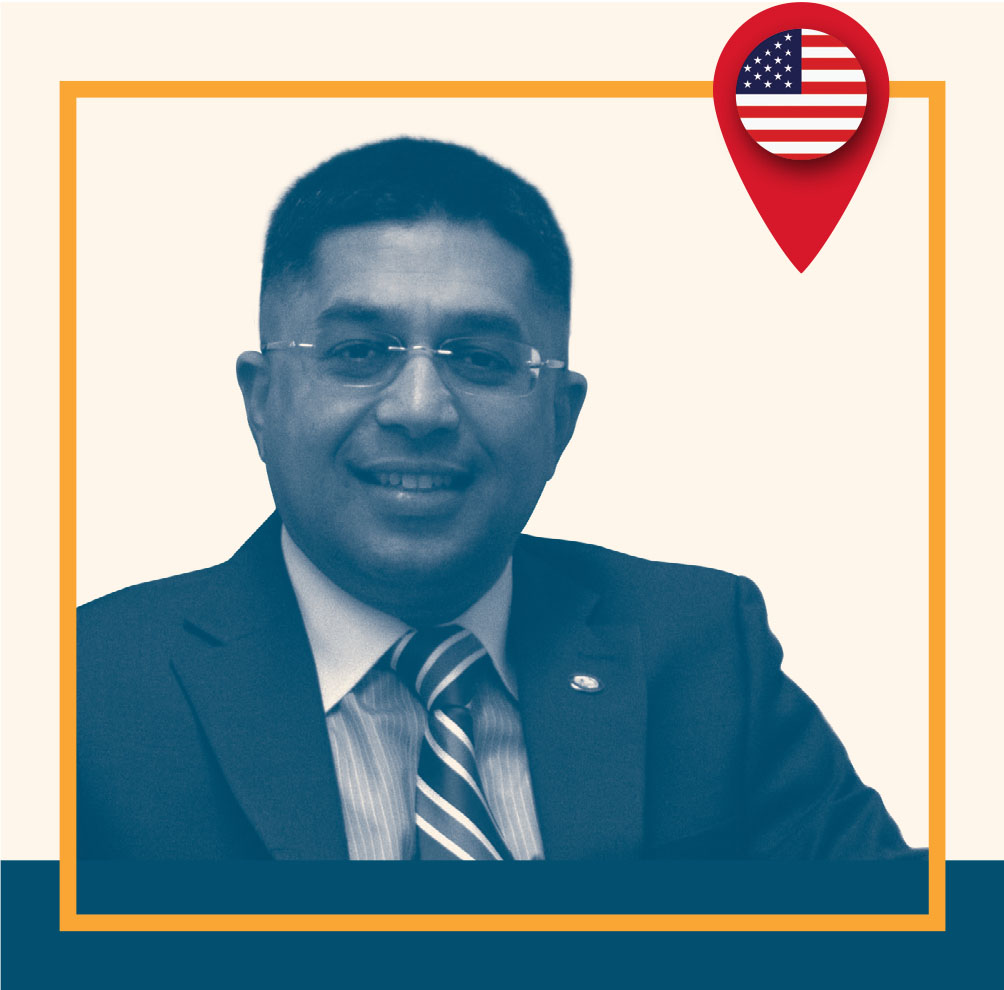 JUNE 2022
Gaddafi Ismail
Founder and President
De Lune Corp
Springfield (Virginia)
As someone who left Sri Lanka for opportunities elsewhere, I can hardly fault young, educated Sri Lankans for moving out.
However, there are many who – given the chance – would prefer to stay but feel hopeless about the future of the country and how valued they would be. Sri Lanka needs a visionary road map that reverses the brain drain and brings back its expats.
CV IN A NUTSHELL
Gaddafi Ismail is the President of De Lune Corp (DLC), a multitier global business that focusses on agri food, IT, healthcare administration and energy solutions. After receiving his early education in Sri Lanka, he pursued an MBA in the UK and then migrated to the US.
He founded DLC in 2016, and his leadership has positioned the business as a formidable player in the US federal contracting sphere. Last year, the company was ranked No. 977 on the list of Inc. 5000: Fastest-Growing Private Companies in America.
Firmly believing in giving back to the community, DLC has been instrumental in providing nutrient dense food to underserved communities under its Sharing the Love initiative.
Gaddafi's young daughters provide the motivation for him to seek a better world for them through commu­nity involvement and support for social causes. In his spare time, he indulges in English soccer and is a fan of Liverpool Football Club.